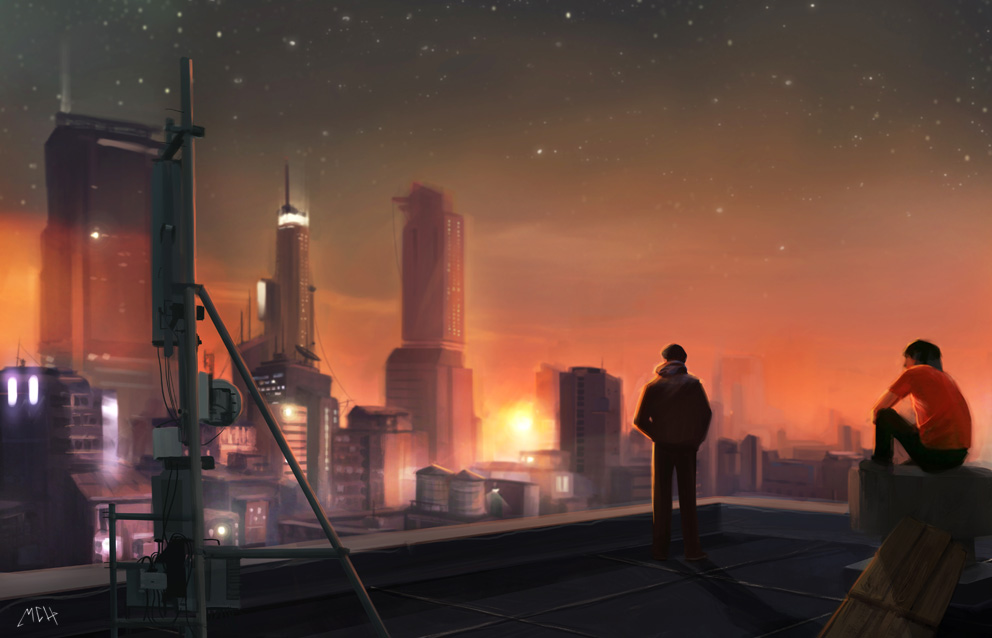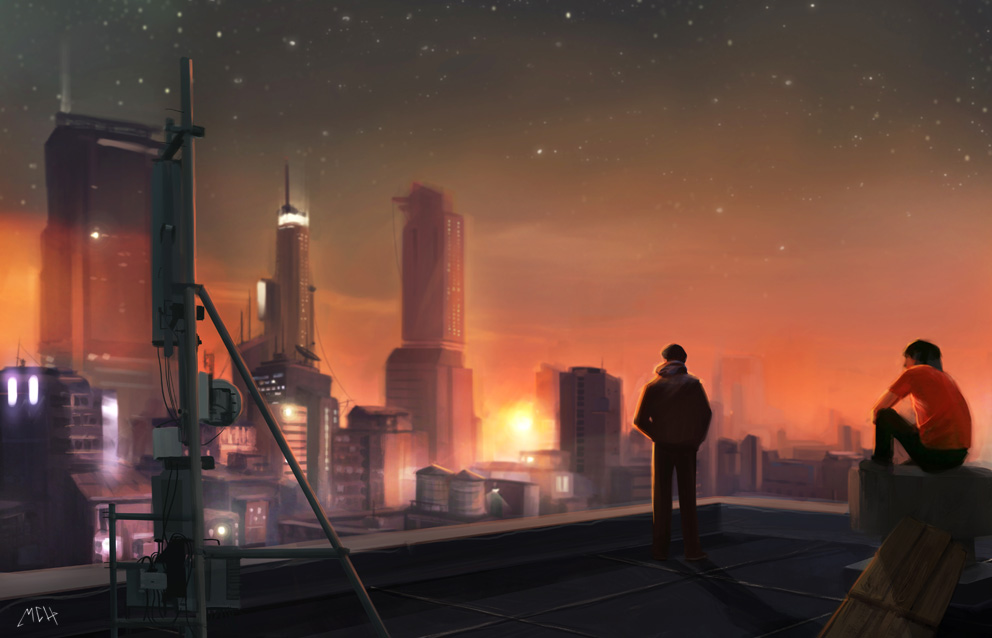 Watch

Nice job on this! The cityscape looks amazing.
Reply

Reply

Nice Work

Reply

I wish my English was better!

I am only able to say that it is beautiful, but it is an understatement..
Reply

I can't speak fluent English either, I can only say thank you for all the praise people have given me, you guys are so nice

Reply

Reply

This is amazing; what brushes did you use, if you remember?
Reply

It's a brush from ImagineFX magazine, I can't remember from which issue though. It was available to download online but it was a long time ago and I never checked again :/
Reply
Great job here it really gives a sense that I'm looking into a distant cityscape at sunset. The main thing I'd change is removing those two lighted windows right at the edge of the piece on the bottom left and make the orange tee guy less pronounced.
Reply

Very good sense of depth and scale, good work!~

Reply

this is beautiful!! the colors are amazing and the detail is gorgious omgg
Reply