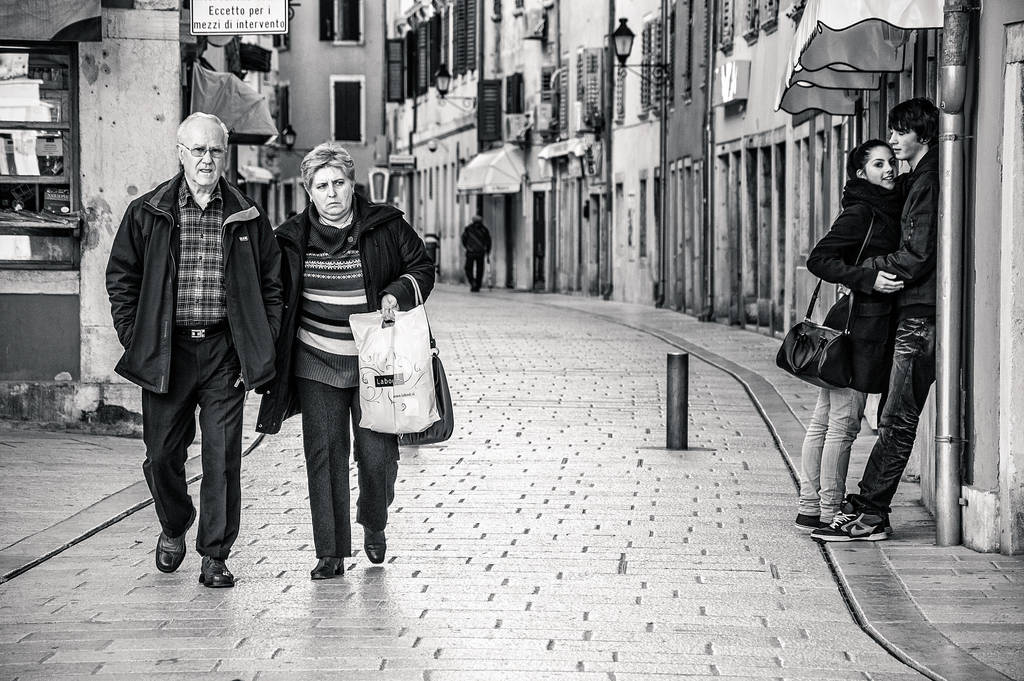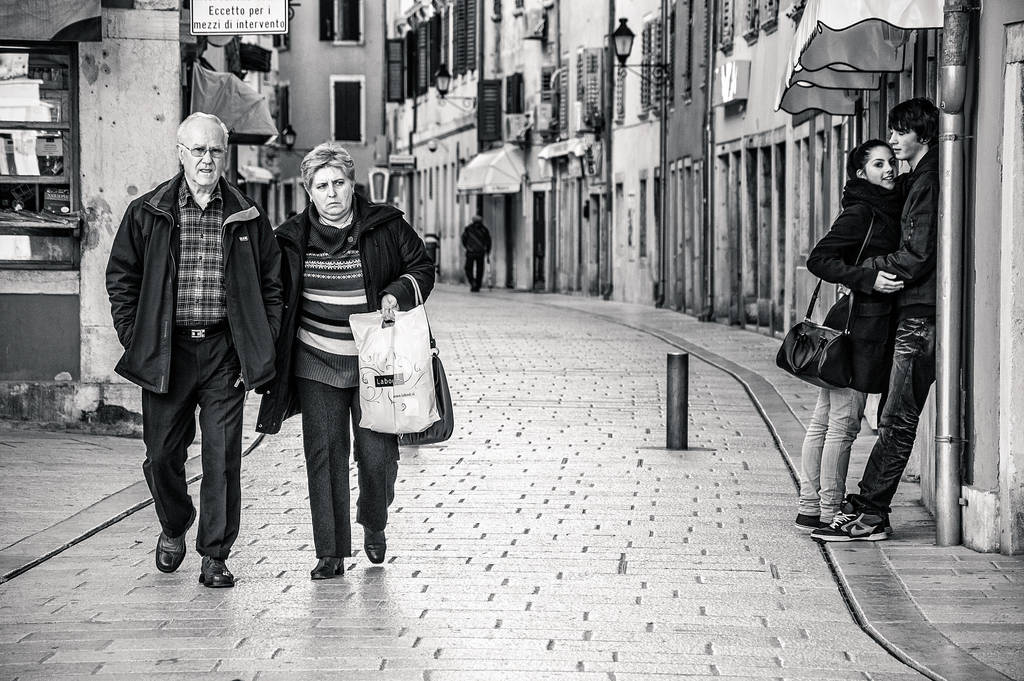 Watch
A great picture - I just had to think about it, before I got the message
A usual, Itaian street, not many people, but those four protagonists are enough to show the tragedy of againg, and how feelings might change or not.
Did you have a closer look at the older woman, second from the left? How she is gripping her bags and her man's hand? This little bit of jealousy in her eyes, or is it a memory?
Four people, two couples, but they all seem to be of the same kind...
It is a great moment taken out of time; reality has stopped for this very second, and history seems to repeat itself from this moment on...
The Artist thought this was FAIR
8 out of 9 deviants thought this was fair.
The elegant beauty and bittersweet sadness of time and space is rendered perfectly. It is as if we are seeing the same couple twice... in their maturity and in the young love that will sustain them through hard, rub-raw years.

The choice of black and white over color suggests a timelessness of theme... an eternal truth at play.

And... somehow (I cannot articulate it) the two pairs of lovers, old and new, are aware of each other, yet not their similarity. So it is that we receive a tragedy (the antagonists blind to themselves) that moves the viewer of the image.

This is photo-documentary genius.
The Artist thought this was FAIR
6 out of 7 deviants thought this was fair.