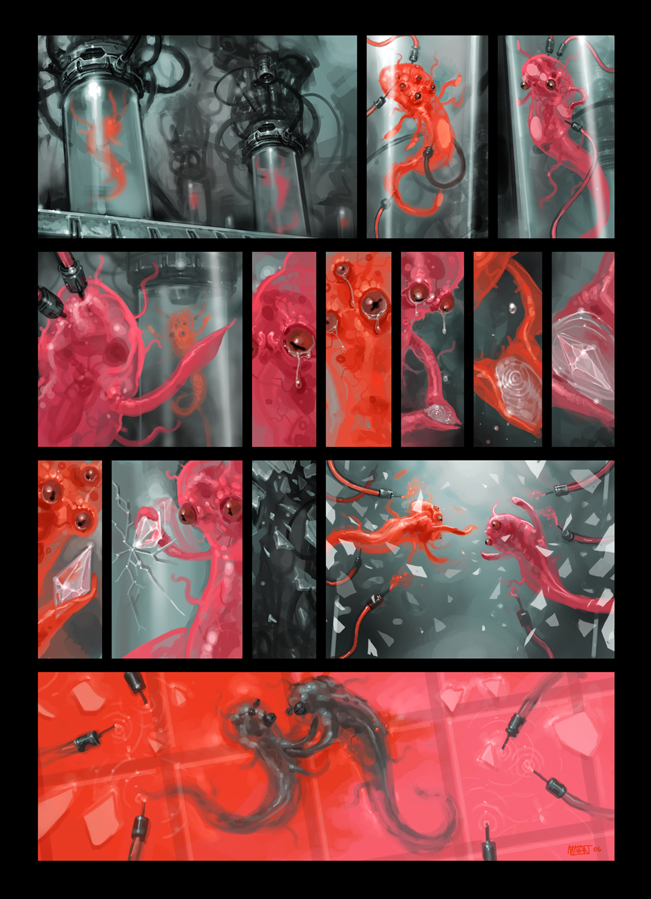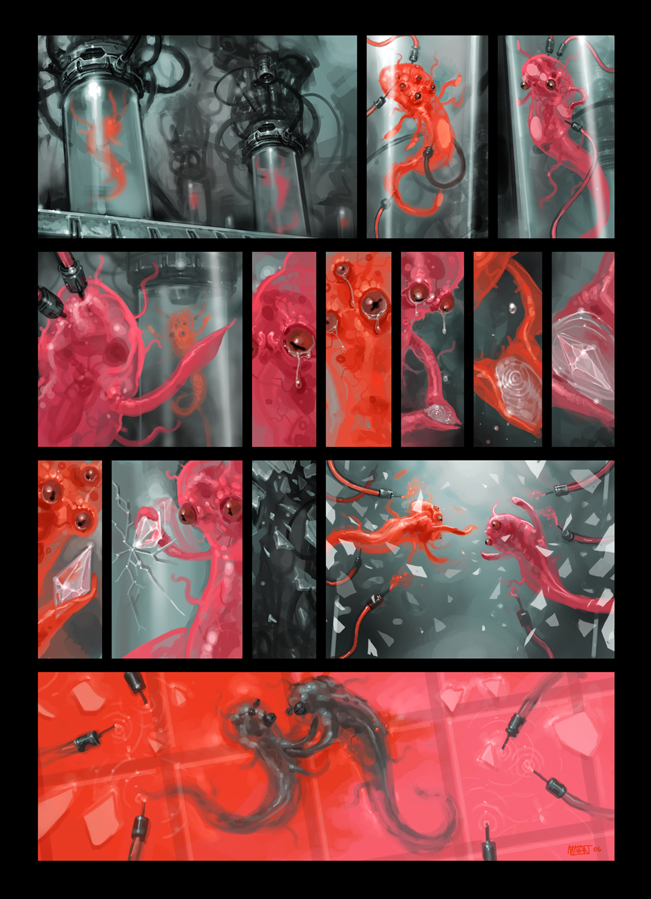 Watch
This is a one page comic done for a slovak mag. The theme was "touch".Thanks for watching!

done in Photoshop
c&c very welcome
this was really really sad, but in the same time it was sooo sweet, they loved each other so much they could not live with out each other. and for the last thing they did was die together in their arms in one last hug one last touch, it's really a great pic i think it should be a daily deviation cause

1. its a sweet yet sad pic
2. the coloring its great
3. it has a nice and little story line to it (i know there are no words put one pic can tell a story in its self)
4. you can tell you put in a lot of work in it

so i say to you this is really great and i hope it becomes a daily deviation
The Artist thought this was FAIR
27 out of 29 deviants thought this was fair.
This piece is sentimentally moving to me.
The atmosphere in these two Creatures are in along with many others of their species are contained in a cold soulless void it seems. To see both the male and female are suffering in sadness makes me long to comfort them.
To see that they find a glimmer of hope in their tears of misfortune and to see that they make a desperate escape from each others cells only to end up back in despair. Only this time where I see thats where they end up is broken on the floor, made me want to cry because its was so emotionally moving and heartfelt. I love that that was the only thing they wanted to in the end was be together.

Another feature is that I love how they look a an alien race, from the eyes to how they seem to move about. I enjoyed this thoroughly

The Artist thought this was FAIR
28 out of 28 deviants thought this was fair.