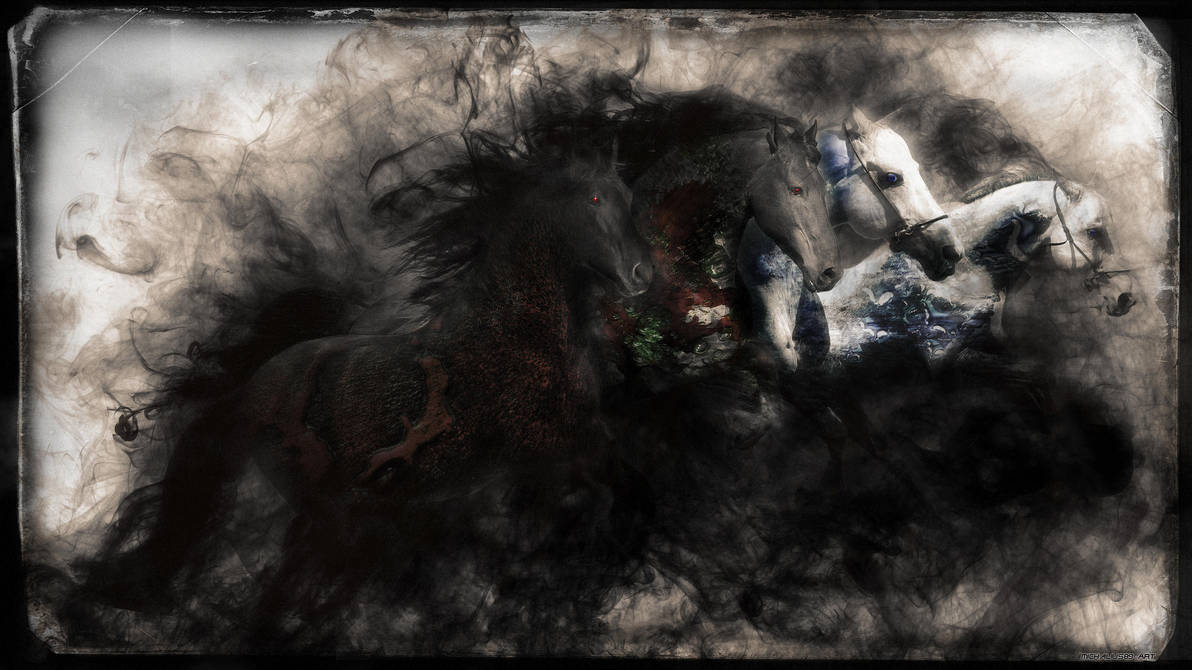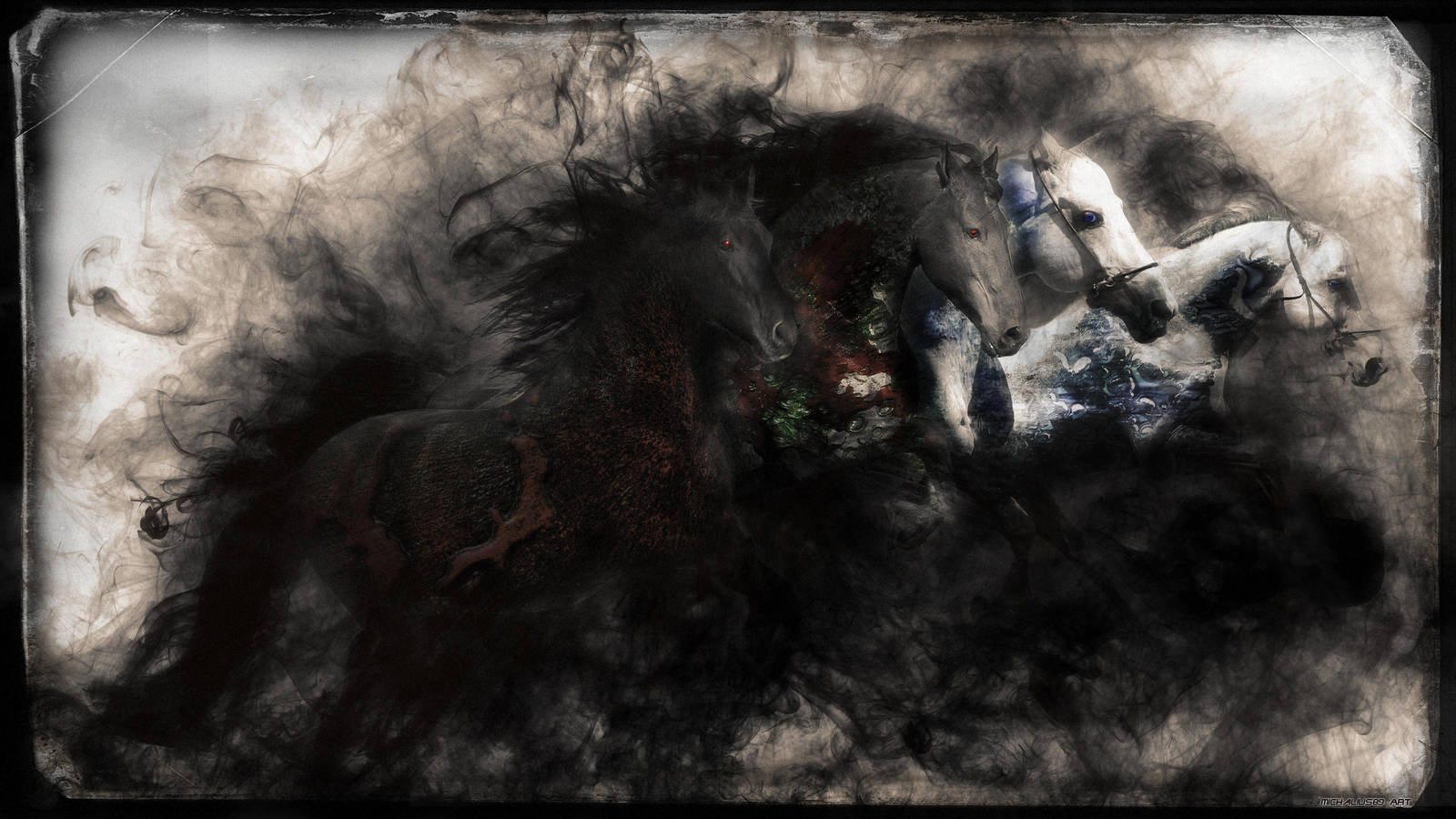 Watch

Oh, this is interesting, lots of way to interpret this one... Maybe they're the ones bringing the darkness, about... Or maybe they're just fighting it.
Anyway, whichever interpretation one chooses, this is a fantastic work, congrats!

Reply

Wow! Fantastic smoke effect.
Reply

Great tones and detail lovely composition love the smoke and textures!
Reply

I'm not a big horse fan but this is great job! It's dynamic, it seems as in motion, it really creates an atmosphere. Good job!
Reply

Thank you

I wanted to
achieve
a bit
of dynamism
in the picture

Reply

damn...that looks ...amazing and diabolic at the same time.... O_O
I like it

Reply