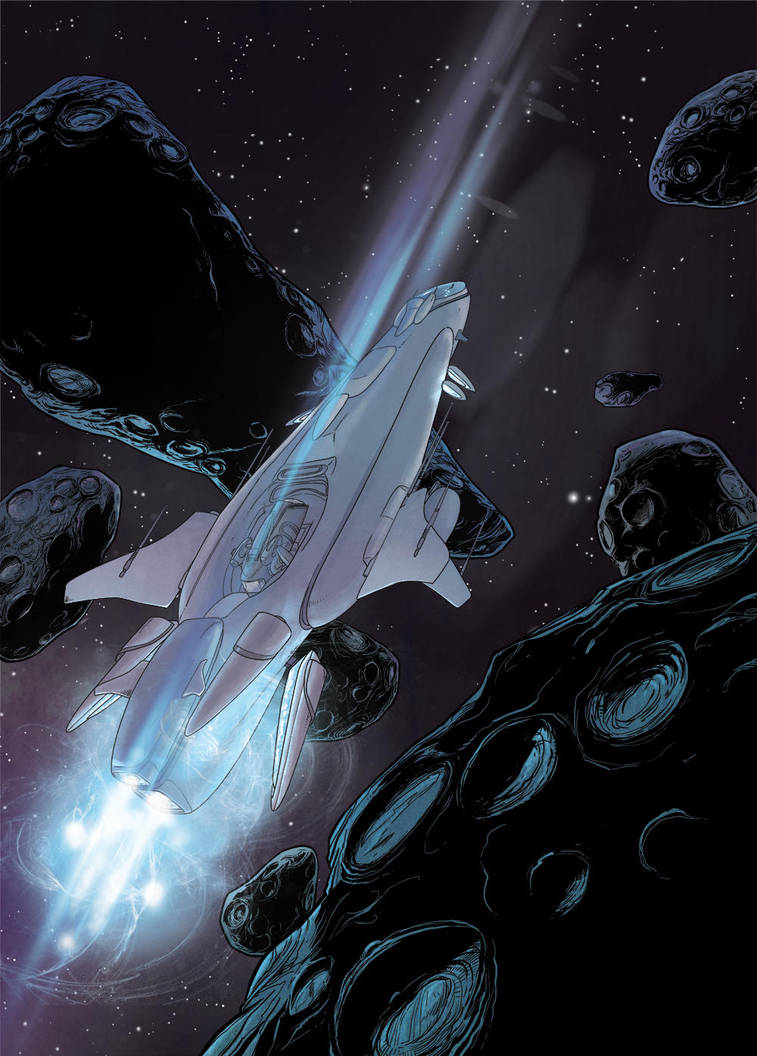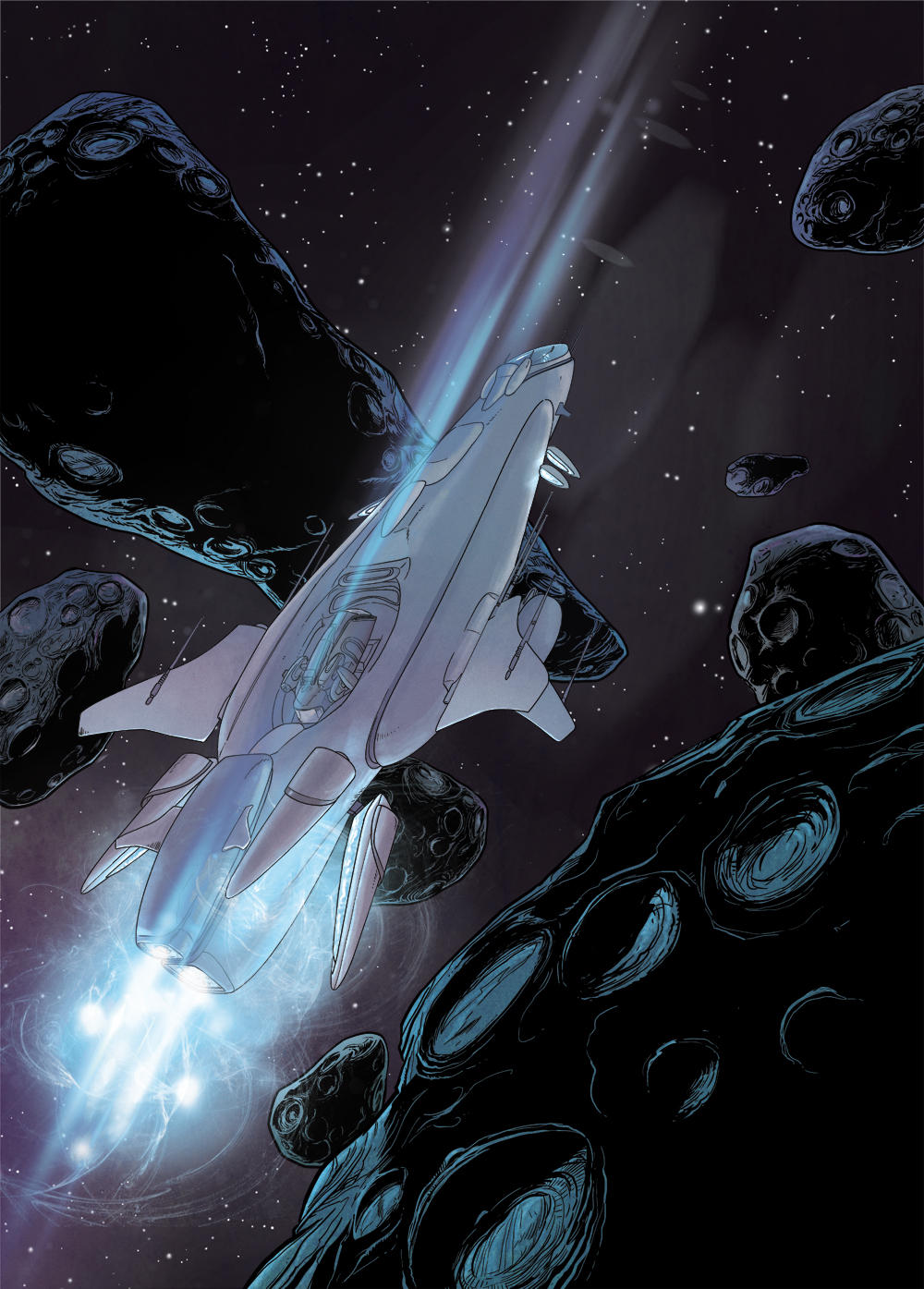 Watch
This is a testpage for an upcoming sf-comic I am planning to do.
I had the luck to meet Pinarci
pinarci.deviantart.com/
here on dA – he's a great 3D-artist, a magician in making beautiful spaceships. I asked him do develop this special ship. Although I had a general idea of how it should look I really couldn't grasp a form that was unique and elegant enough to use. Pinarci was a big help here and did a great job building this ship.
I used his 3-D model as template for my illustration(s).
Made with MangaStudio 4EX and Photoshop CS4

Reply

Reply

Really nice work on this

Bravo!
Reply

I really like your art style here, the ship is very defined from the asteroids, the engine/ exhaust effect is really cool looking.
Reply

It was an honor to be part of this project. How I wish I could do more.
Reply

I am still waiting for answers from three publishers – but it looks like I will get the comic to be published in a monthly magzine first. Either way: I will start drawing the first book in December so I will need your help with a few more ships (and more).

Reply