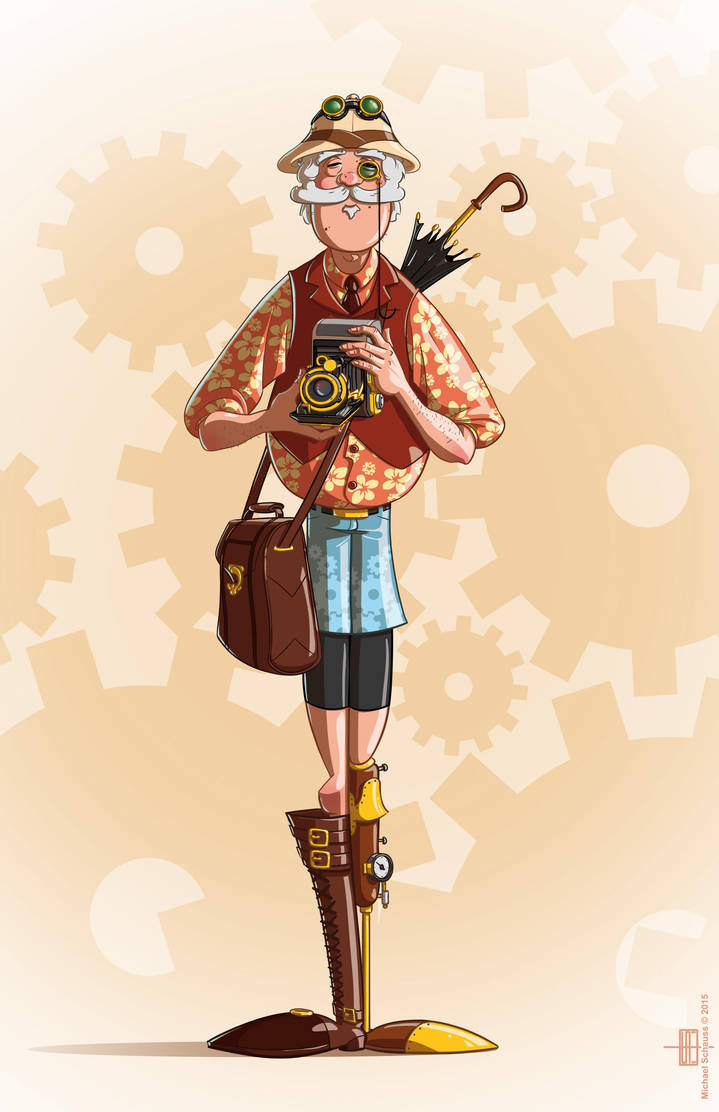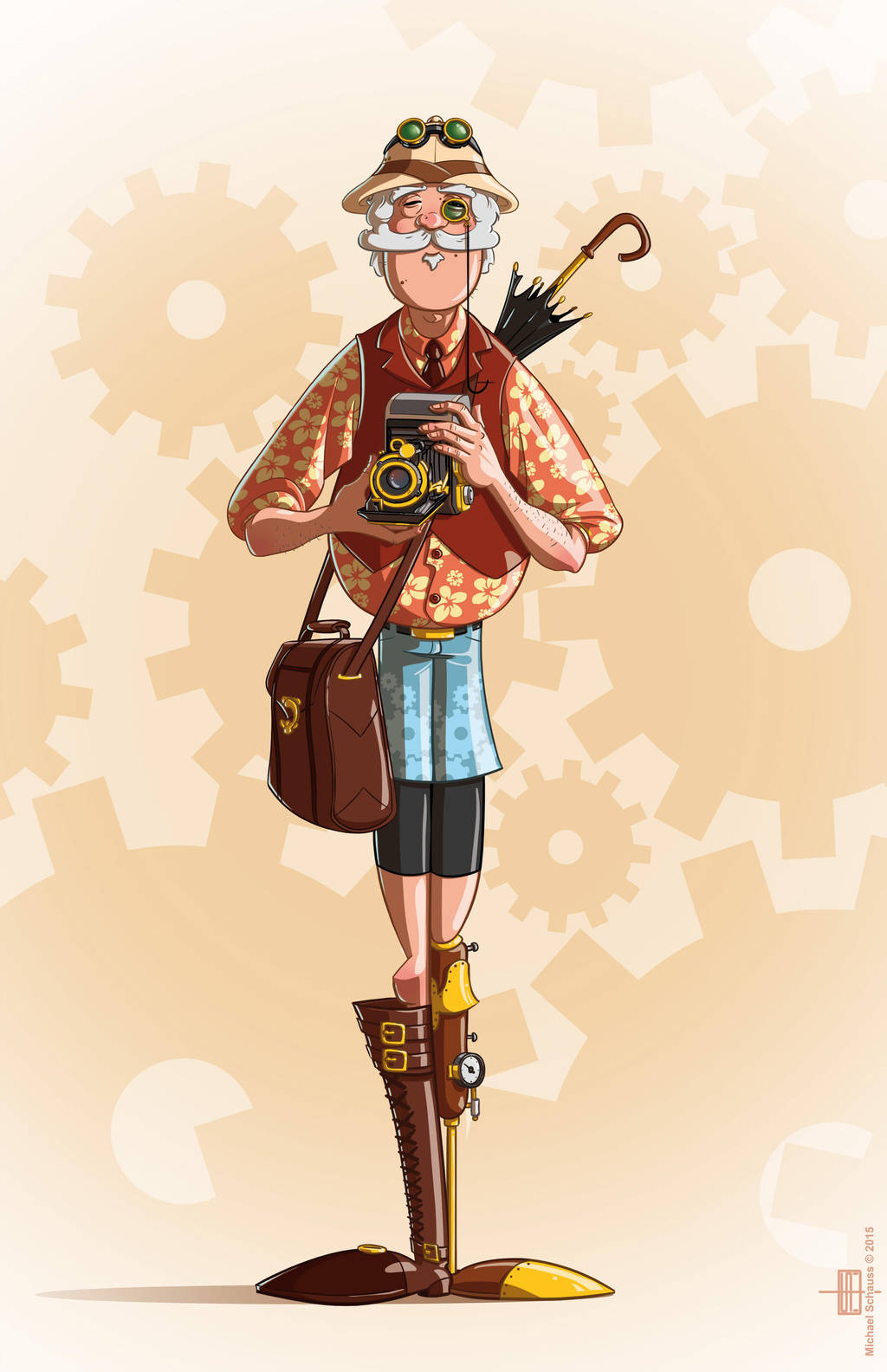 Watch

Uuh nice one, Looks really cool!
Reply

Thank you!!!
I'm really not used to draw steampunk, so this was hard for me.
Glad it's look like something.

Reply

The design is cool, only thing I would remark if you are going for full steampunk I would lose the hawai shirt and the blue shorts, it´s kind of a mix between a tourist and a steampunk professor. But if mixing and making it more humorous was your intention then it´s a success. Anyway awesome characters you do, I specially like the guru with his big ass turban

Reply

Thank you,
Yes that was intented, the theme of the Challenge was Steampunk Explorer, to bring a little originality, I draw this old men with his tourist clothes and his camera.
Also, I'm very not used to steampunk, that was basicly the second time I try, and the first one was a desaster (a comic project wich was buried in the deep of my folders).
Reply