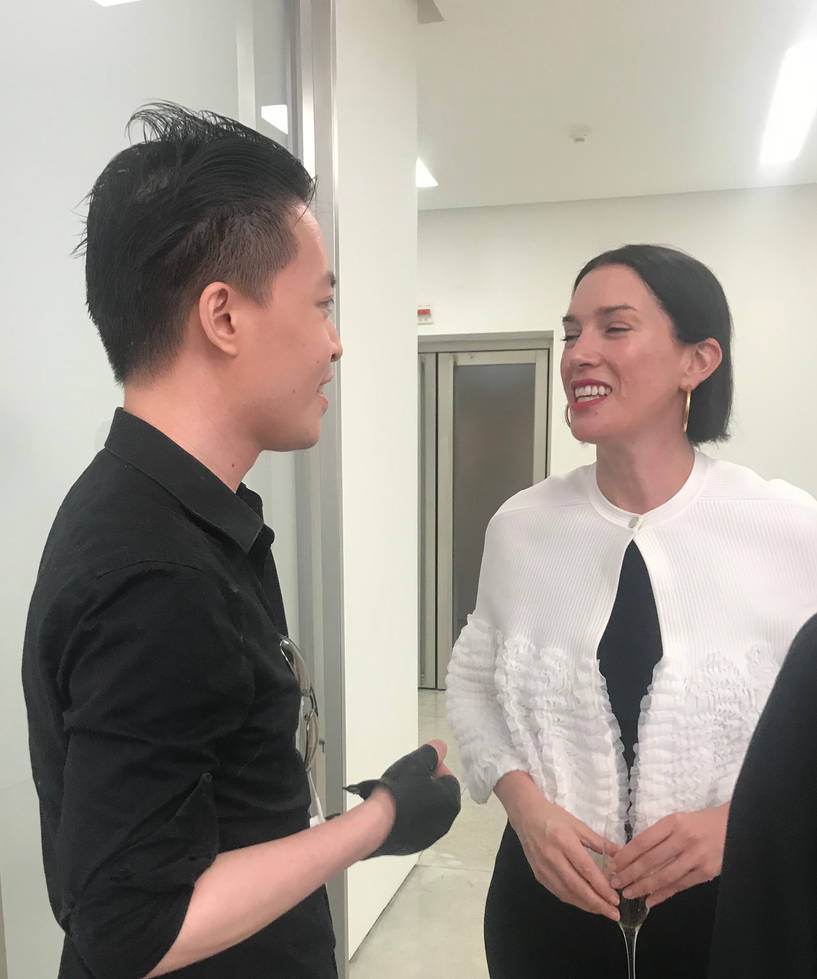 Sarah Morris (born 20 June 1967) is an American artist. She was born in the United Kingdom, and lives in New York City, in the United States.

Morris is both a painter and filmmaker, seeing the two media as interconnected. She describes the dual processes as "two sides of the same coin", creating the paintings and films (which reference one another visually and thematically) simultaneously.

She is best known for her abstract paintings that feature bright colour fields and graphic line work, often referencing elements of architecture and taking titles from bureaucratic institutions.

Morris' films have been characterized as portraits that focus on the psychology of individuals or cities. Her films about cities, like Midtown, Chicago, "Los Angeles", and Rio depict urban scenes, capturing the architecture, politics, industry and leisure which define a specific place. Other films describe a place through the viewpoint of an individual, like psychologist Dr. George Sieber describing the terrorist event at the Olympic Stadium in Munich in the film 1972 or the industry politics of Hollywood from the viewpoint of screenwriter and producer in the eponymous film Robert Towne.