So I went on a hike with my kids and ran across this cicada shell, which the cicada leaves behind after it molts. Looks just like the insect but it's empty.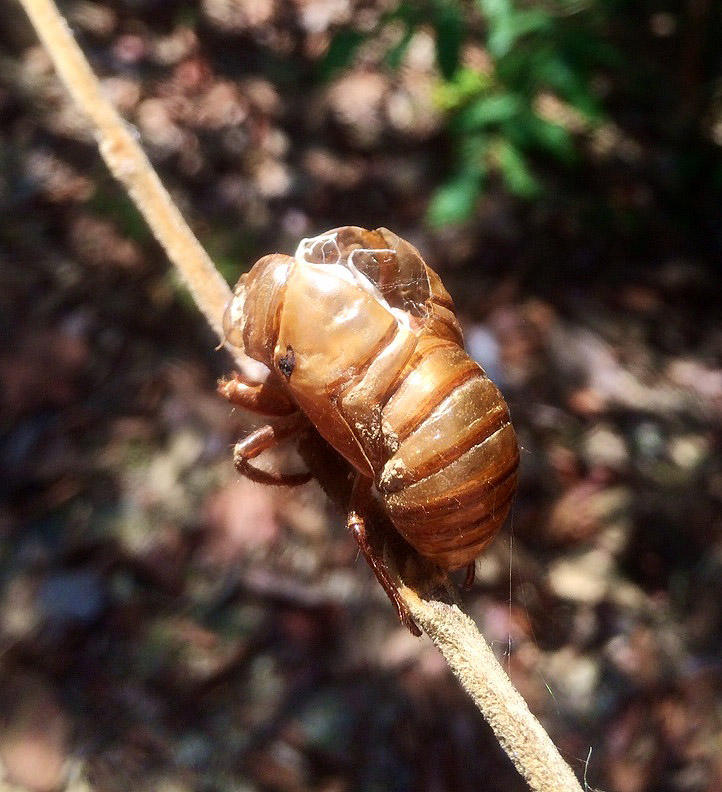 The kids wouldn't go near it.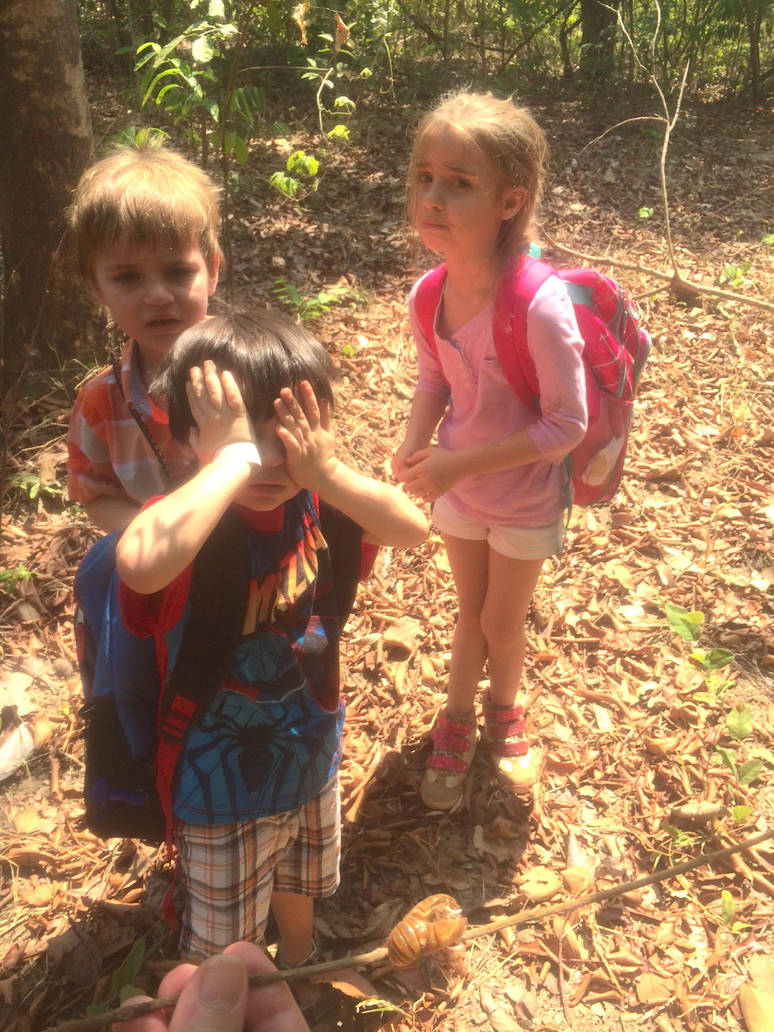 One more look at the faces of terror...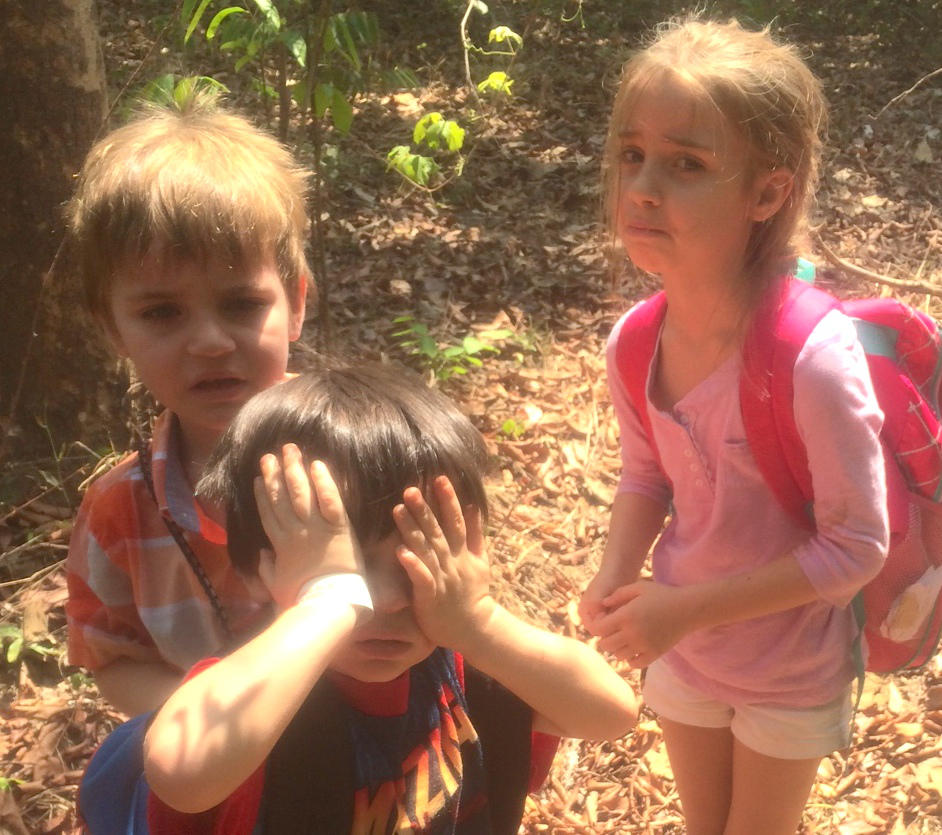 And now the video of their reaction when I gave them an impromptu up-close look.
Here's what a live one looks like: