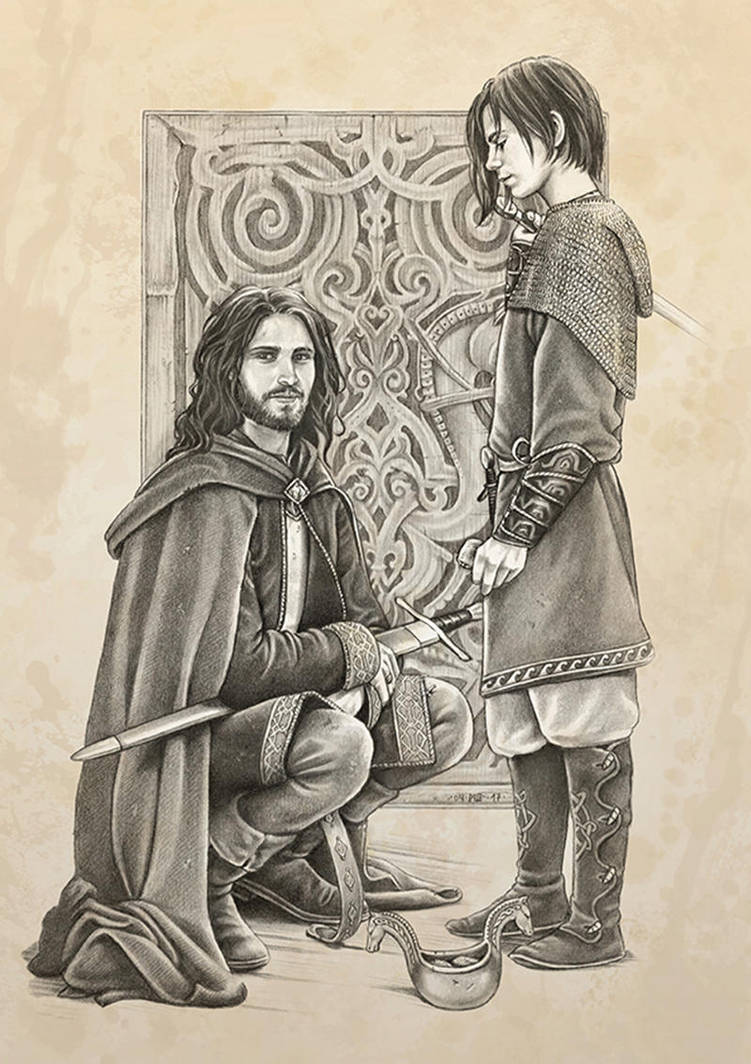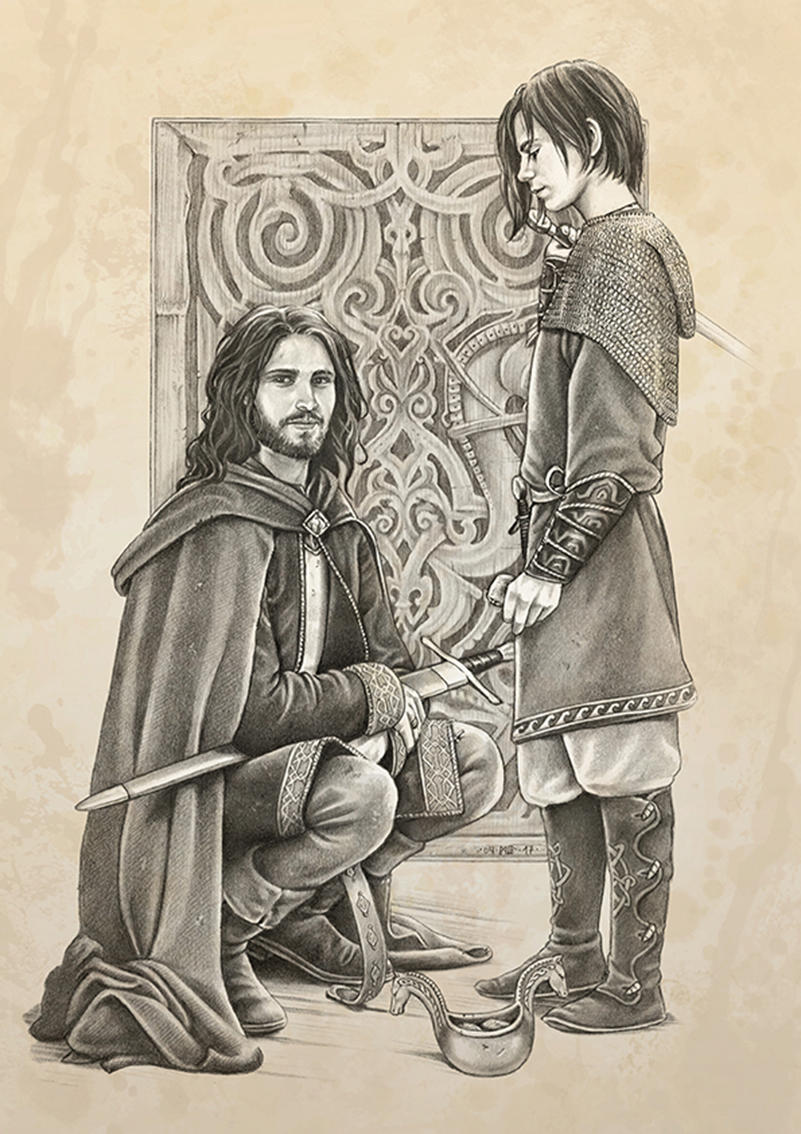 Watch
Young Beren and his personal guard Mako.

Pencil on paper, 2017

Ich wiederhole mich: Toll !

Reply
Amazing details of the garnment! I like a lot the beauty of the face and hair of Mako! I`m impressed by the drawing)
Reply

Sag mal hast du ernsthaft Fehler im Stoff drin? So.. used look artige Fehler/Schadstellen? Wenn ja - hab ich erwähnt dass du irre bist?

Reply

Absolutely lovely. I love the design elements. The horse-head decanter thing looks like something from the near-East exhibit at the Louvre...
Reply

Beautiful! You are very talented!
Reply

Reply

Haha, warum guckt er denn in die 'Kamera'?
Sehr geil, wie immer!
Reply

Tut er ja gar nicht! Er schaut rechts am Betrachter vorbei.

Aber was da ist, weiß ich auch nicht!

Danke sehr.

Reply