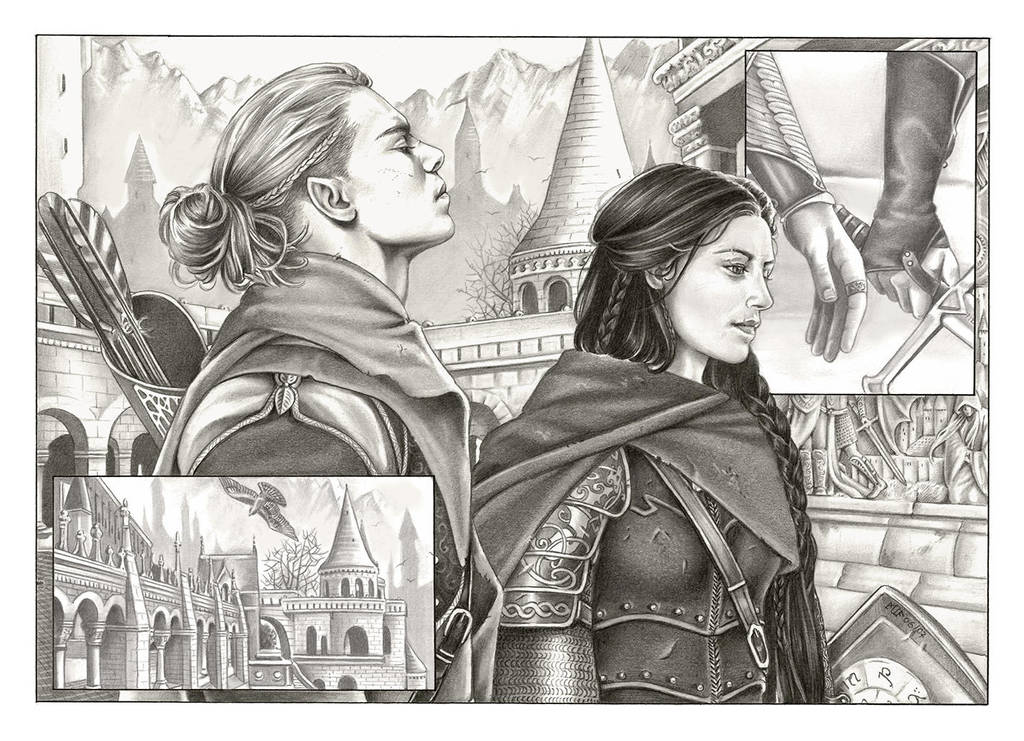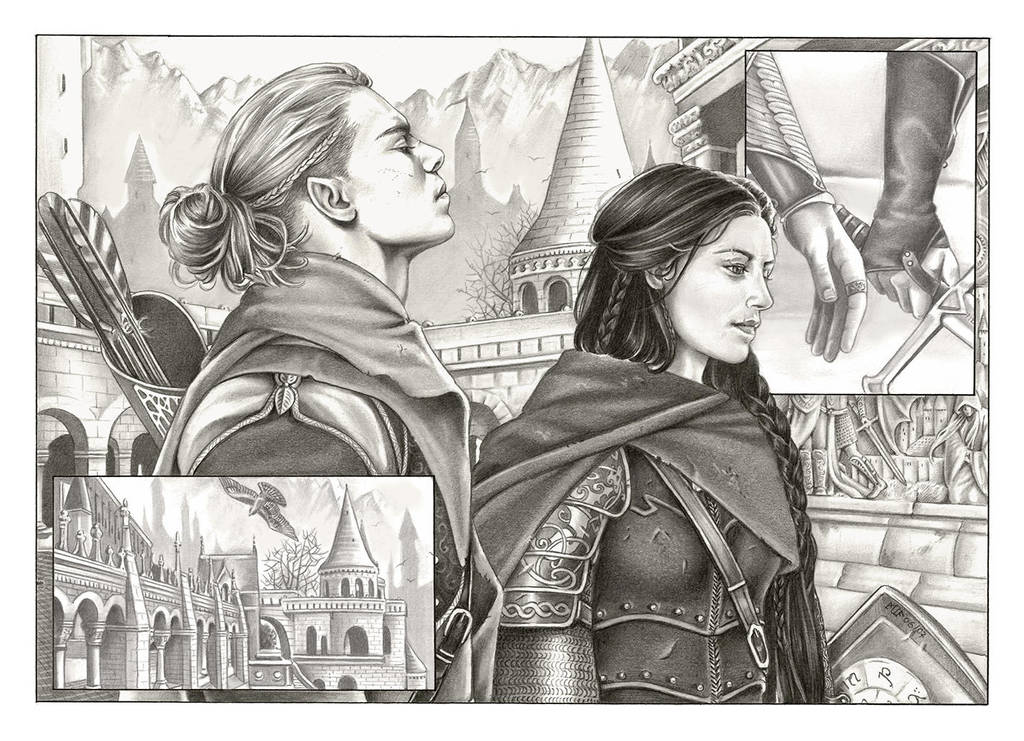 Watch
Etain & Jaquar: and so the the tragedy unfolds...

Pencil on paper, 2017

Ich mag diese Art von Bilder

Sind das Szenen aus deiner p&p Runde?
Reply

Wie zum Geier machst du das?! Wie bekommst du es hin, dass der Stoff sogar grobe Wolltextur hat? Einfach wow!
Reply

Hm, gute Frage. Viel liegt wohl auch daran wie der Bleistift sich auf dem Papier verhält.

Reply

Welchen Härte- bzw. Weichegrad nutzt du denn? Ich trau mich nicht über HB. Und meist sind meine Vorzeichnungen so tief ins Papier "geprägt" dass ich dann weiße Linien behalte

Reply

Ich zeichne mit HB und B. Alles mit Druckbleistiften in 0,5 oder 0,3mm.
Ich zeichne sehr, sehr hell vor, so dass man problemlos auch was wegradieren kann.

Reply

Genau da liegt mein Problem. Ich bekomm mich nicht dazu super hell und dünn vorzuzeichnen. Der Wille ist da, aber ich tendiere immer wieder dazu nochmal und nochmal und nochmal drüber zu gehen, merh aufzudrücken, radieren, nochmal....
Reply

Und das schon bei der Vorzeichnung? Warum machst du das denn nicht erst bei der Ausarbeitung?

Reply

Your drawings are honestly making me speechless

All the little details and personality you're able to give your characters - just wow.
I suppose this is a depiction of a scene from you RPG, correct?
Reply

You´re right: it´s a scene from our RPG.

Great that you like my illustrations so much!

If you´re interested, here´s the link to my Blog.

zeichenblog.mia-steingraeber.d…
Reply

Reply