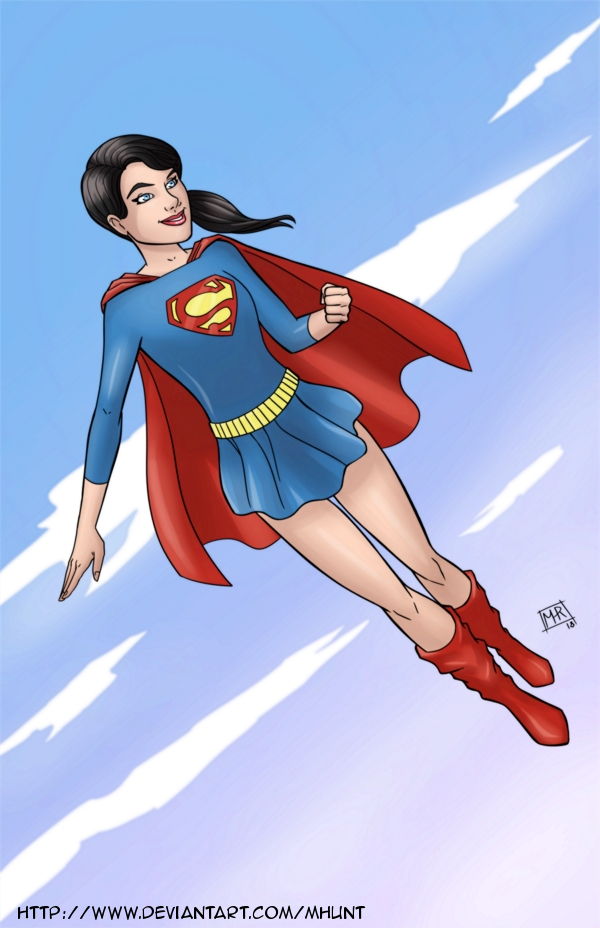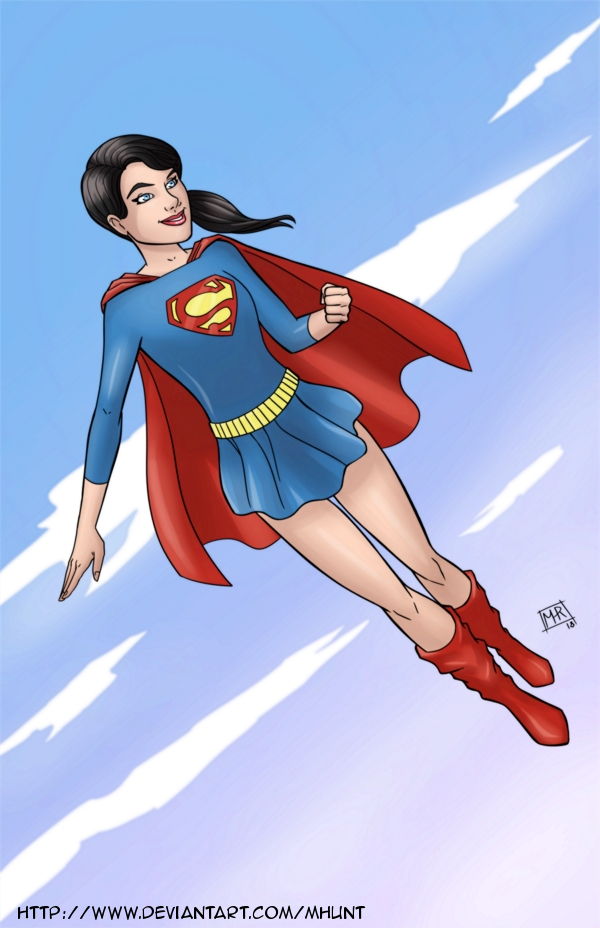 Watch
Superlass, The Terrific Teen, Lisa Kent.

Superman's daughter with Lois from "Superman's girfriend Lois Lane" #91

From her looks, she uses Kara's first costume with few variations, she looks around 12 in the comic but had high heels.. weird.

There's a coloring mistake in her costume in one panel (green skirt) which appears around the web because it's a nice flying panel.