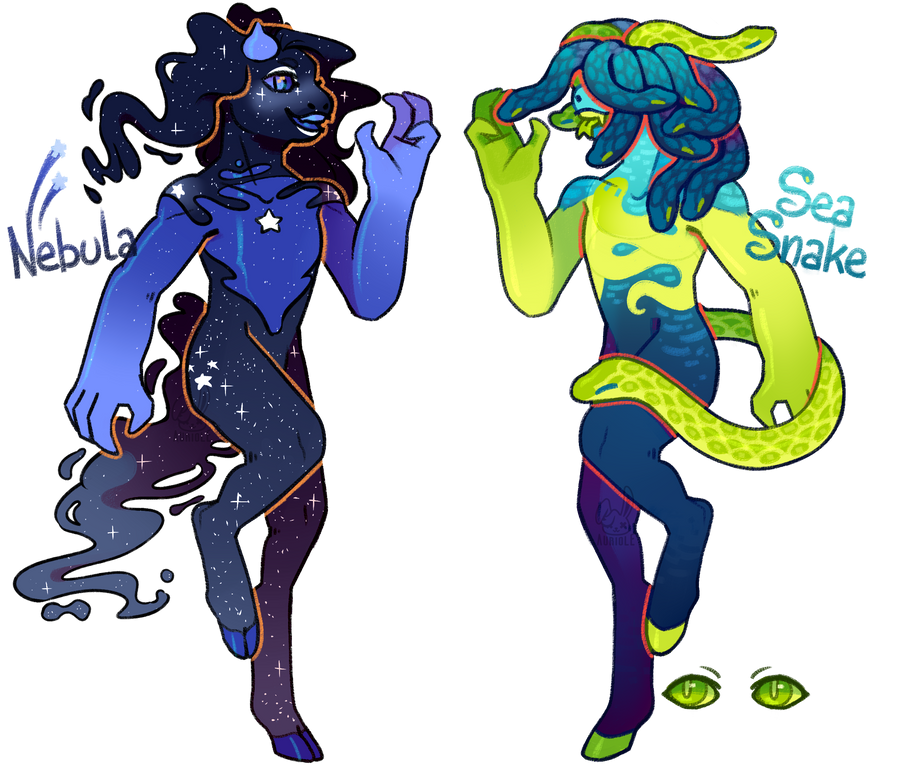 Edit: The winners of Nebula is Pupfluffuwu and the winner of Sea Snake is BloodyNgore!
I thought a good way to follow up on the fun of our first seasonal event, would be to have a couple of fun designs to be put up in a draw to enter raffle!
All you need to take part in this event is to draw someone else's mhoat!
it's a way to spread a little love around to people who make up our wonderful community <3

Rules

Anyone can take part in this raffle!

Two entires are allowed, you can us both entries on a single design or choose to use an entry for each design.

Both art and written entries are allowed, for art it can be a
flat color waist-up or chibi piece minimum
and for writing anything over
500 words
will be accepted. Backgrounds aren't required!

Please consider joining
Mhoat-boat
, this isn't a requirement but if you like the species then it's a great way to get involved with the community~



All entries should be submitted to the
DTE May-June 2020
folder, and commented below!




Event Ends on June 20th at 11:59pm CST (GMT-6)