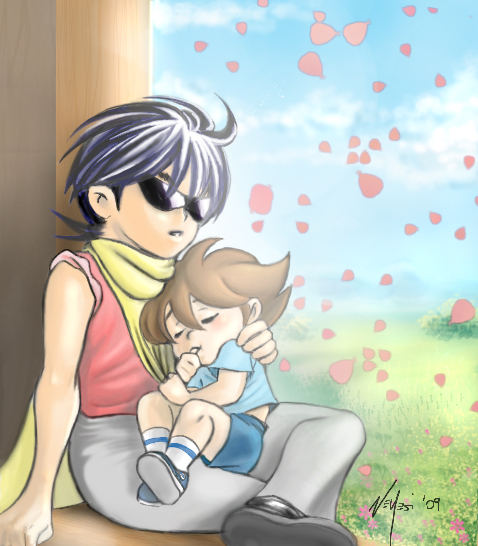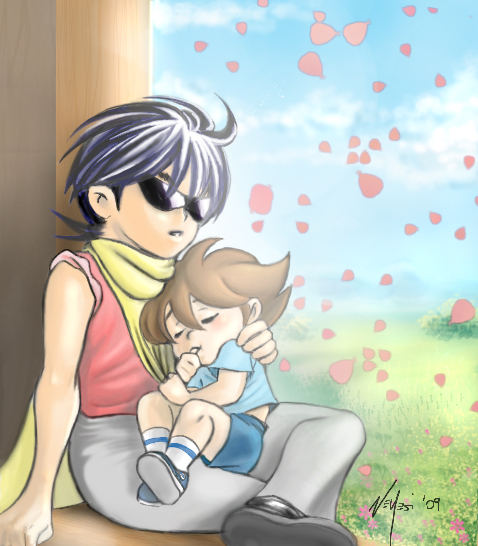 Watch
This is a little painting experiment I made with my tablet. I wanted to do something with very soft tones, and grey, low-saturation shadows. Something soft and cute and sweet that would convey a sense of peace and of... "AWWWWWWWWWWWWWWW..." to the viewer.
I went as AU as I could go in the Rockman/Megaman fandom, but I'm quite happy of the result nonetheless.

I'm going to upload also a string of screenshots I took during the painting process - available
here
it's not a tutorial per se, but a mere step-by-step thingie that shows the phases this pic went through.