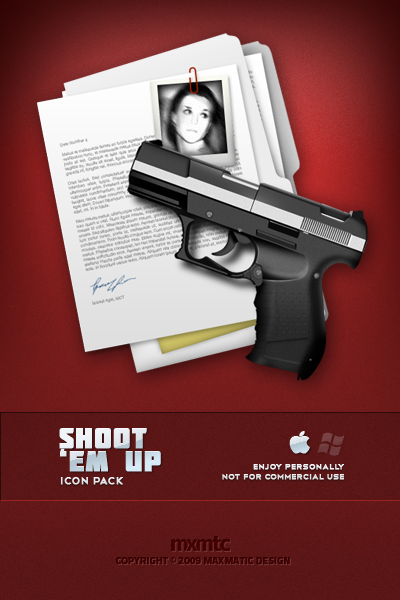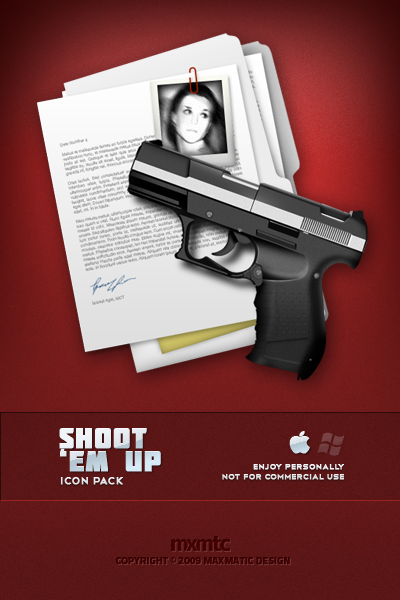 Watch
Shoot 'Em Up Icons
Leopard Ready

2 Icons ICNS+PNG+iCONTAINER
+Bonus Wallpaper included

Enjoy!

I didn't do as many icons as I was hoping, but I really wanted to release these. I think I'd like to do more icons with these, but for now, here's "Shoot 'Em Up".

If you download, please comment... If you have any questions, requests etc... just give me a shout. Hope you all enjoy!