Residence: Mexico City
Birthday: January 6
Born in: January 6 1987
Interests: Kaiju, Anime, Video games, fantasy art, J pop, Pop music.
Favorite Anime/Manga characters: Makoto Kino/Sailor Jupiter, Hotaru Tomoe/Sailor Saturn, Son Goku, Vegueta, Pan, Rina Inverse, Gourry Gabriev, Akira Fudo, Miki Makimura, Seiya, Shiryu, Hyoga, Ikki, Eren Jaeger, Mikasa Ackerman, Naruto Uzumaki.
Favorite Video games: Mega Man, Zelda, Mario series.
Favorite Video game characters: Bass, Mega man, Roll, Kalinka Cossack, Mario, Luigi, Link, Bowser Princess Daisy, Ganondorf, Bowser, Koopalings, Saria, .
Favorite Movies: Gamera Heisei trilogy, Godzilla 1954, Cloverfield, King Kong 2005, Wolverine vs Hulk, Devilman OVAs, D-wars, Pacific Rim,
Favorite Food: Pizza, Hamburgers, Steak, Chocolate ice cream, Chistorra, Tacos, Molletes.
Favorite artists: GENZOMAN, Grenderer (or Sydsilco), Kaijusamurai and others.
Favorite Mangakas and Comic artists: Todd McFarlane, Hitoshi Ariga, Go Nagai, Akira Toriyama, Hajime Isayama.
Favorite singers: bands: M2M, Anthem, OV7, Fey, Lynda Thomas Aguirre, Maná, Van Halen.
Dislikes: Bullies, animal abuse.
Favorite animes and tv shows: Saint Seiya, Sailor Moon, Dragon Ball, Devilman, Slayers, Blue Seed, Ultraman, Death Note, Evangelion, Zenki, Mythical Sleuth Loki, Transformers Armada, Transformers Energon and Transformers Victory, Attack on Titan, Pokemon.
Favorite Drinks: Chocolate milkshake, Ice Tea, Lemonade, Agua de Horchata.
STAMPS:

















































































:thumb307048483:

:thumb327183050::thumb359533969:




:thumb156587507:






:thumb329973574:


:thumb331857436:



:thumb109207904:



thumb501234416:



thumb501234416:








: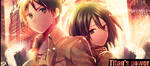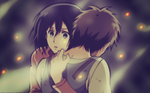 :thumb486850233:
vignette.wikia.nocookie.net/ul…
Favourite Visual Artist
Bob Eggleton, Matt Frank, Ciruelo Cabral, Elden Ardiente
Favourite Movies
Gojira, Gamera Guardian of the Universe, Chuckie's Bride, Godzilla Final Wars, Final Fantasy VII Advent Children, Hachiko A Dog's Story. Gamera 2 and 3, Cloverfield, Kick Ass
Favourite TV Shows
Saint Seiya, Sailor Moon, Dragon Ball Z, Slayers, Power Rangers Samurai, Power Rangers in Space, El Chavo del 8, El Chapulin Colorado, Chespirito, Lucha Libre AAA
Favourite Bands / Musical Artists
Maná, Anthem, OV7, Magneto, Fey, Bee Gees, Megumi Hayashibara, The Platers, Beatles,
Favourite Books
Dragonlance Books, Silmarillion.
Favourite Writers
J.R.R Tolkien, Margaret Weis, Tracy Hickman,
Favourite Games
Megaman Classic series, Megaman X2, Megaman X3, Megaman X4, The Legend of Zelda Ocarina of Time, The Legend of Zelda Majora's Mask, The Legend of Zelda Twilight Princess, Mario Kart Double Dash, Mario Kart Wii, Super Mario Galaxy 1 and 2, NSMB Wii
Other Interests
Dragons, Alebrijes, Kaijus, Pirates, Fantasy, Greek Mythology, Japanese Culture