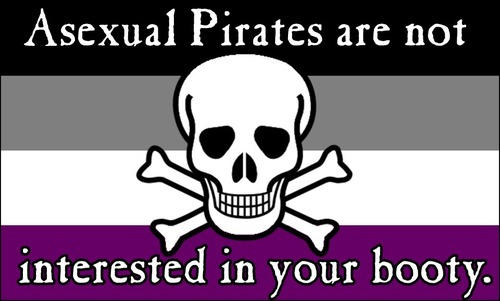 It's that time of year again! This week is
Asexual Awareness Week,
all about, well, spreading awareness of asexuality. Asexuality is a sexual orientation that's characterized by a
lack of sexual attraction
. It's a huge, diverse, and often confusing orientation. If you're unfamiliar with it, you can read about the basics
here!
faeriety
also has a great journal entry about it
here!
If you have any questions you'd like to ask about asexuality or sexual orientation, feel free to comment here or ask questions anonymously on my srsbzns Tumblr.
I'm no expert but I'll do my best to explain things and/or point you to helpful resources. You can also read
posts
I've written/reblogged on the subject. I am an okay-with-sex, libido-and-boyfriend-possessing asexual, and I'm willing to answer almost any question as long as you don't ask me to divulge private info about my partners. (I'm more than willing to get TMI, but my partners might not be!)
Asexual people often grow up thinking they're 'broken', that they'll never experience true love or intimacy, or that they're missing out on the best thing life has to offer. And none of this is true! But popular media likes to insinuate that
nobody
can ever be truly happy without a sexual partner (just look at all the movies where the Heterosexual Kiss is portrayed as more important than safety or friendship or love or the
saving of the entire world/universe
) and this can be so, so damaging to people who don't know better. Without campaigns like this awareness week, it can take years and years before asexual people even realize they're allowed to be happy with their lives. That can mean years of doubt, self-hate, and unwanted 'corrective' sex that didn't have to happen.
If you're unfamiliar with asexuality, please take a few minutes to
learn about it.
If you are familiar, please spread the word to someone who might not be! Asexuality has become much more widely-known and accepted over the years, but the work is far from over.