4 Favourites
12 Comments
685 Views
We bring you the Forward to the Past "advent" event.
It begins on December 19th and continues until December 30th.
Each day [December 19th to the 30th] we will be releasing a new Paralogos based on the languages seen above.
Their words are also themed after our main last 12 prompts, in a celebration of how far the group has come!
The prices are as listed below: Level 1 & 2 words are $10, Level 3-6 words are $15.
We hope you enjoy this event as we celebrate our past prompts and events!

Please claim a slot by using the following form:

- Design Date/Word:
- Price:
- Ping your designer:
- How will you be paying?

(Each artist can accept Paypal, please ask first regarding Points- but it shouldn't be an issue!)
____________________
Basic Rules:

- Slots are to be pre-paid, within 24 hours of purchase. They will go up for auction if not pre-claimed.
- If you have a
severe problem
with the design once released, please contact your designer. They'll try and work with you if you need a minor change.
- Please follow the
Paralogos Terms of Service.
Some design examples from our artists:
mewhaku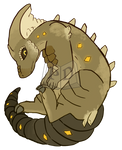 Necromouser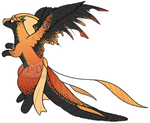 SpeedyDVV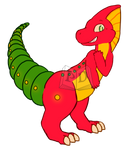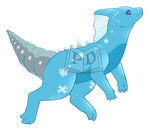 - Paralogos are a closed species owned/created by
mewhaku
.
IMAGE DETAILS
Image size
900x1033px 439.54 KB