Hello everyone!
I haven't updated in quite a while. I recently moved to Virginia Beach and as soon as I finished unpacking, I was selected to do a mural. It's been a very busy couple of months.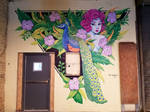 Put A Bird On It Mural
I did this mural for a local brewery in Norfolk, VA. They are going to officially open later this year. I have posted the
Mural Concept Sketch
, and you can see that they asked me to "put a bird on it." I have also put together a process video on YouTube for people that wanted to watch my process. Here is a video of my process:
youtu.be/1KgM2yy4oX8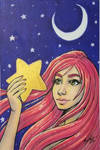 Stargazer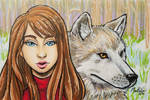 The Wolf
Something else fun and exciting is that while I was working on the mural, I got accepted to an art show in San Diego! The Little Big Art Show is at the La Bodega Gallery and this is also my first time showing work on the West Coast! Both pieces are 4"x6" and done with copics, colored pencils and white ink. I really do wish I had more time to really develop these but it was hard to find time to do anything else while working on the mural. The opening is tomorrow, Saturday 24th. Here is the link to the La Bodega Gallery Facebook page:
www.facebook.com/labodegagalle…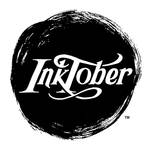 This year, once again I'm planning to participate in Inktober! I love this drawing challenge and last year was the first time I actually completed doing a daily drawing challenge. It was a lot of fun. If you haven't done it or you're interested in it, check out this link here:
mrjakeparker.com/inktober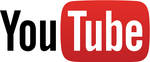 In other news, I have started a YouTube channel and I'm planning to record as many of my drawings during Inktober as I can for my YouTube. After Inktober, I will try to do regular uploads like maybe a video every week. Feel free to subscribe if you're interested in seeing my drawing videos. This is the link to my YouTube channel:
www.youtube.com/c/MarthaVann
I hope everyone is doing well. I have more art projects and things planned that I'll be sharing soon. I hope to be more active. And thank you for reading this if you actually read this all the way through.
<3 Marti