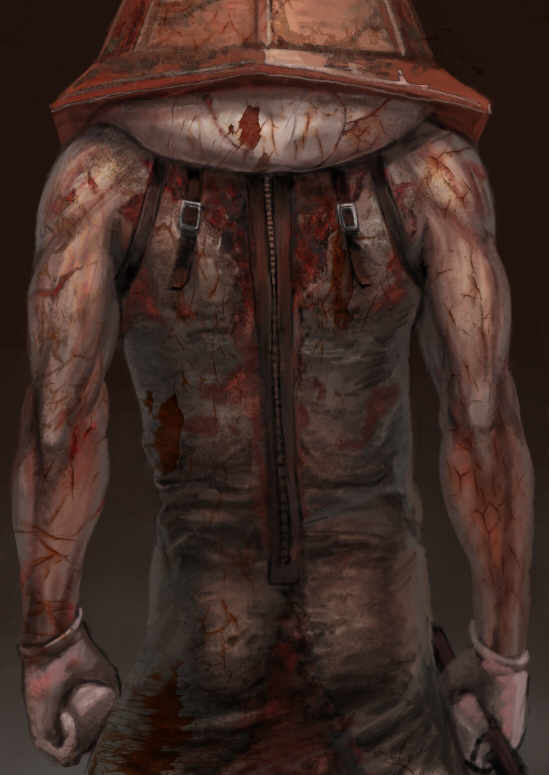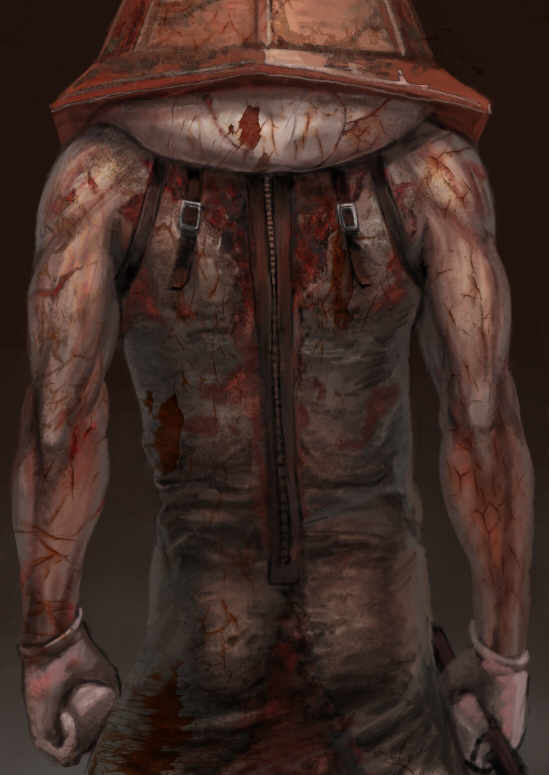 Watch

Reply

I could not find you at C81!
Reply

Reply

Reply

For three hours is more than amazing!

Awesome texture!
Reply

The love to him moved my hand early!!!!
Reply

Nice!!
I don't know what's the deal with PH but he is one of the best characters I've ever seen in video games

Reply

This is really awesome. I love the tones of his skin, and of course the cuts and blood, as well.

Keep up the good work!
Reply

i wonder whats under hiis helmet o 3 o
Reply

I guess we'll never know but that's the essence of Silent Hill... we never know what the fuck is REALLY going on!

At least from SH 1-3.5 :S
Reply

lololol.
ive played 2,3 and 4 but now im on homecoming :3 i think the older silenthills were better.
Reply

SH 4 was cool but to me had more of the feeling of the movie in terms of the story. Visually was pretty damn cool!

Are waiting for Downpour!? I am lol
Reply

Very nice!

Really love how you added the fleshy part on the back of the pyramid.

It looks absolutely stunning so far!
Reply