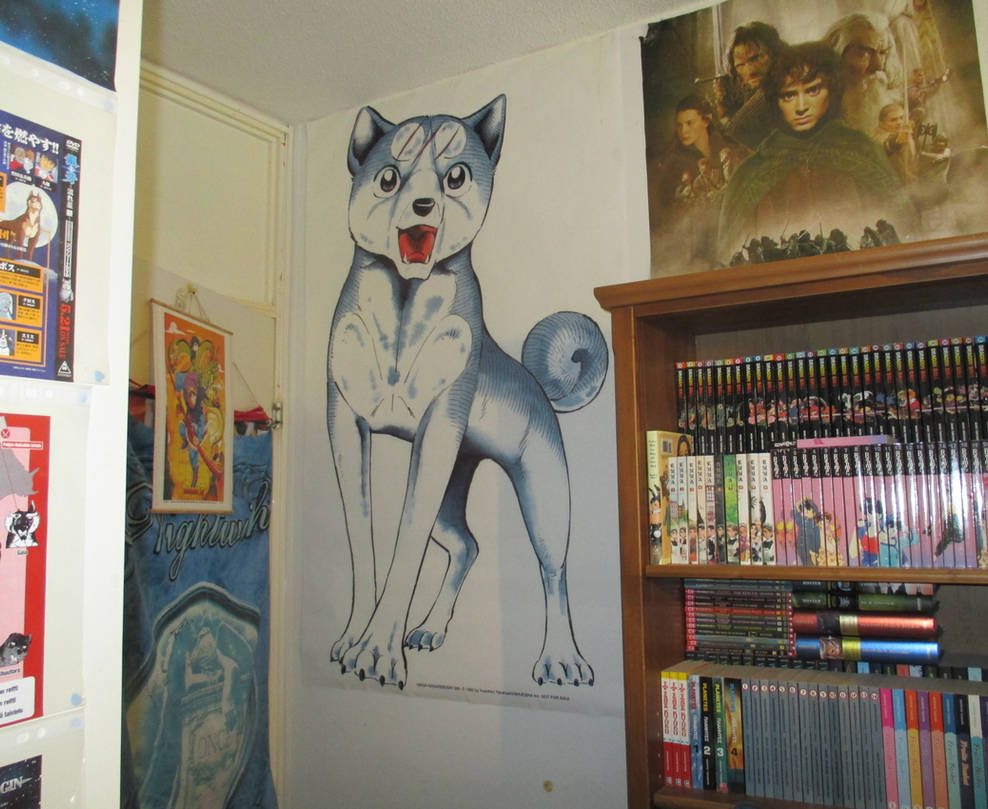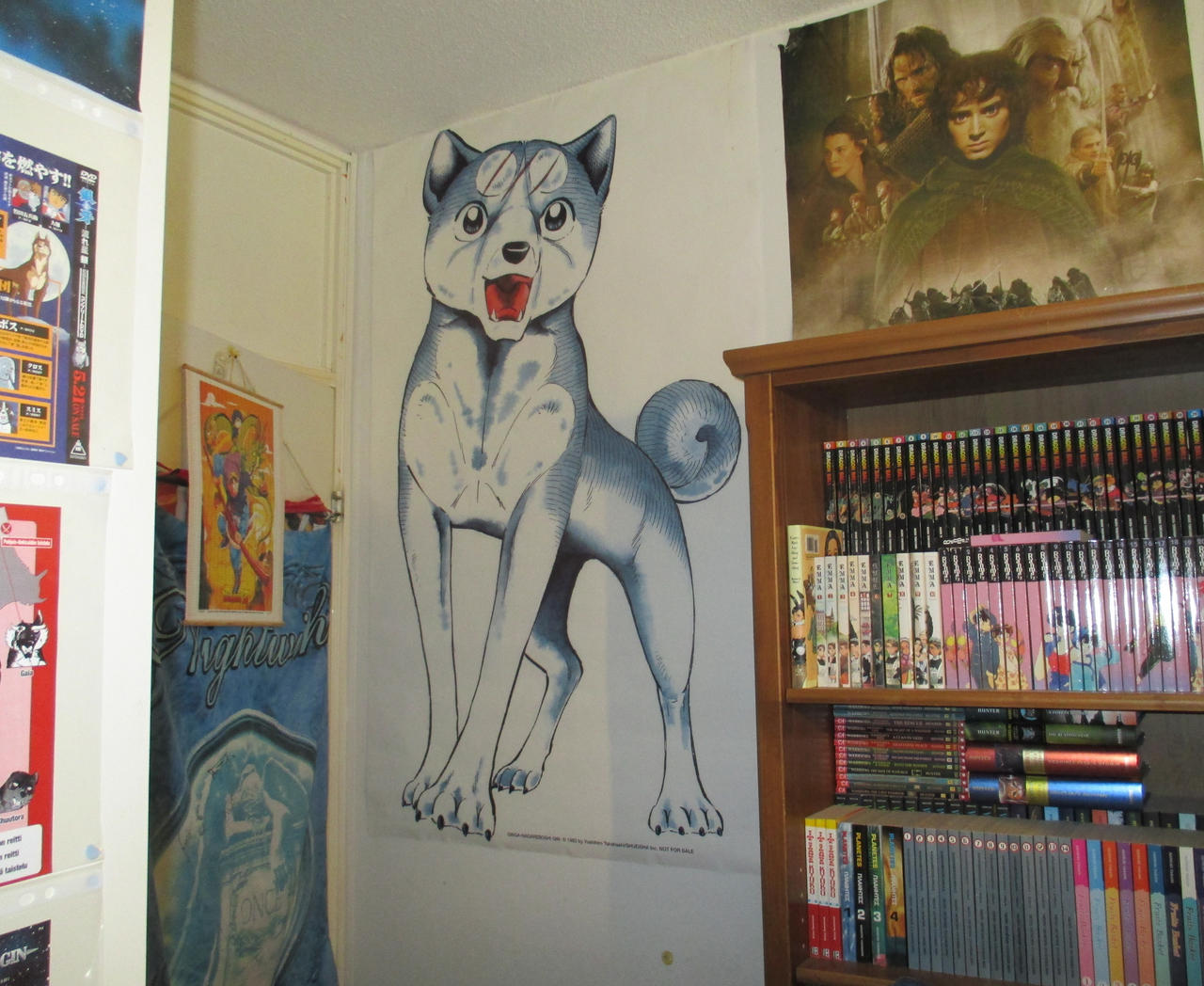 Watch
This is the biggest poster I've never had!

It was originally in a display window of a Finnish book shop while Takahashi was visiting Finland in 2011. The size of this thing is 90 cm x 145 cm, and I had very difficult time to find enought space on my walls to fit it in.

These things were never on sale, they were made only to display and commercial use. I don't even know if there is more than this one that I have. Someone had managed to get this straight from the shop when it was time to dispose it, and probably it would had ended up to thrash otherwise. That lucky someone was selling this on huuto.net, and I just simply could not let this opportunity to go past me.