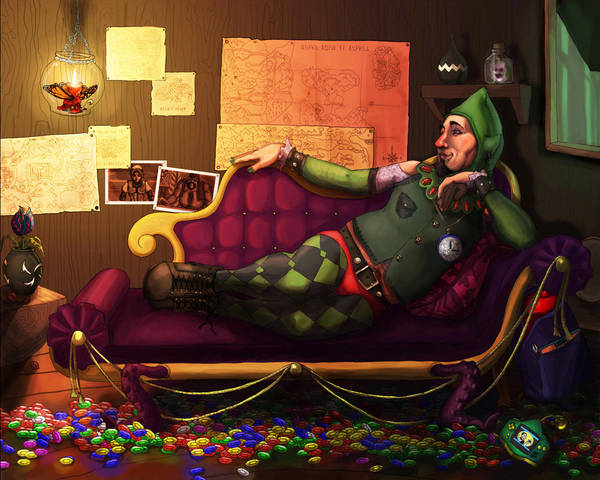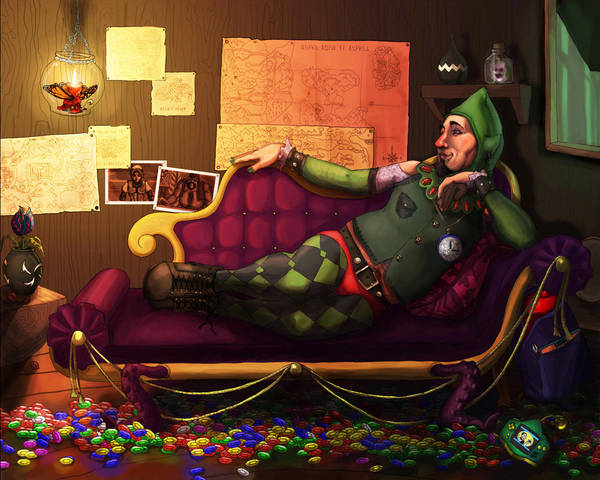 Watch
It's no secret to anybody that Tingle has always wanted a faerie of his own. Of course, only a truly skilled adventurer like Link could catch a real faerie.

But Tingle's no slouch either, having already hiked and ballooned most of the world while making his signature maps. Leaving luck to heaven, he makes his dreams come true, one way or the other...

I made this as a tribute to one of my favorite websites, gaygamer.net. Among other things, they're notable for having a list of the gayest video game characters, and who tops out at number one? Koolooh-limpah, it's TINGLE!!

Well, ironically it's a character whose sexual orientation has never been positively identified.

I find that interesting, because from what I've read, in Japanese culture it's hypermasculinity that people consider "faggy" (just check out the Cho Aniki games). So Arnold Shwarzenegger and Dolph Lungren would look like giant queens over in Japan, while Tingle's oddness would be much less, well, gay.

The fact that so many people assume Tingle is a giant queer without really knowing illustrates nicely why hate crime laws that protect sexual orientation usually also include the words "and perceived sexual orientation". And following that logic, it also points out why homophobia doesn't just hurt gay people. Homophobia functions largely to maintain a narrow comformity to strict gender norms, which oppresses anyone, gay or straight, who doesn't want to fit into one of the two cookie cutter molds social conservatives think everyone should fit into.

Well that's all academic isn't it.

Gay or not, Tingle, you live your life the way you want, and to hell with what other people think. And for that, my good sir, we salute you!