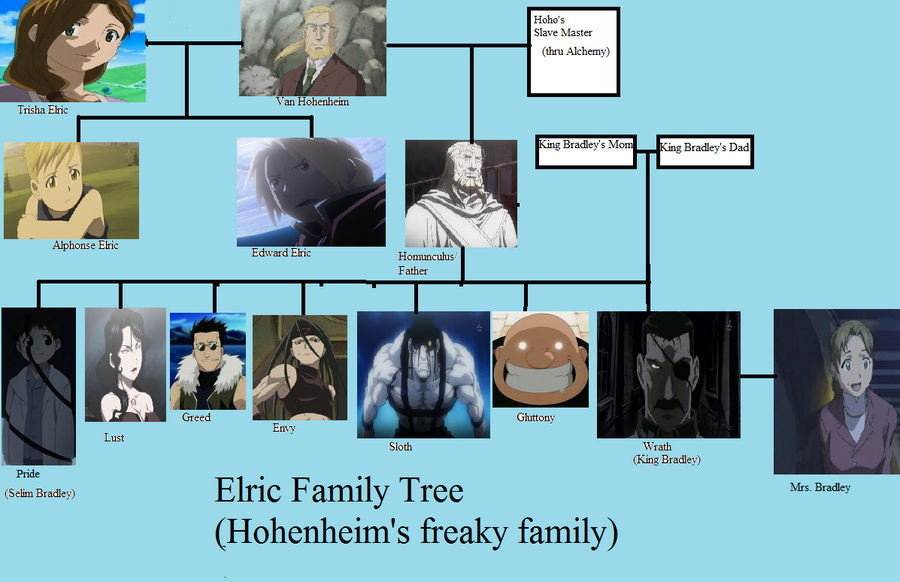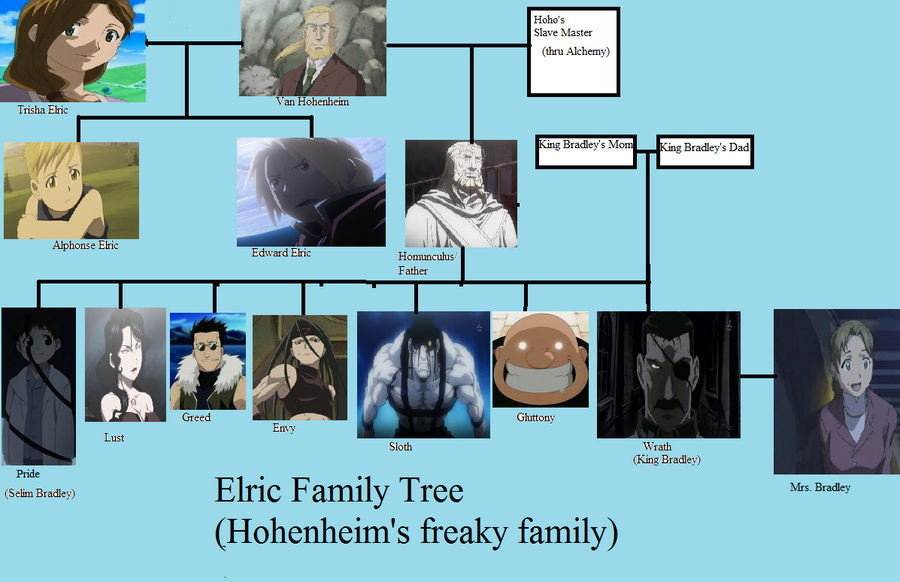 Watch
My first upload to Deviantart. May start uploading actual drawings in the future.
Today, I came to a realization about the Elric family. And it really makes me lol. I'm surprised no one has brought this up anywhere. Ed and Al being the uncles to 4 nephews (IDK about King Bradley and Envy has no gender so....yeah) and 1 niece. It's hilarious!
Well, here goes my first upload (to Deviant art and the Internet) EVAAH!
Also IDK crap about categories
........Well enjoy. Plz comment.
EDIT: Seems Arakawa-san acknowledged this at some point (though rather quietly IMO). And I thought I discovered something

[link]
Well, she forgot the Elric bros. niece-in-law, Mrs. Bradley. So I figured out 1 thing

Thank you Lahtikahjo for pointing that out