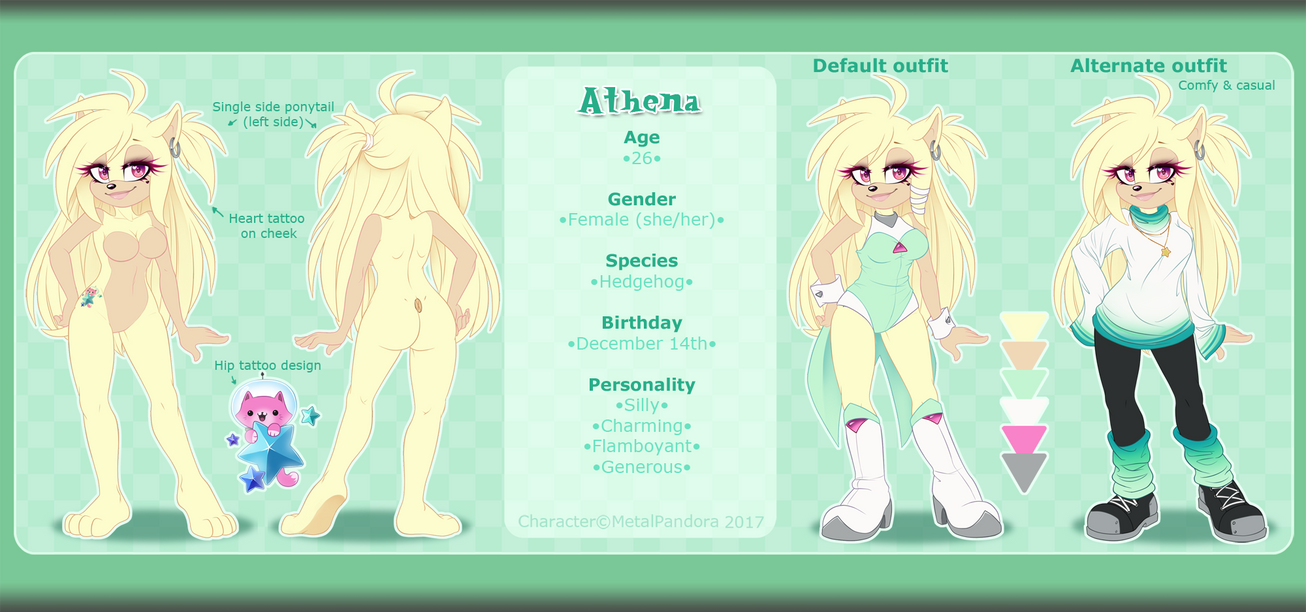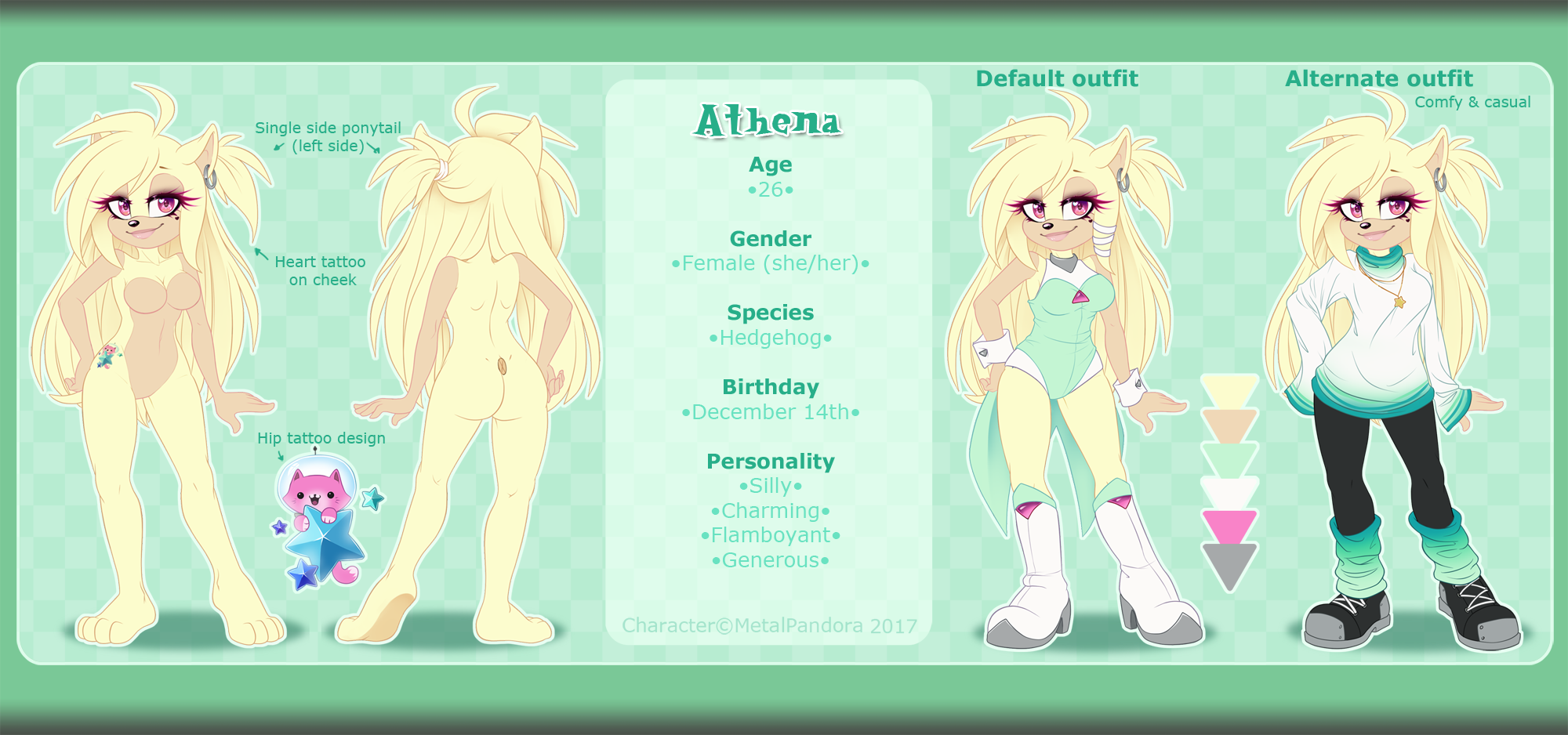 Watch
aaand athena's official ref is done! i honestly wanted to make like a million different outfits for her, but this is good enough for now LOL
i'll have to write up a full profile for her on toyhou.se later, will update with a link when i do!


+Art and character belongs to me
+Please do not edit, trace, recolor, repost, or otherwise use this artwork without my permission.