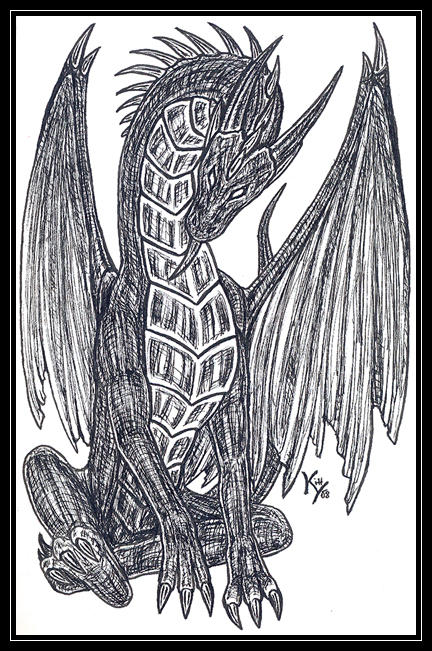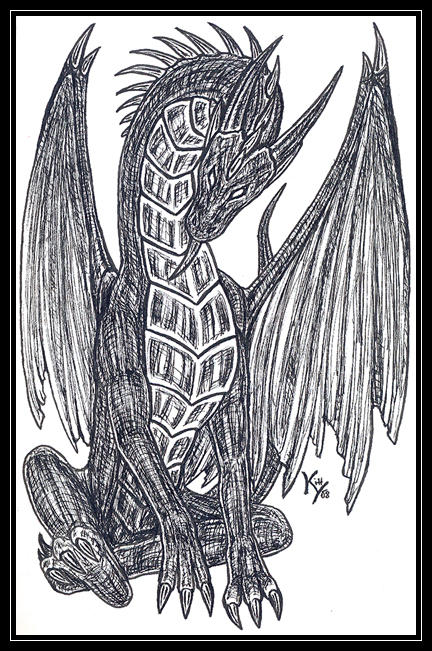 Watch

hezkyyy-to bych si taky do pamatniku nechala libit

libi se mi ta poza-hlavne si hezky vystihla zadni nohy pokud jde o perspektivu*koukne na ty stovky roztrhanych papiru s marnyma pokusama o perspektivu..*XDo platech ani nemluvim-ty jsou skvely jako vzdy

jenom ty kridla mi tam tak nejak nesedi...(?)
Reply

jee diky za pochvalu ;o) ... no mozna mi to u tech nohou taky trochu ujelo... a ty kridla jsou divny, to mas pravdu.... kridla me vzdycky strasne nebavi

Reply

Reply

Nice dragon

I like the way that he sits. Although in my opinion the hind legs are to small/short. Your drawing style, as usual is nice and interesting. I like it. Nice work.
Reply

thanks

nad yes, the lower part is quite compressed... I had a problem to fit it on a page O;o]
Reply

awesome

Reply

Aww, beautiful posture and beautiful head!
Reply

nice scales and design. I like the dragon so much. impressive shading too.

BTW, my birthday is coming! It is on may 14.
Reply

Teda, takového dráčka bych si do památníku taky nechala líbit. Parádní jako vždycky.

)
Metaaal! ... se ti naprosto povedl. XD
... jako vždycky. ^^'
Reply