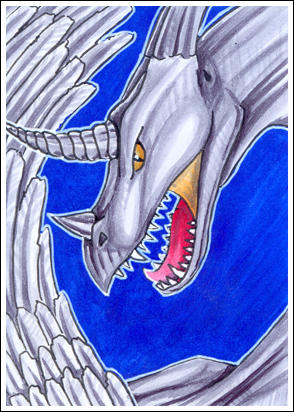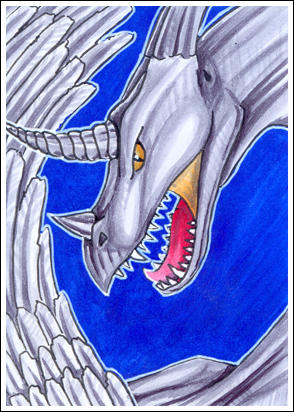 Watch

Žjuuu, to je krásně kovový.

Sakra, by mě zajímalo, jak bych vypadala v kovovém podání... škoda, že nemám ráda ACEA, hned bych s Tebou výměnu udělala. XD
Reply

to jsem rada, ze je videt kovovost ;o) ... A co na nich nemas rada? Ze jsou male? Tojo, kresli se na tak maly prostor dost blbe, ale na druhou stranu, je to o to rychlejsi a pozadi se snadno necim zaplacne ;o)
Reply

No, na mě je to vážně děsně prťavý, mám problém na tak malou kartičku vůbec něco vecpat. A sama je nesbírám, protože bych jich měla jen pár a to bych je neměla kam dát, protože dělat na to desky je zbytečný a prostě... mám radši klasický obrázek.

Jsem megaloman. XD
Reply

jde ti to s tema copicama, lituju, ze jsem si s vymenou s tebou nepockala az je budes mit
Reply

dik ;o)) tak dame vymenu znova?

.. jen nevim, jak copicama dopadne nekovovy nedrak

Reply

muzeme, to co jsem kreslila ja tobe, mi dneska prijde docela hrozne.

no ja tedka sbiram ostatni, takze bych byla rada, kdybys mi nakreslila sebe, fialovych hlav uz mam dost.
Reply