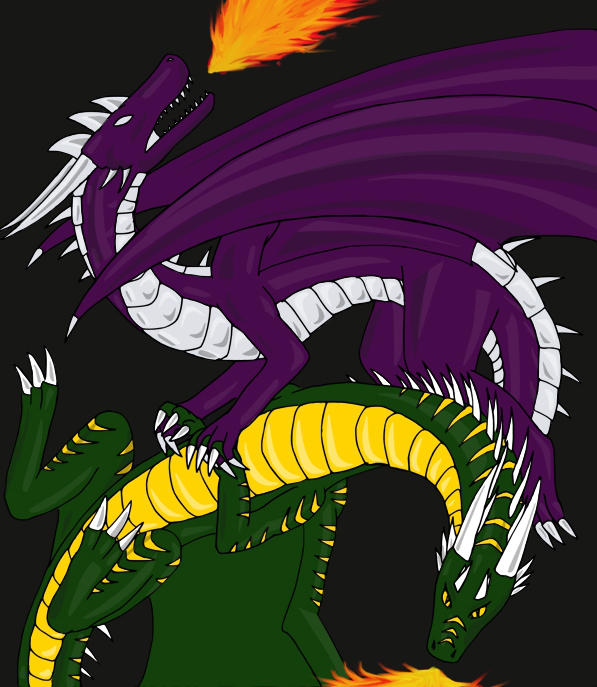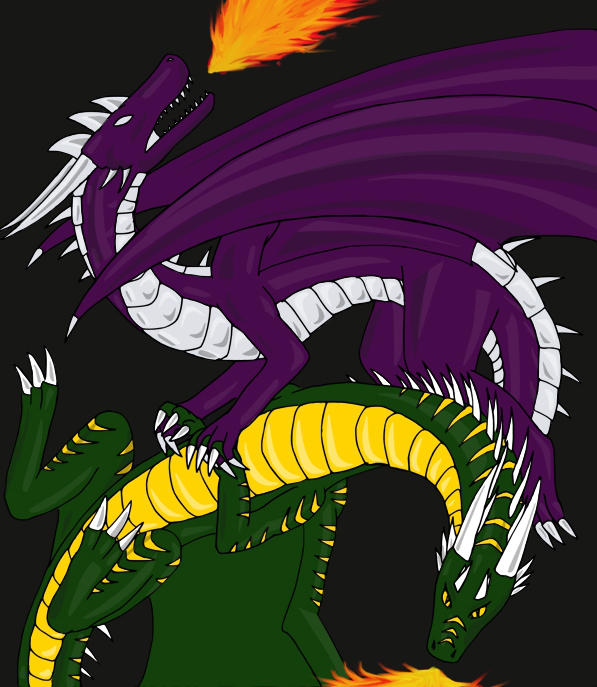 Watch
A collaboration with ->

It is my (violet-metal one) and his (green-gold) dragon character together, drawn for our Czech Dragon community (www.draci.info) project as a part of a huge collaboration (and probably never-ending) pic ->
[link]
I did the lineart and shading and Terenas did the base coloring. It was my first attempt to do something digital seriously

And as I have just a mouse to work with, I had quite a hard time and had to improvize a lot


nice dragon pic

Reply

Jakže se to říká? Kdo umí ten umí, kdo neumí ten čumí?

Smím se j enom zeptati jak dlouho to asi trvalo?

Reply

Nooo tezko rict, protoze na tom pracoval i Terenas. Takze celkove to asi zabralo vic casu, nez mi zabeze kreslit klasicky rucni obrazek. Na druhou stranu nudne casti byly mnohem rychlejsi a tak to bylo svym zpusobem zajimavejsi.
Jen jsem tedy zjistila, ze co se tyce digitalni tvorby, tak bez tabletu to fakt nejde - totiz vsechno, co je na tom obrazku nakreslene (teda krome ohne) je predkreslene rucne (obrysy) a naskenovane - a to vcetne plosek stinu, protoze ani ty mi nesly zadraka mysi udelat.
Reply

Reply