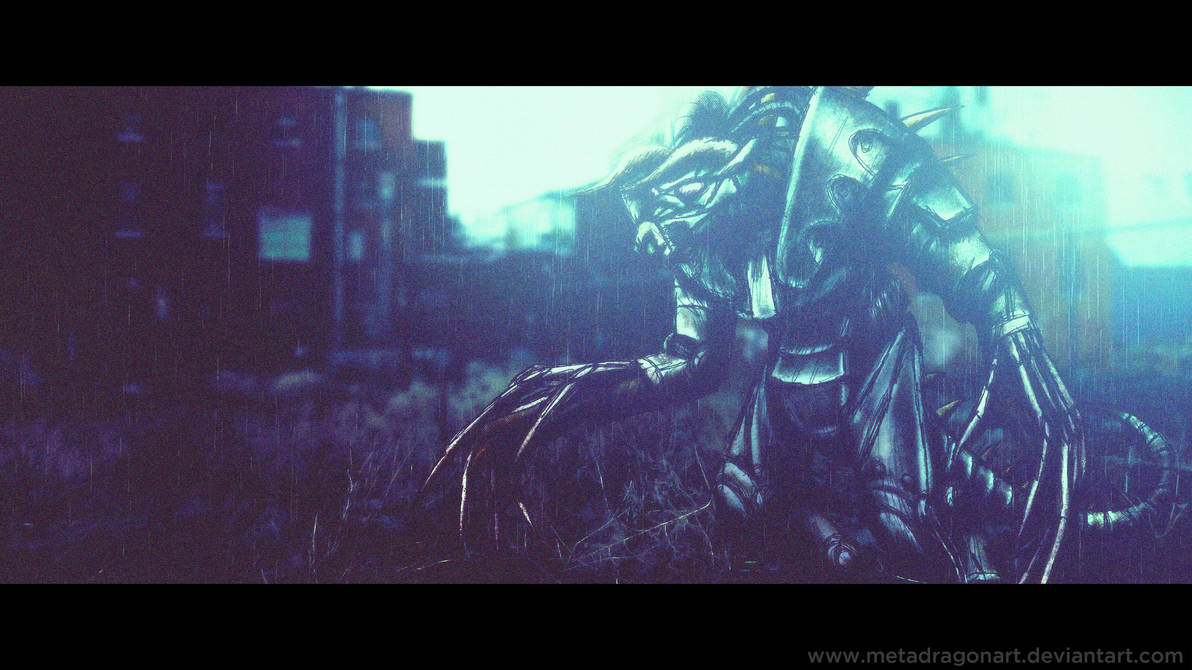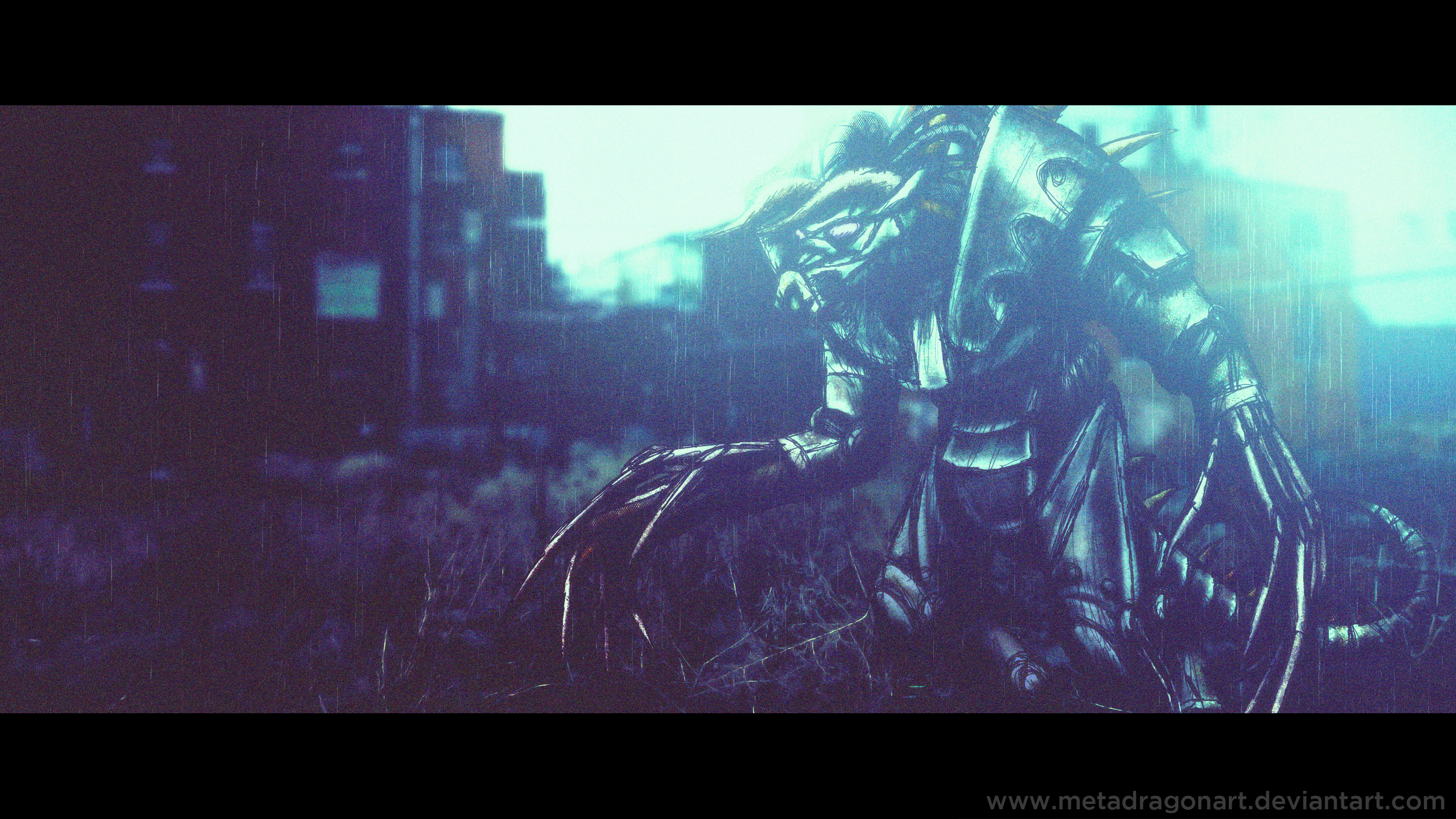 Watch
oh look, a giant walking tower of NOPE from fuck-that-shit-ville c:
so here we have a walking nightmare for every fallout fan ever: a deathclaw in power armor... ENCLAVE power armor o.o this was actually a commission for a guy (fantastic timing, might i add). for those wanting the full body version without all the filters and stuff on it, i'll upload a render of just the deathclaw later on, probably tomorrow

anyway, as for the colour pallet, i was inspired by all the ENB presets from fallout 3, and wanted to make it look like something similar to that c: anyway, hope you all like it, AND GET FUCKING HYPED FOR FALLOUT 4 OMFG!!!!!!!!!!!!
---------------------------
sketch:
render: coming soon
-----------------------------
resources used:
Metal seamless textures
Metal Rust Texture 22
Metal Rust Texture 21
Old building 3
additional resources from
www.daz3d.com/deviney
At first, it was a little tricky to see the character as he partially blends in with the background but I suppose that the intended effect was to view the creature from some sort of a visor or a camera.

The faded buildings in the background enhances the overall apocalyptic environment of Fallout 4 and the creature's armor does reflect the style of the Enclave faction.

What would really enhance this render would be the addition of a security hud, or something of the like. Perhaps a cracked screen as well to further immerse the viewer in a desolate world.
The Artist thought this was FAIR
5 out of 5 deviants thought this was fair.