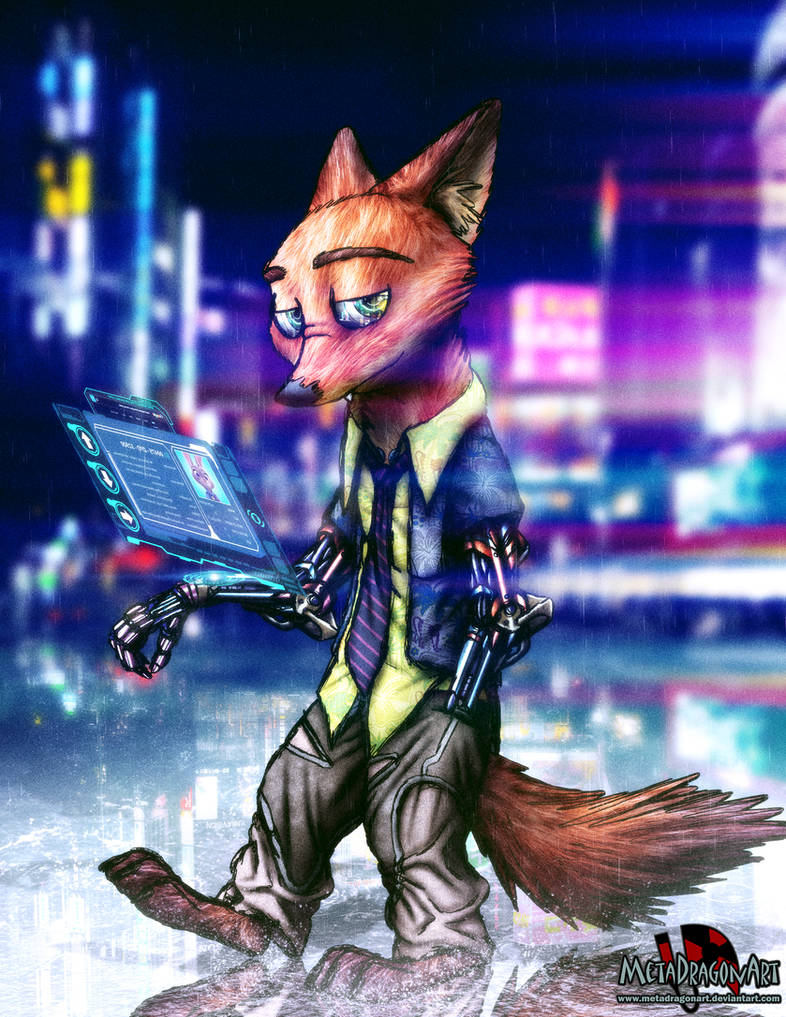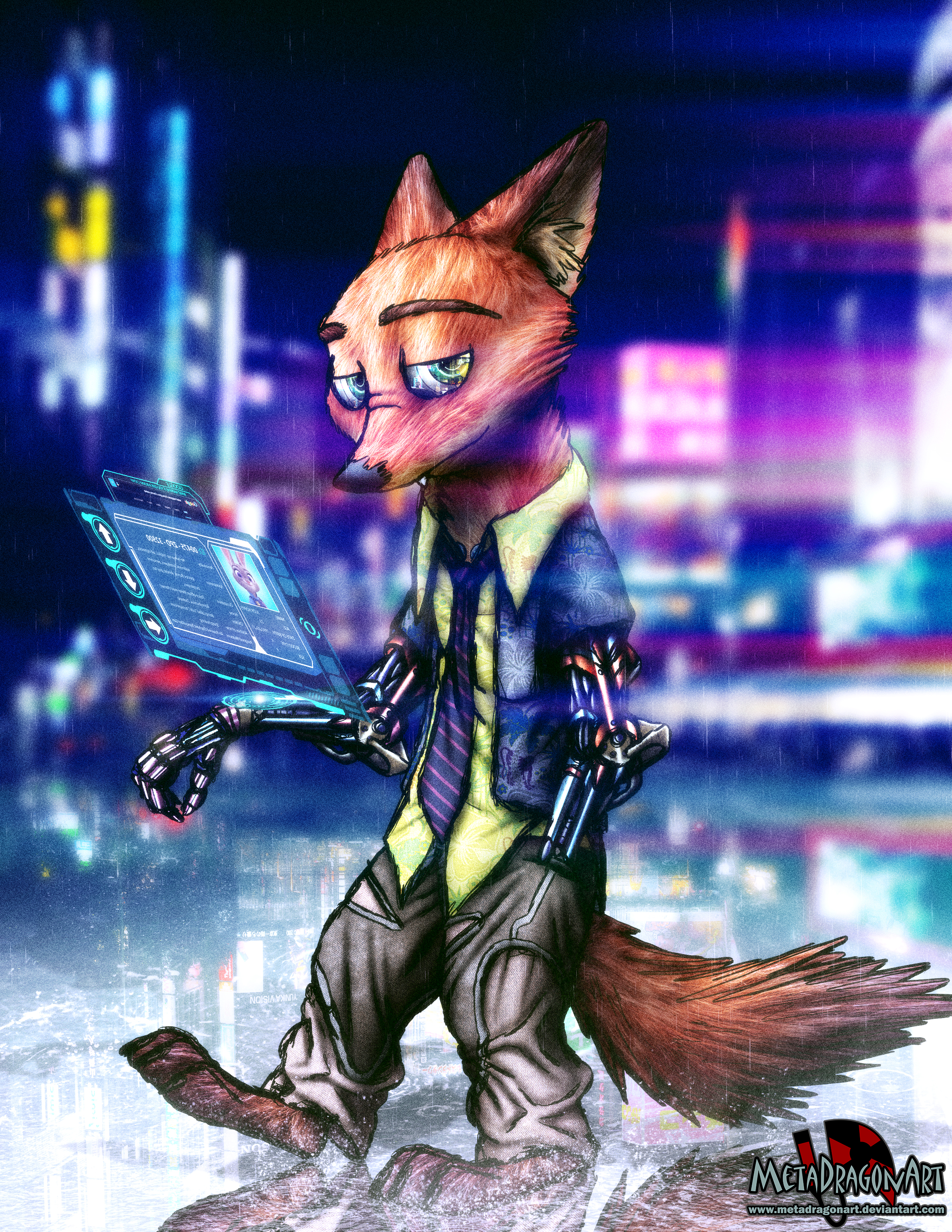 Watch
DID YOU GUYS SEE THE ZOOTOPIA TRAILER??? ITS SO AMAZING I AM SO HYPED FOR THE MOVIE!!

so here's nick wilde, from zootopia, as a cyberpunk

he's checking out hopps' files and info and stuff :3
anyway, here is the sketch
and render
and here is judy hopps

---------------------------------
resources used:
Metal seamless textures
Denim Texture Pack 2
Cloth Texture 01
Shag Faux Fur 1
additional resources from
www.daz3d.com/deviney
and
gumroad.com/jonasdero
I have to say this work of art is really cool and creative. I love the design and the background go great together. The lighting looks so natural and the details pull it together. It looks like it would be in a dark comic/novel at first i wasn't completely sure on robotic arms but in the end it made it have a very unique look and feel to the whole image. That is really all i have to say other than that i hope you make other amazing pieces of art like this.(P.s. for a moment i thought he only had one hand.)
The Artist thought this was FAIR
14 out of 14 deviants thought this was fair.