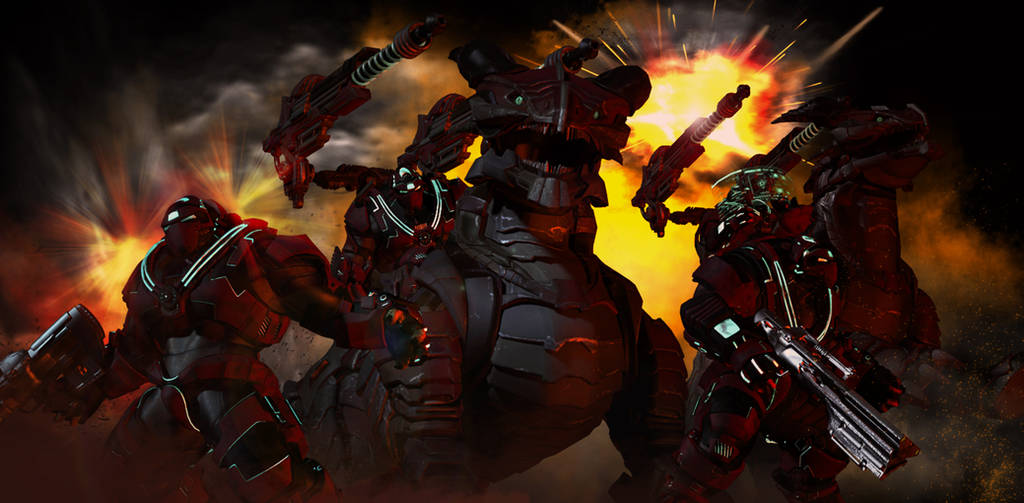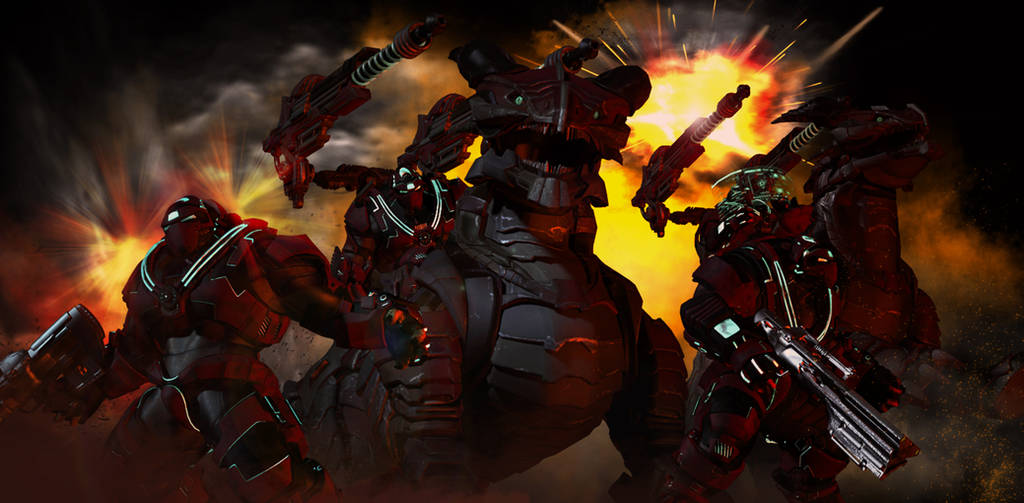 Watch
The DeOsco Brute have launched the first Volley of the War
Models Created in MAX & XSI
Textures in dDO
Rendered in Poser
Postwork done in Photoshop

This is a powerful piece that is perhaps unintentionally well composed for the season. While given the title it is nothing like the first impression I had when I saw it, and yet that first impression was of a very different kind of 4th of July celebration. The rockets are still red, yet they are not for show, still the explosion in the background, up on high reminds me of fireworks without taking away the impact of the drama of this scene. I probably am not explaining myself well, but it at the same time fits the intensity of a firefight, the sense of war is hell and yet it could be seen as a very powerful Independence day (the holiday not the movie) image.

Great use of colors and lighting. The use of red with black and darker colors well offsets the brightness of the explosions. Its beautiful work, I hope my comments didn't diminish the impact you intended. Its a powerful image.
Reply

Reply

So what ever happened to the Centurion M4 model ? still on QA ?
Reply

Reply

Yep the TRX-1080 Armor at DAZ
Reply

Reply