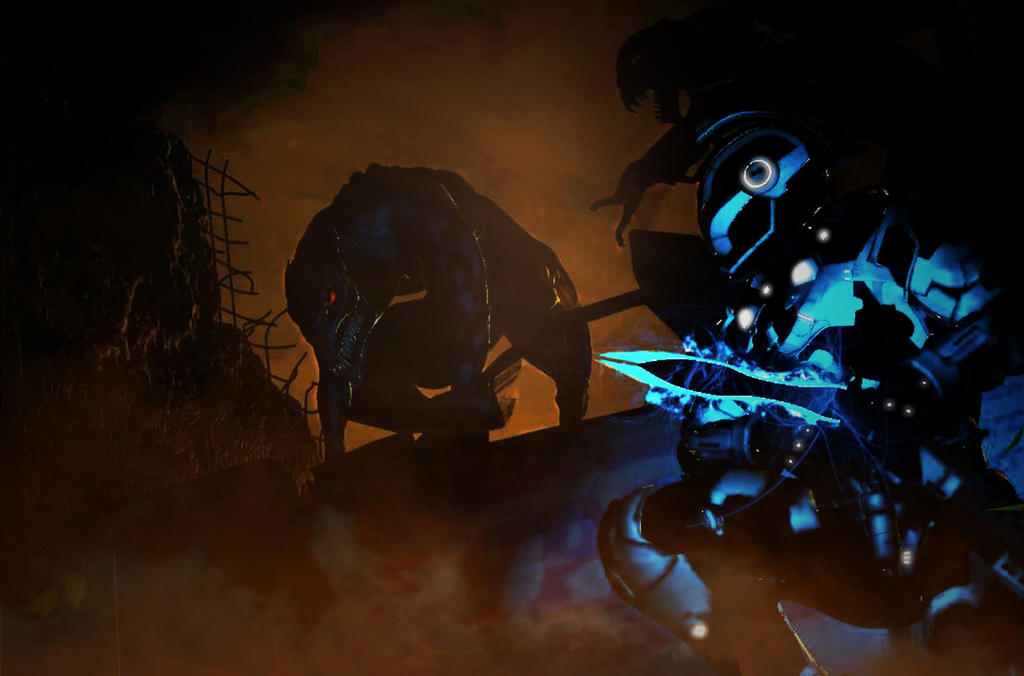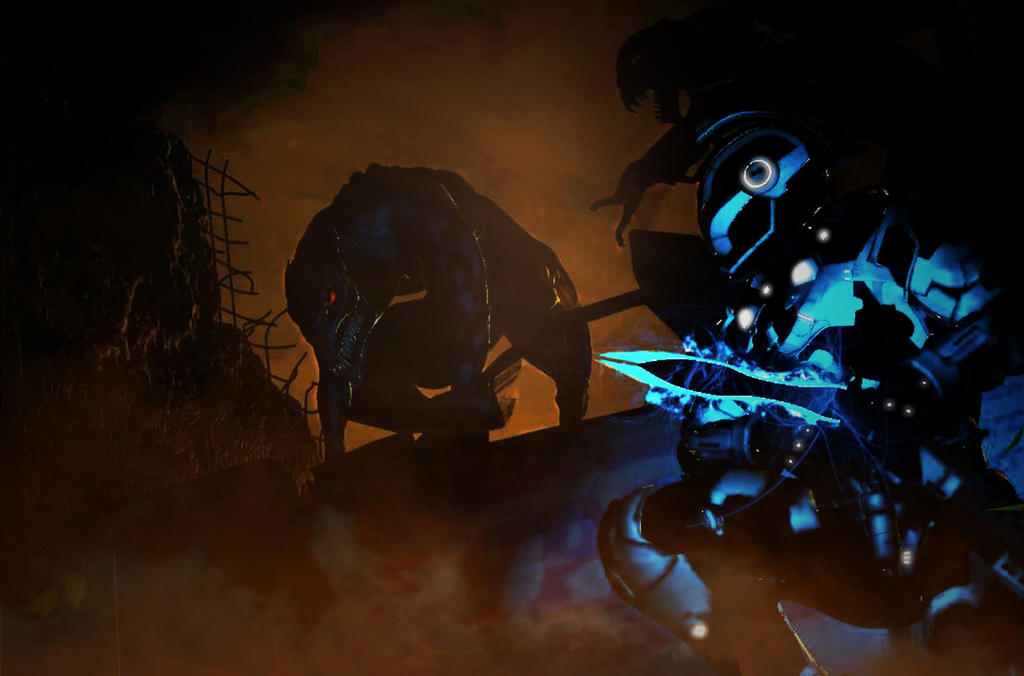 Watch
Now the Centurion knows why noone goes into the ruins - I made some subtle changes
Rendered in Poser Pro 2010 and Postwork done in Photoshop

Very nice atmospheric piece. Nice interplay of light from the Centurion's blades on the first creature coming around that corner there. I almost didn't see that second creature in all silhouette, but that makes it even more urgent and creepy - as if at first glance the Centurion is hunting, but look a little deeper and he is the hunted.
Reply

I am working on a graphic novel - the writing is not as easily done as the image
Reply

That must be a lot of work. I would love to see the end result, though. This is a fantastic picture.
Reply

I like the lighting here. It gives the impression that all was in perfect darkness and it only lit up with blue from the blade as this was the moment the Centurion was about to strike. The spill over of the light onto other objects is well done and it falls short of the intended target, who seems oblivious of the approaching attack. Good posing and positioning of both parties for this simply titled composition that is charged with tension of what is to come. Well done!
Reply