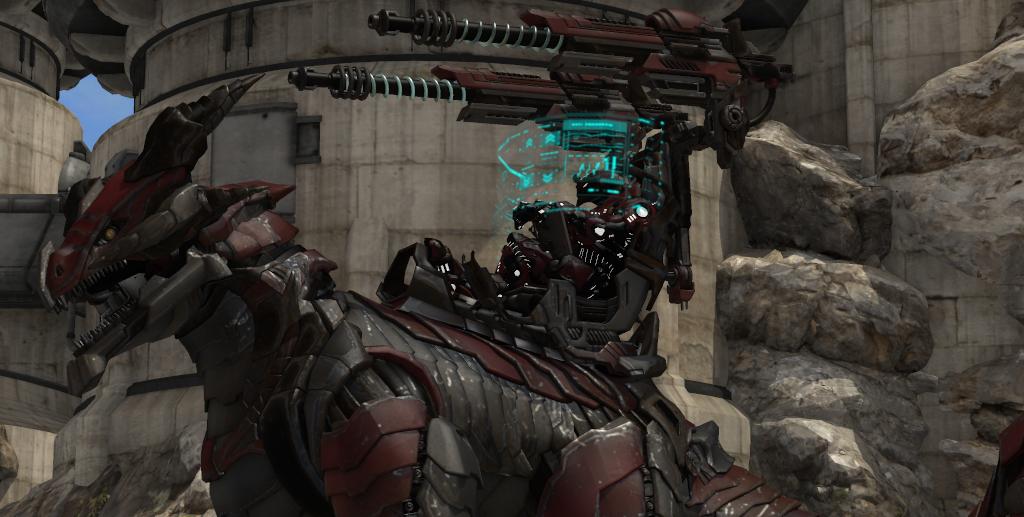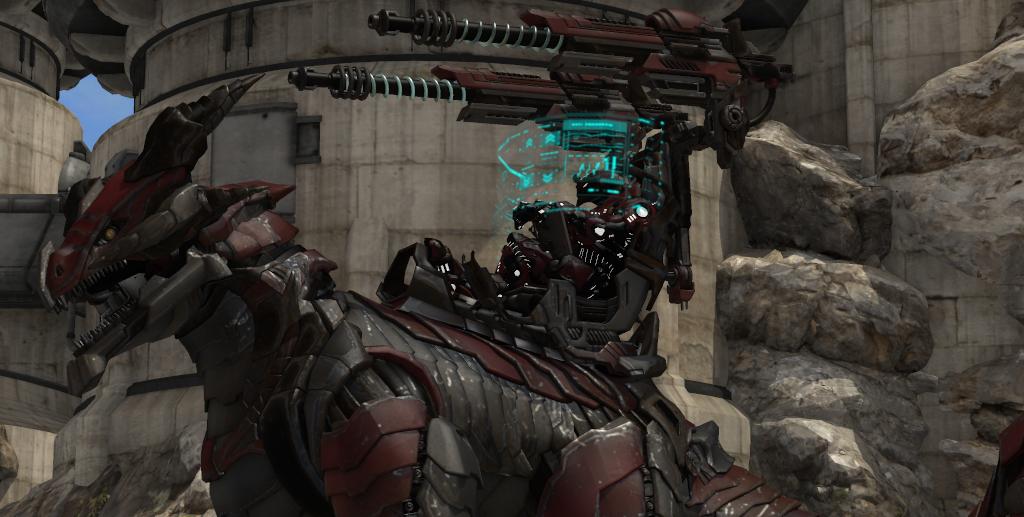 Watch
On this planet everything is in a wasteland. Rendered in Poser Pro 2010 no postwork.

Another great view with the semi-wrap around HUD more apparent in this view, as is the BEO in this lighter part of the day this appears to be. The cannons are better shown here, with their size not detracting or seemingly out of place with the scale of the dragon, yet still retaining the nomenclature of 'big guns'. Its also a nice balancing act that they seem just as menacing as the dragon itself. Not that I discount the BEO, whose image is not diminished by the dragon mech, but adds to it.
Reply

as a war steed for the BEO? Interesting.
Reply