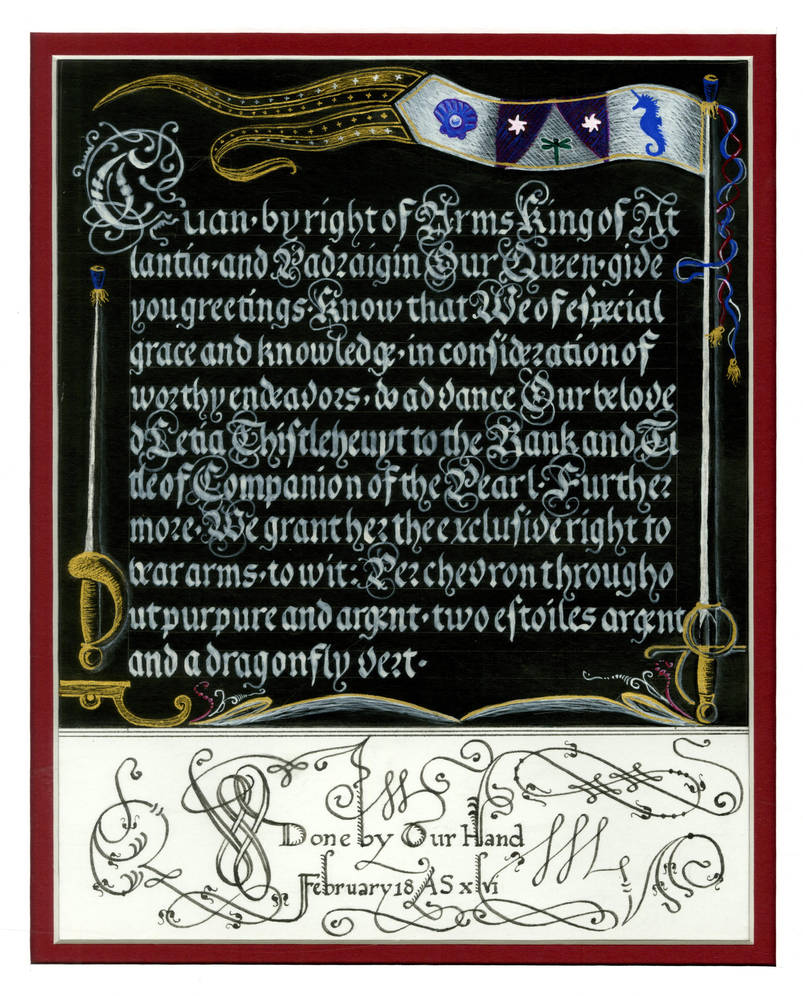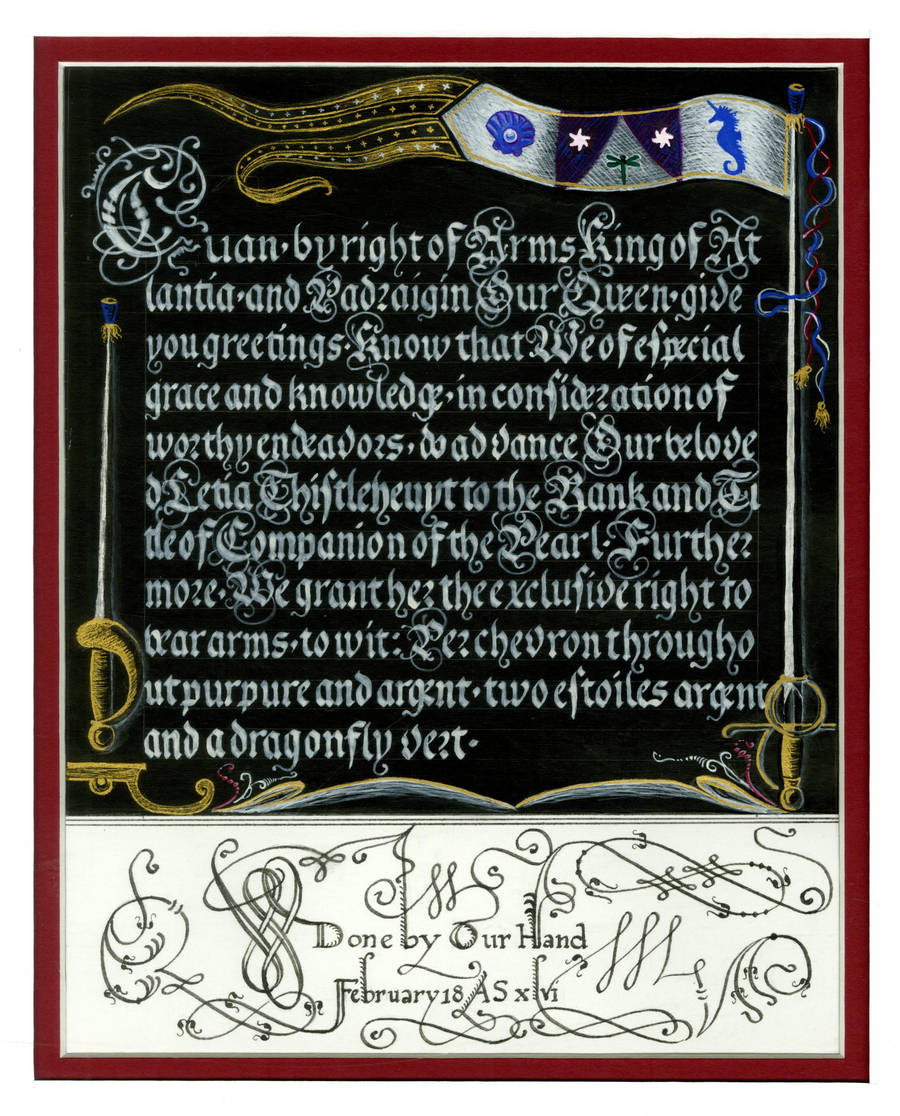 Watch
First off, let me say - calligraphy * crazy flourishings done by Mistress Aneira (my laurel), not me!
All I did was the border illuminations.

Is for mah apprenti sistah (Thing 1 WOO!!!). She made me the most purtiest pearl medallion, and I am useless apprenti who can only do one thing, paint, so I do that for her.
The gold paint is real shell gold. It was way harder than I thought it would be to do colorful cross-hatching in gouache on top of black acrylic paint. Le sigh. This scroll, it gave me a time. But I love the black and white thing halves thing, it is a skunk scroll!

Based on a combo of pages from the Mira calligraphiae monumenta (calligraphed in 1561-62, painted c. 1542-1601).

BEAUTIFUL! Super like because it's purty, and super like because it's for Letia!

We love the Letia.

Reply

Reply

I saw this posted on FB. Love it... the painting on black really makes it stand out.
Reply

Thankya... The crosshatching gave me quite a time though... I've never been particularly good at it. Need to take classes @_@
Reply

That is gorgeous!

I've seen black scrolls before, but I've never seen a combination of black and white scrolls before

Reply

Thank you! Yeah, this is the only one I've ever seen... well, there's a little bit in the Mary of Burgundy hours (I *think* that's the source)... where they have the calligraphy on black and a typical flower border on white, but it's a completely different look from this source. And it's only on one page! Strangeness. ^_^
Reply