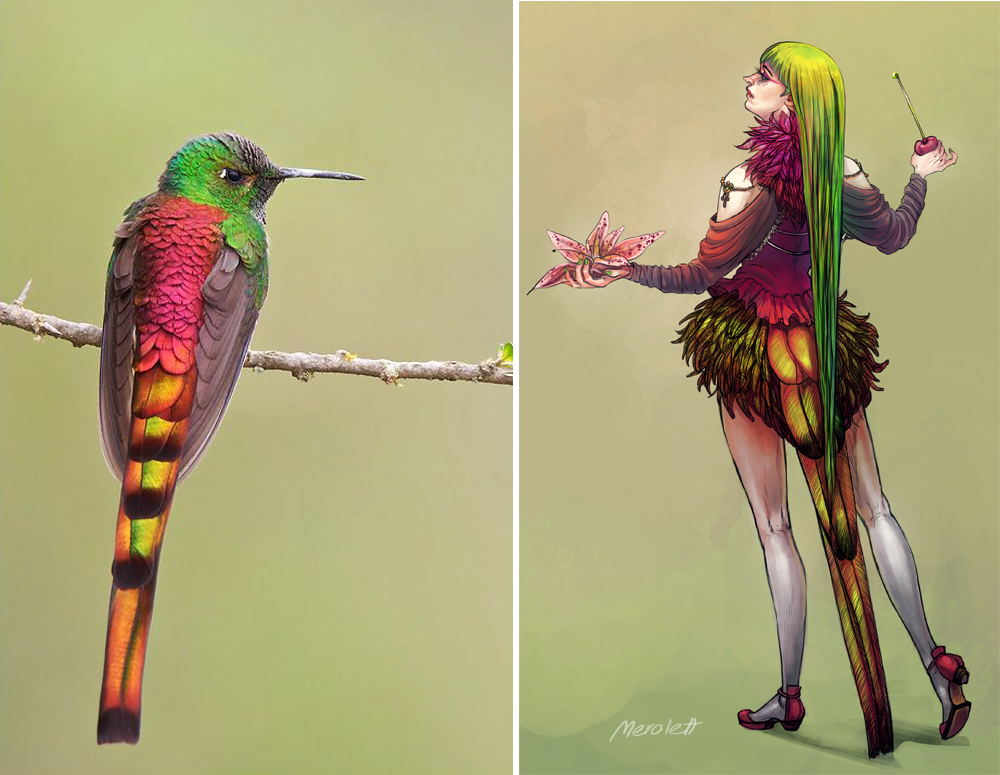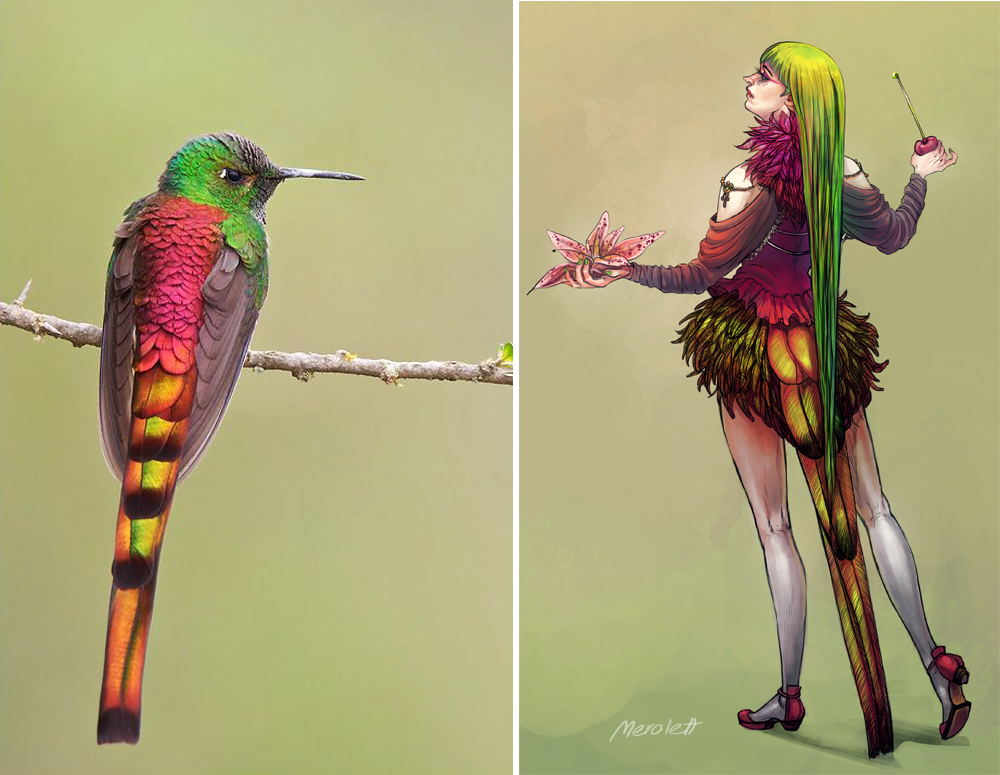 Watch
Who can resist those feathers?

The photo not belongs to me.

I really like this idea. Taking the plumage of beautiful birds and making a fashion design out of it. Lovely.
Reply

Beautiful. Just Beautiful. Hummingbirds are already so pretty, but this character really takes their beauty to the next level. Phenomenal work!
Reply

Gyönyörű színátmenetek és remek vonalmunka! A természetből a legjobb ihletet meríteni, jómagam is mindig oda fordulok vizuális témákért.


Reply