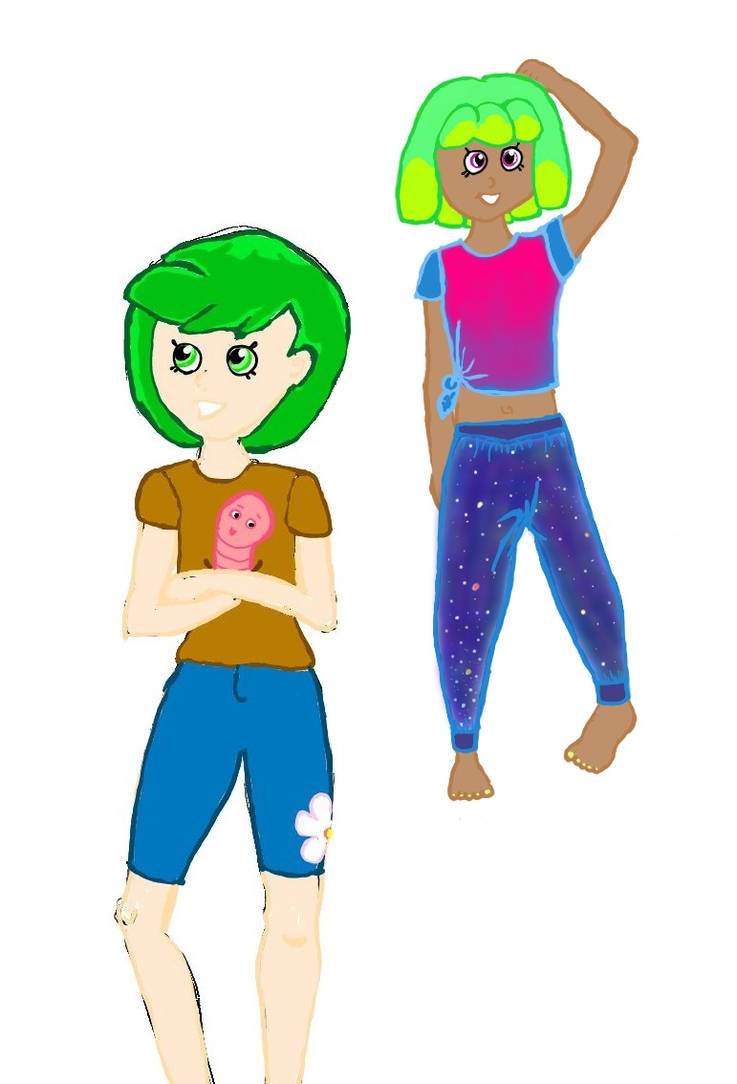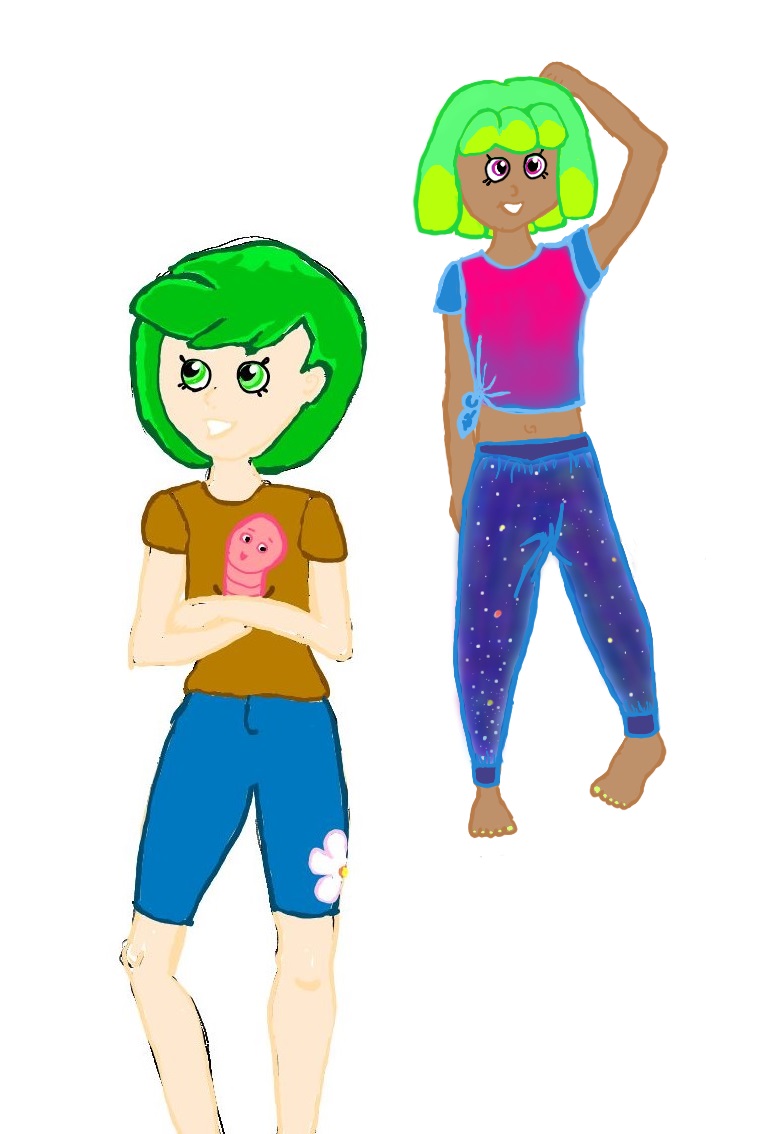 So I was feeling down today. So weird its like the "its good to be alive" got sucked out of me.
I wonder if our feelings translate in our art?

This is some fan art I did of Apple Blossom of the Shopkins Season 1 Fruit and Vegetables, decided she would be human.
I didnt think she would be overly girly and I wanted her to look like her target audience.

***Update 7/11***
I added Wobbles from the Party Food Collection of Season1
because its my sisters favorite and she asked me! <3
Wobbles' favorite hobby is hip hop dancing so I drew her in some casual tween hip hop clothes
(I really like galaxy print and ombre colouring)
***************

I'd like to know who your favorite is!?