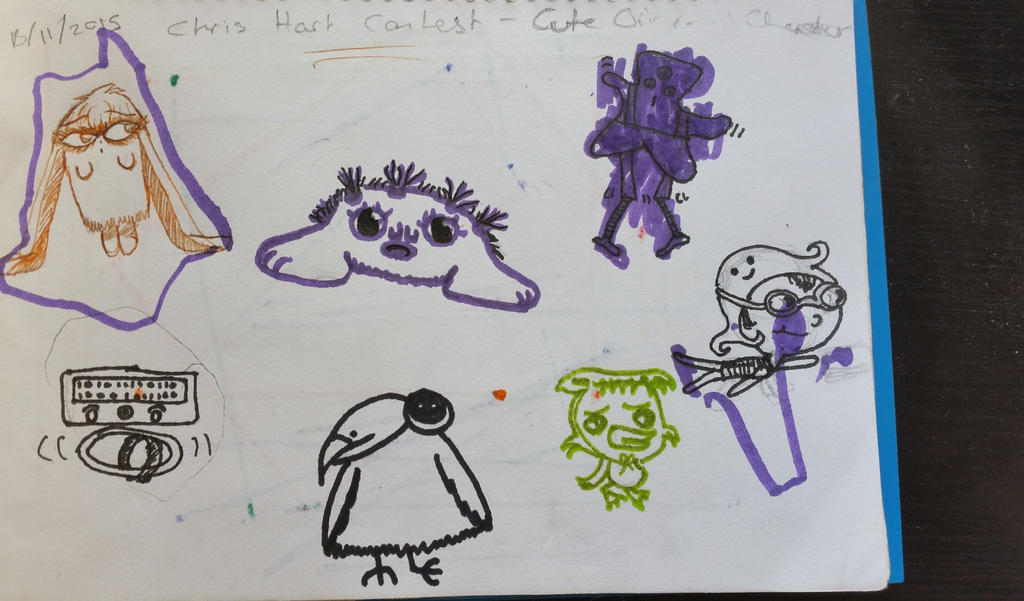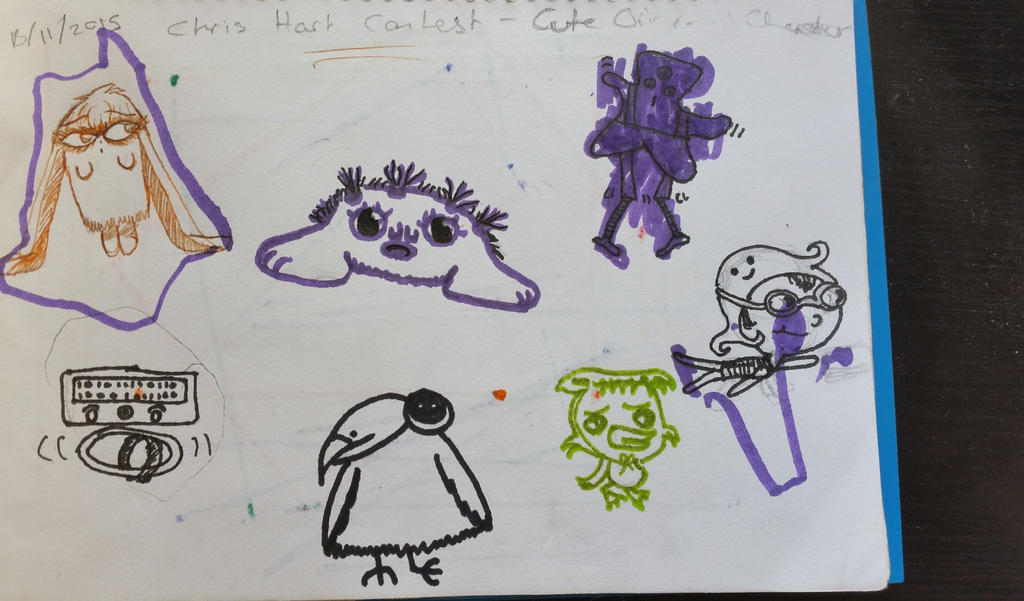 Watch
So these were all my ideas for cute characters for Chris Harts Contest. I went with the Bunny
Even my photo editor went wrong today... *sigh*
Cute Bunny, Cute Monster, Cute Starthing, Cute Binary, Cute Bird, Cute Duck, Cute Swimmer (with cute octopus cap)

My daughter got to it...hence the random purple.

I was going through your gallery, to find a good picture for alice, and my god I was so taken with that bunny. That bunny is a must, you need to use that, it's just way too amazing to pass it up!
Reply

Haha thanks. Guess I can give it a go, consistency isn't something I'm good at regards quality and keeping the look the same.
Though what would I do with it?
Reply

Well it looks pretty basic, so I don't think it needs to be super consistent. It could be just something small and personal that you use. It can be white, you could give it neon colours, you could do anything with it.

Besides, you don't have to keep it consistant, that's the best part about having your own characters and such, you can change them and it won't matter. Spirit (My main sona) has gone through like 3 major changes, 5 minor changes, and a name change.
Reply

Reply