~~~~~~~~~~~~~~~~~~~~~~PLEASE NOTE!~~~~~~~~~~~~~~~~~~~~~~~~~
I do not rp on DA, If you want to rp and you have an account with them come and find me either on FeralHeart or LastMoon. Please do not ask me to make an exception because I will not, I find it very awkward doing it on here where proper rp interaction is limited.
Thank you~
* OPEN *
o Commissions
o Art Trades [ T&C's, will be discussed ]
o Collaborations [ T&C's, will be discussed ]
* CLOSED *
o Requests [no begging please]
o Free Adopts
Youtube Channel -
www.youtube.com/channel/UCyOfD…
If you'd also like to help support my partner's channel That would mean a lot as well -
www.youtube.com/channel/UCi0aj…
[Also known as

]
Partner -







DA sisters -




Inspirations/ Amazing Artists:





















People I know in real life:




[or I talk to them a lot on Discord and such xDD]
Get a FREE visitor map for your site!
Hello! And welcome to my page. I hope you like what I draw and enjoy it as well. Im a nerdy animal lover from England who loves to draw, voice act, sing [badly x'D] and interact with animals/wildlife. Disney and animation is my life, a different world where anything you can imagine comes alive in reality.
I could say im a varied artist, not an expert but I hope to achieve a better style in the next few years. Disney based, mystic or anything animal related is my preference, however discreet anthro and human occasionally pops up here and there. Traditional artwork and maybe random photos could be added at some point.
I am always open to a chat about anything you may have on your mind, just don't hesitate to ask me


Just to add, my username was inspired by two beloved pets, Rest In Peace my darling Midnight and precious Merlyn. Miss you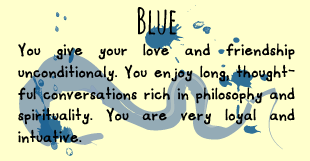 What color are you?</center>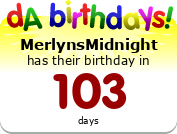 What Is Your Bending-Element?
Hosted By theOtaku.com:
Anime
www.theotaku.com/guru_results/…
Which Warrior Clan Would You Be In?
Hosted By theOtaku.com:
Anime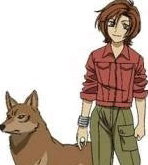 Which Wolf's Rain Wolf are you?
Hosted By theOtaku.com:
Anime
What Is Your Anime Eye Color?
Hosted By theOtaku.com:
Anime