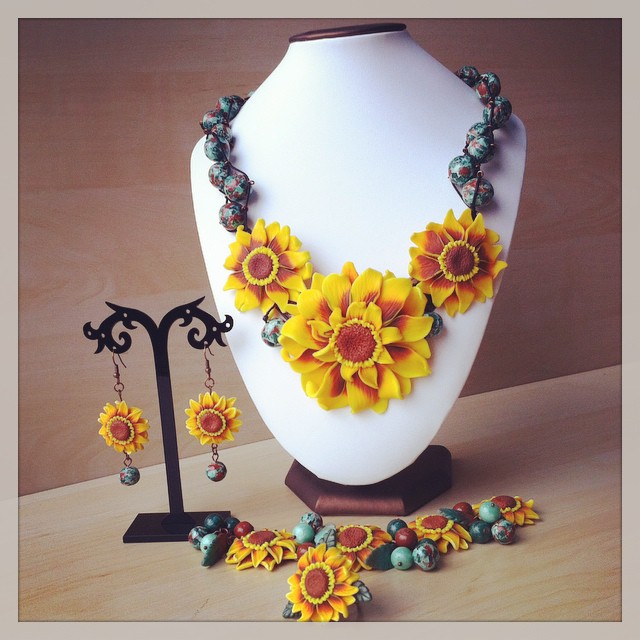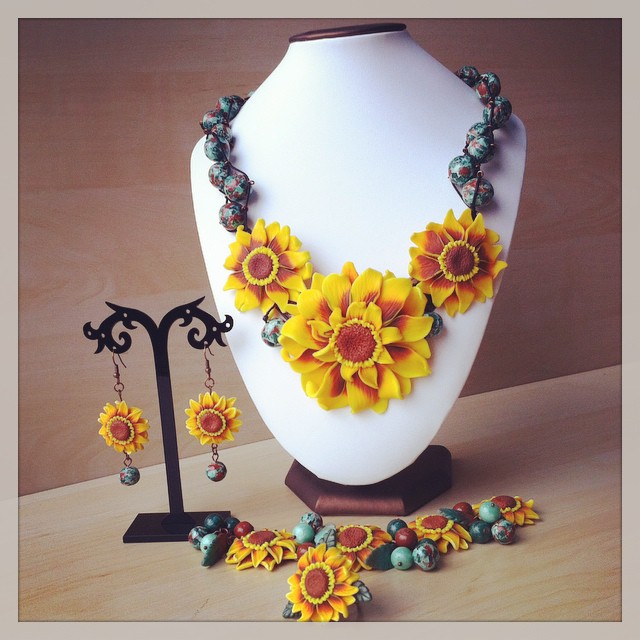 Watch
Sunflower set

The most complete set! Yes! Sunflower everywhere!!!
On your ears, on your neck, on your ..... oh my goddess! I've forgot the hair! SUNFLOWER EVERYWHERE!
If you want, you can find more on my instagram
instagram.com/merlyn_wooden/
Thanks for your attention!
--
Technique: polymer clay Fimo, Cernit, and Sculpey + my littles hands

Iphone and Instagram filter.
©All rights reserved.
My work may not be copied,reproduced, edited, published, transmitted ain any way without my written consent.