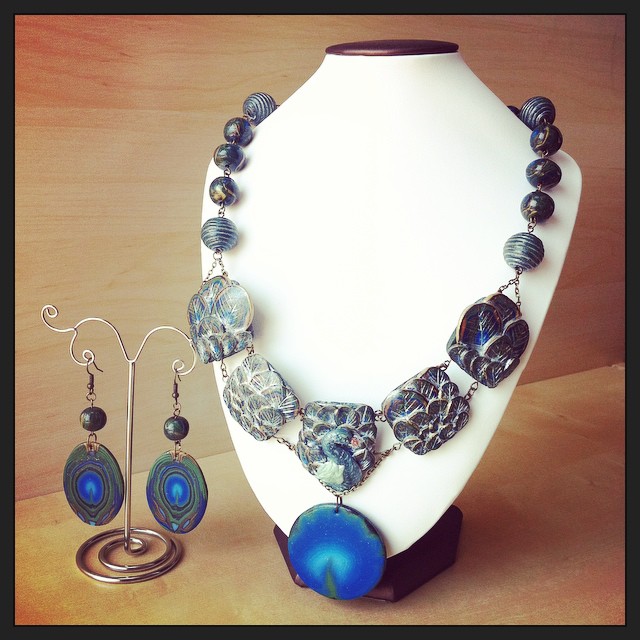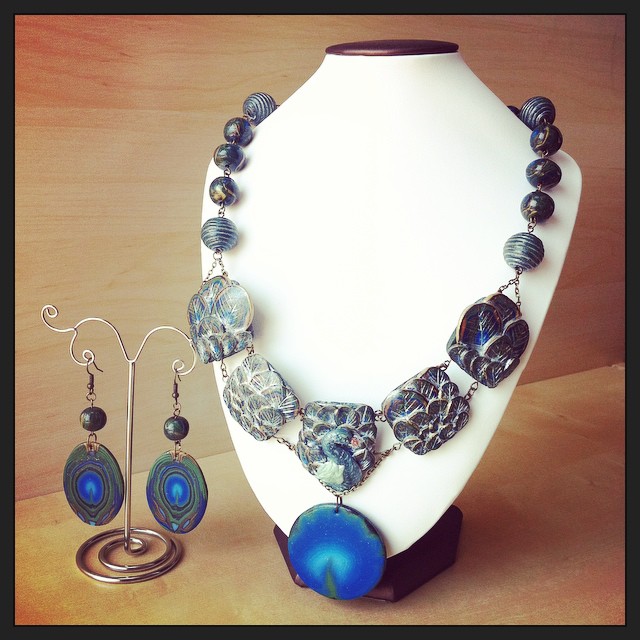 Watch
Paon style set
Be ready everyone! We go rectifie my inactivity with some stuff! Lot of stuff! I'm gonna flood your screen! Ready ... Steady ... GO!
We start with this Paon (Peacock in french) set! Necklace and earring.
Why Paon "style"? Because is above all an inspiration , not really an imitation of nature!
If you want, you can find more on my instagram instagram.com/merlyn_wooden/
Thanks for your attention!
--
Technique: polymer clay Fimo, Cernit, and Sculpey + my littles hands

Iphone and Instagram filter.
©All rights reserved.
My work may not be copied,reproduced, edited, published, transmitted ain any way without my written consent.