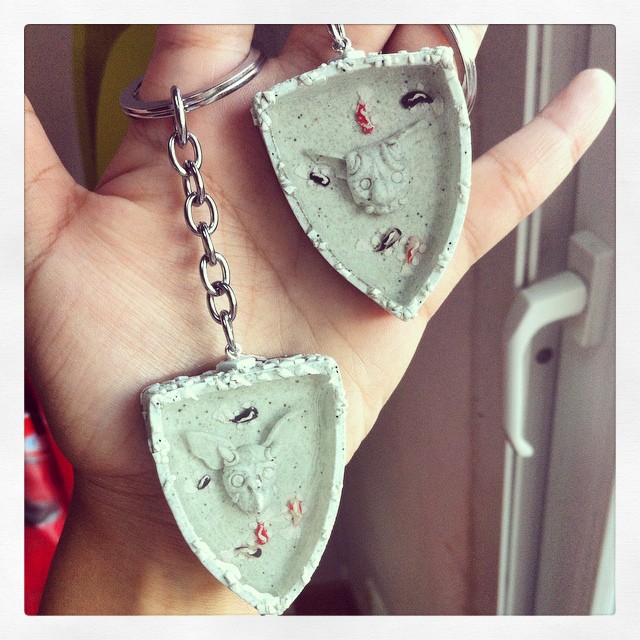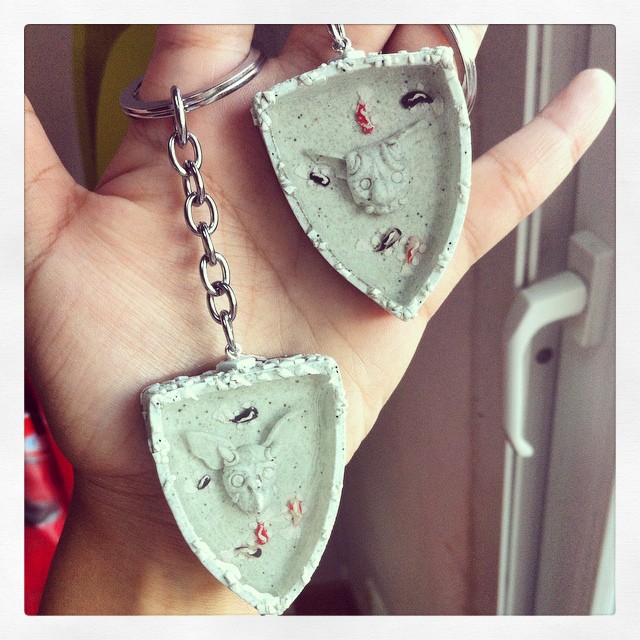 Watch

Gargoyles Heads


Have you ever imagined Paris under water? Strange idea hu! .... WHO SAYS THAT???

Huum Well! Doing "Notre Dame" on key ring was too hellish so, I just opt for a sober, gargoyle head.
A sober gargoyle head with soooo tiny fishes and resin for the water! At the beginning, I wanted add more details like foam or stone under water with aquatic plants but finally I think is better with refine style.

But maybe, another time, I'll try to created a piece with more détail, just for fun.




I hope you like it!




If you want, you can find more on my instagram instagram.com/merlyn_wooden/
Thanks for your attention!
--
Technique: polymer clay sculpey, Fimo, Cernit, my littles hands.

Iphone and Instagram filter.
©All rights reserved.
My work may not be copied,reproduced, edited, published, transmitted ain any way without my written consent.