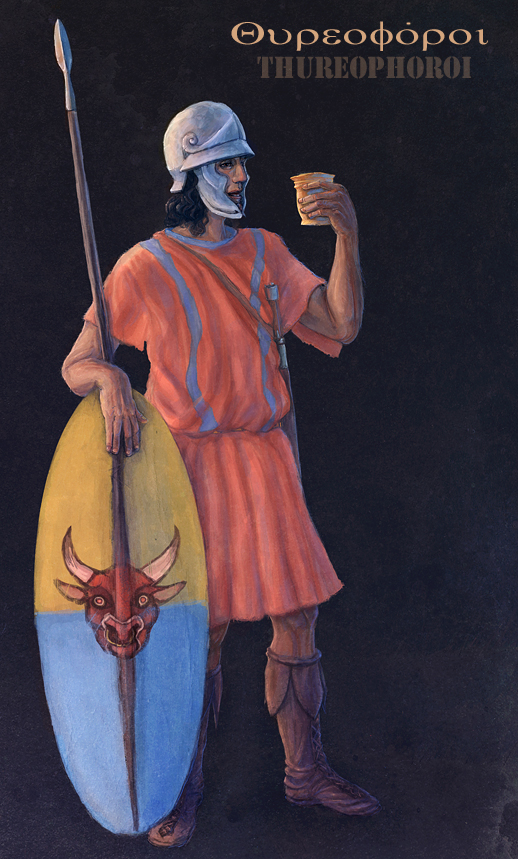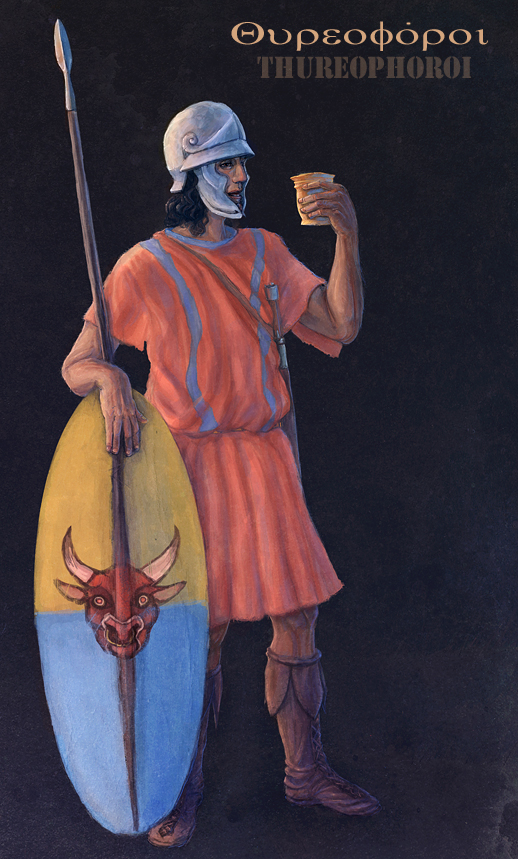 Watch
First of three thureophoroi for an EB II artwork. I won't be able to finish the other two for a while so I'm posting this one now. (it's because of those damned exams

) If you don't have a clue who he might be, wikipedia is your friend:
[link]
Sketch was in pencil and the rest is all digital, it took about 7 hours.
edit: I realized I upped an unfinished version here

reuploaded the final one + added some additional contrast/color correction.

Reply

looks like advertisement, like he's selling the drink, lol
Reply

I thought that is the copper cups used by Hellenistic military personnels throughout Alexander's conquests...

Anyhow, faved. History, especially of the Antiquities, needs that much more love, don't you agree?
Reply

i completely agree, i prefer the time of the Greeks.

history is definitely important and interesting. im also a sucker for antiques, but not any antique, it has to fit my personality.
Reply

"wikipedia is your friend" - it should be written with golden letters in my school

Our fav source of information

Reply

it's not omnipotent and it's definitely not always right as a source about ancient warfare. But it's useful.

Reply

It's quick and not so heavy like encyclopaedias. In fact we use them only when we must weigh down home-made wafers

Reply

I use my human anatomy book for pressing down sheets of paper in the scanner (the lid broke off). Yep, heavy books have their uses..
Reply

All, right, in my EX-school

Reply

Really great. The cloth-effects on his shirt-thingie are really good.

Only thing I'm not so keen on is the head, seems too small. Although as always, this might just be from my perspective.
Reply

remember, head is 1/8 of the body's height

for a man. I think it's acceptable..
And I've spent a lot of time on that tunic

Reply

je u tebe videt hroznej pokrok

Reply