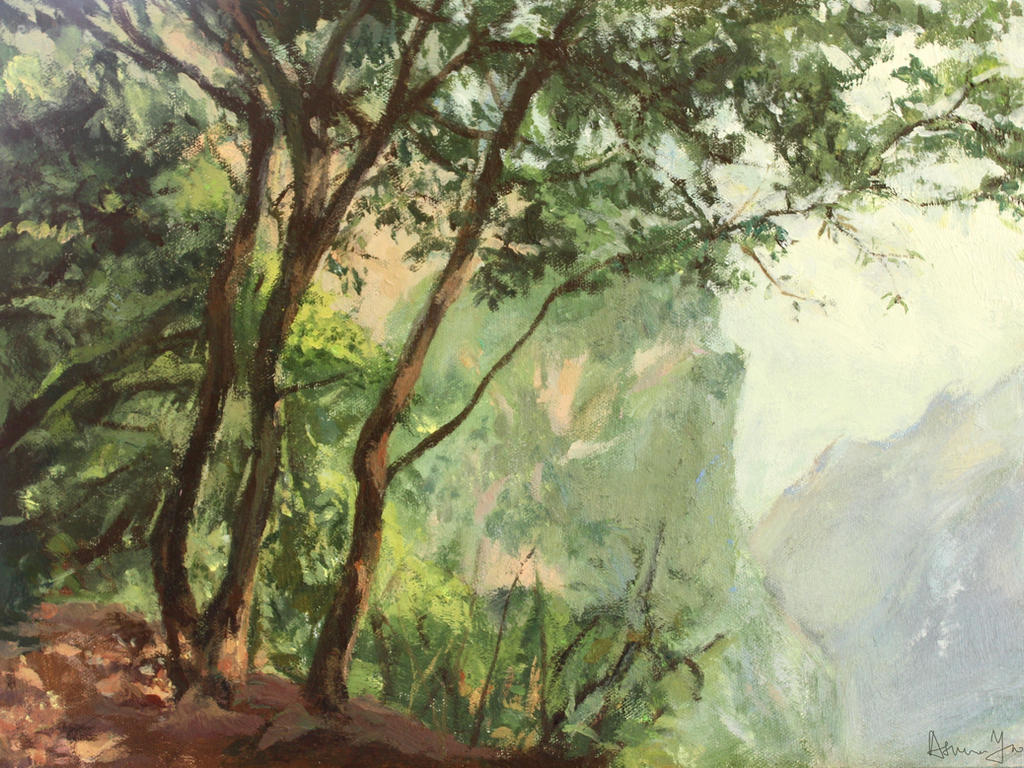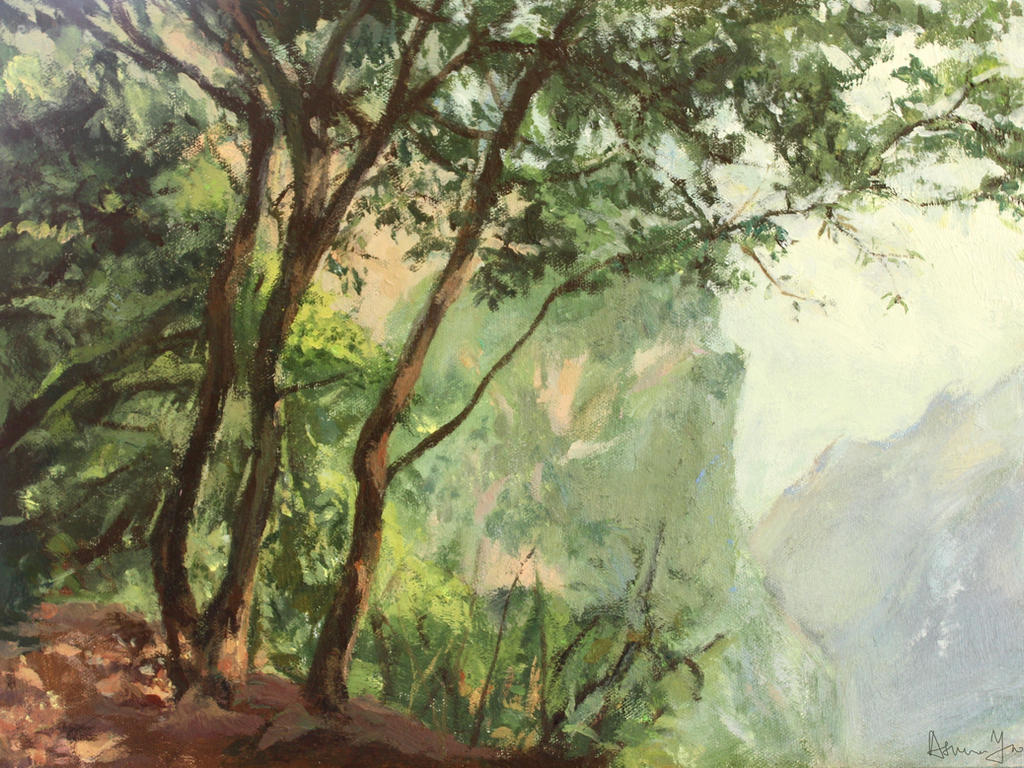 Watch
While I was in China this July, I had the privilege of spending 4 days painting with an art teacher who taught me a lot about "轮廓," - outline, as well as shape and color-mixing, in my work. We chose to paint a photo I took last year, when I visited my father's hometown, Changyang, a small countryside village in the mountains of Hubei province. I met my father's family for the first time since I was 3 and spent a week without wifi, staying near nature, eating lots of potatoes, and realizing how bad my Chinese was.

omg wow this is absolutely gorgeous!! it looks super realistic and the texture of
the paint adds a lot to the piece. I love how you painted the tree's leaves and mountains too!
honestly, everything about this is beautiful like the colors and lighting. Great job!! I can't wait to see more of your art!!!~ <333
Reply

Oh my gosh thank you so much!! I'm so happy to read your comment!
I definitely wanted the painterly texture while doing this and I'm so glad that got across and that you appreciate all the little things like the color and light ahhh > // < Sorry this reply is a little late but thank you again!!
Reply

It's... It looks so realistic! *0* Wonderful!
Reply

Reply

Reply

nice work!! XD
and that's a nice experience! fresh air, good fresh food, and no distractions.

Reply

Reply

This is beautiful and absolutely stunning! I'm so impressed with the realism, but it still holds a sketchy feel to it and I love it!

Reply

Oh my gosh thank you!! I was going for a sketchy, painterly feel that still captures the essence of the scenery and I'm so glad you got that feeling from looking at it!
Reply

Reply