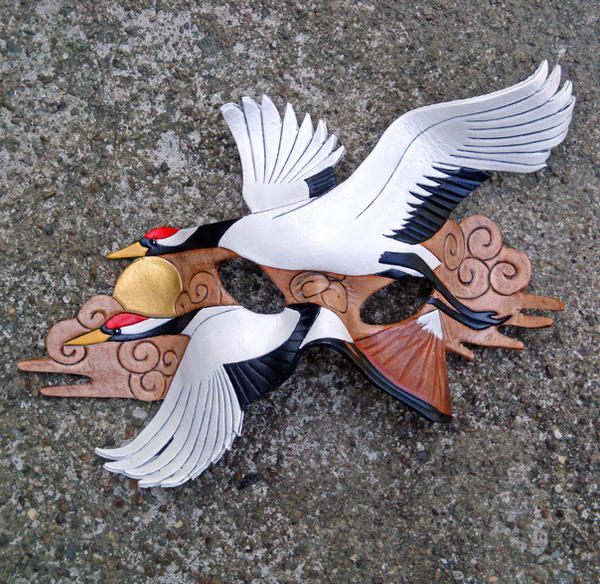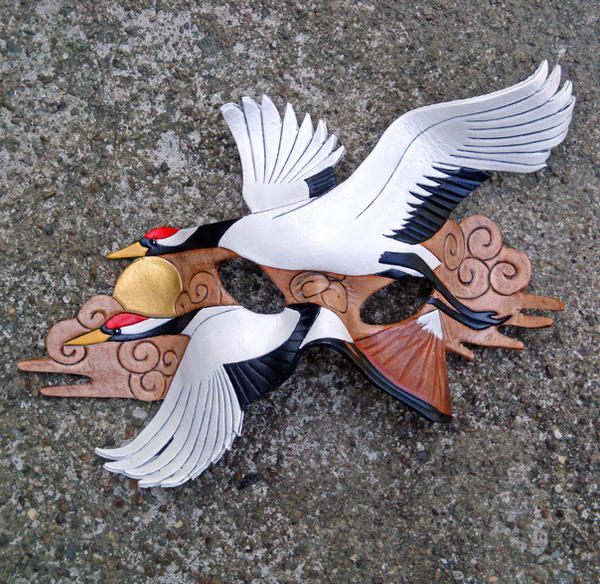 "Tsuru" means "crane" in Japanese.
This mask was made as a very special gift. I was thinking about healing when I made it. It is very much inspired by Ukiyo-e art...popular woodcut prints of the 16th through 19th century, commonly seen in Japan. That's why I chose to do tea-stained clouds.
Like all my masks, this mask is carved out of 8oz leather, three times the thickness of most Venetian-style leather masks. This allows me to carve the leather deeply, but requires me to shape the entire sculpture by hand with no use of molds or armatures.
I painted it with a variety of acrylic stains that are both waterproof and colorfast. I like to mix my own colors. I also do not use an airbrush...that's all done by hand.
Many of these pieces are available for sale on my Etsy site;
[link]