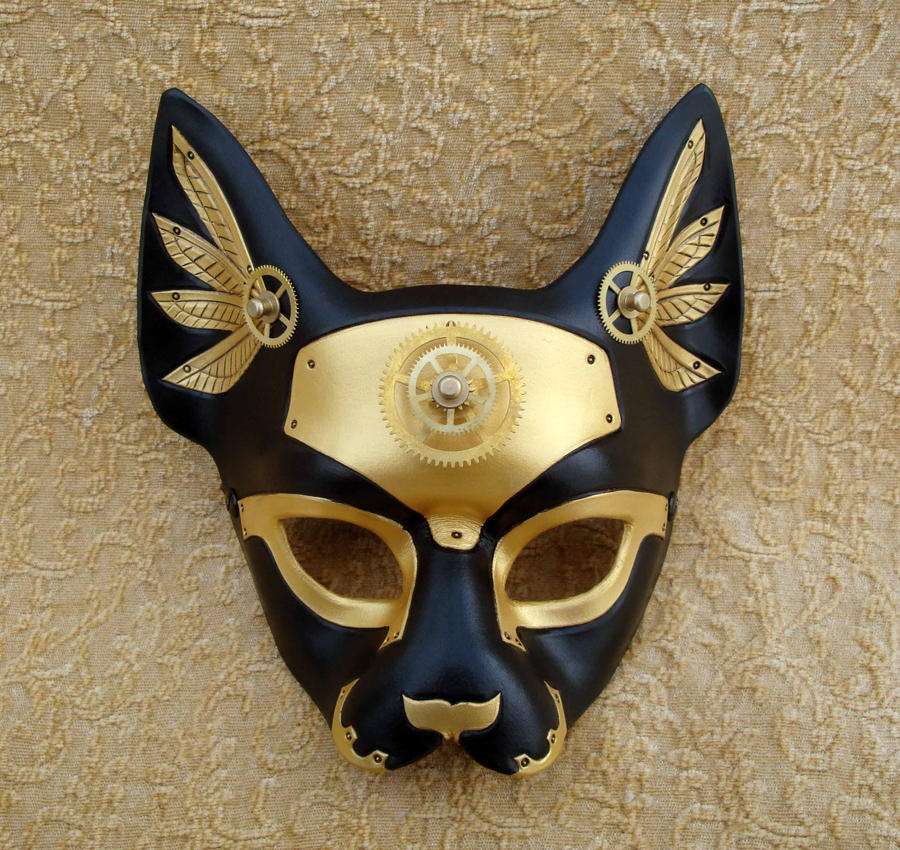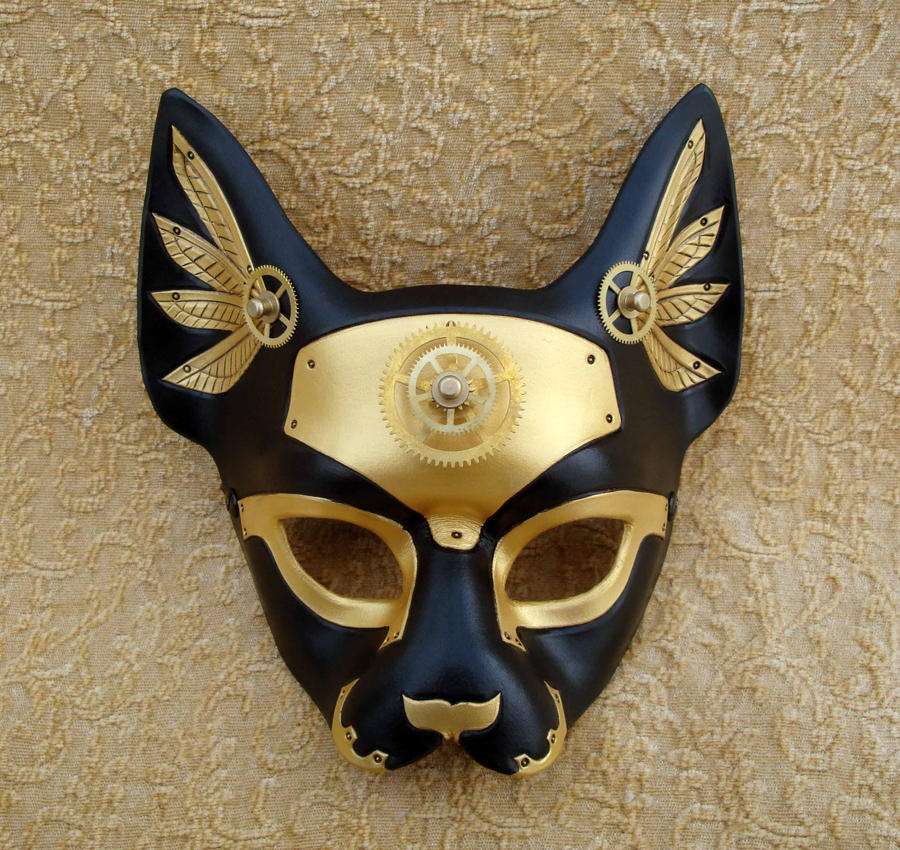 Watch
A companion to my "Industrial Anubis", this is Bast. Egyptian cat goddess of dancing, music and fertility. One assumes ~this~ version of Bast would love to dance to industrial music (or at least techno!)

The mask is made from one piece of 8oz leather, hand carved & shaped without molds or forms, then dyed & painted with colorfast acrylics in bright gold and black. Then I augmented and decorated it with real brass clock parts, securely bolted and cemented to the piece.
Signed, dated, numbered original; this is "Industrial Bast, Version #1" , available only at my Etsy shop, here:
[link]
The owner of this deviation has disabled comments.