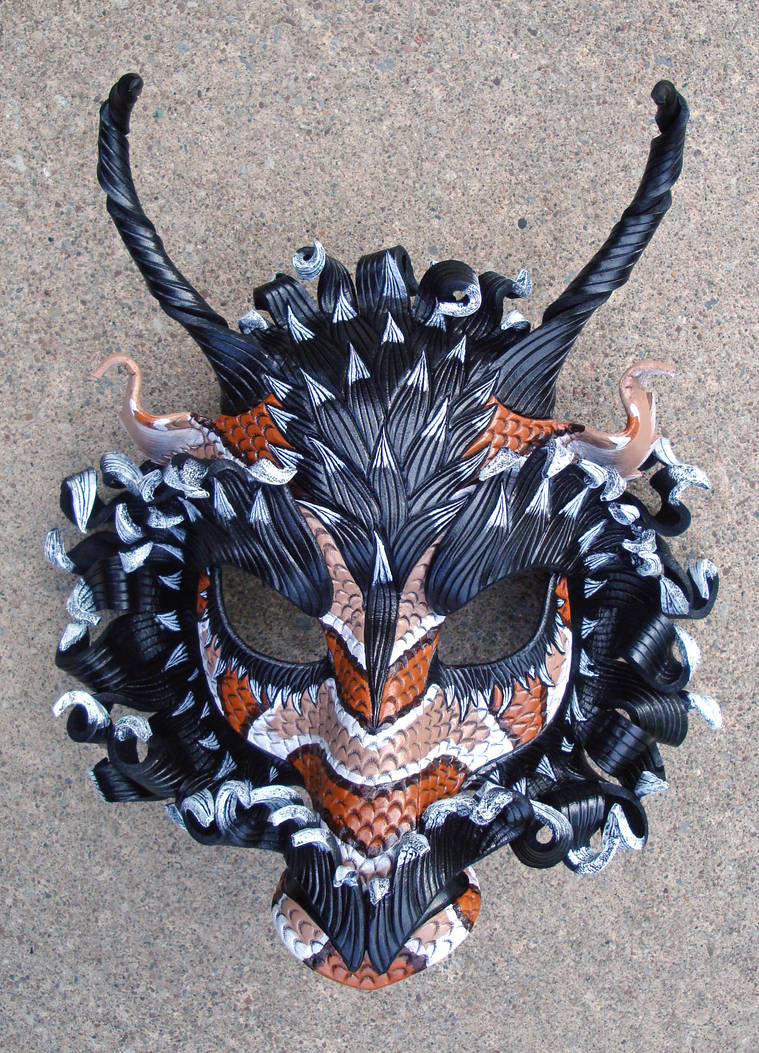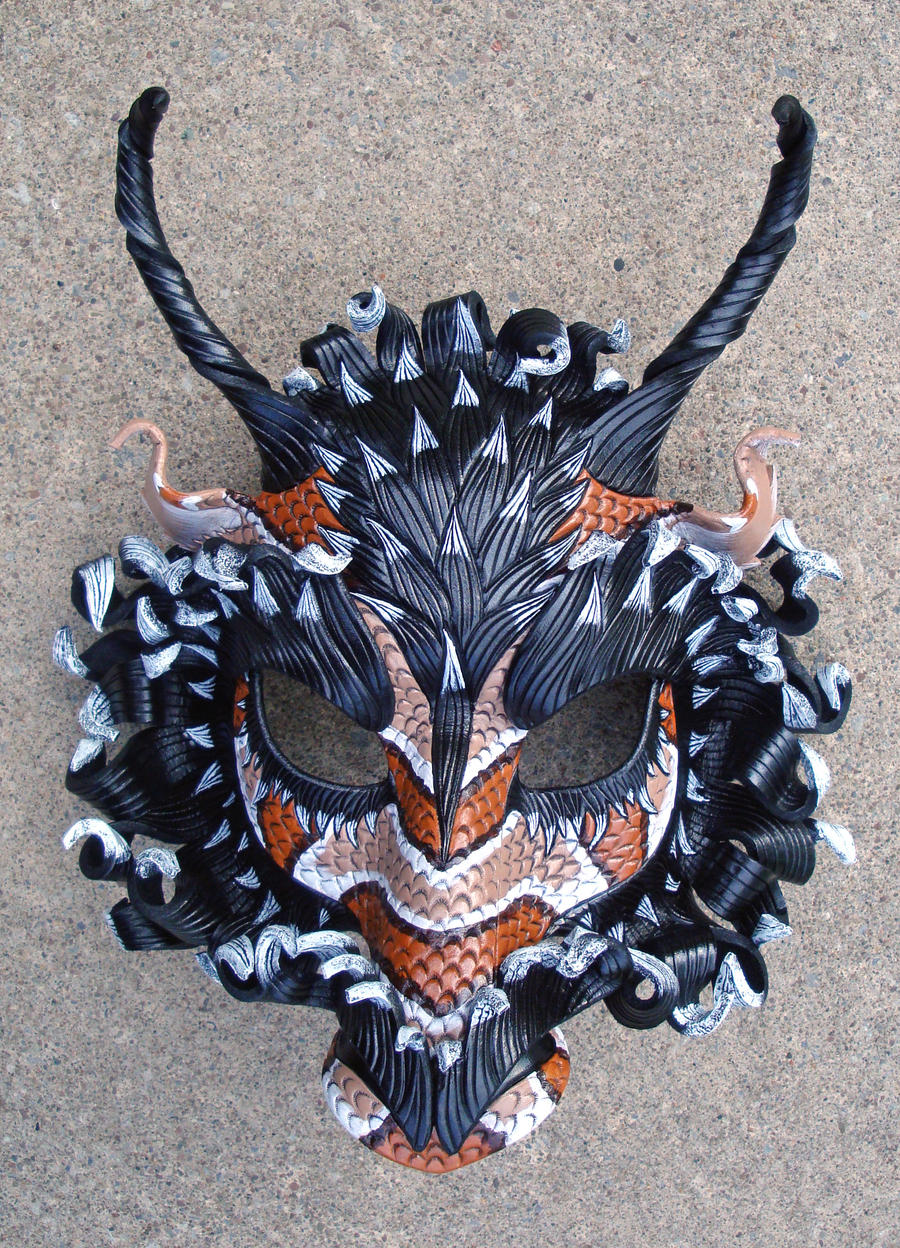 Watch
This is the newest version of my "Great Dragon" mask design; done with a realistic snake pattern on the scales.
The mask is carved out of several pieces of 8oz leather, three times the thickness of most Venetian-style leather masks. This allows me to carve the leather deeply, but requires me to shape the entire sculpture by hand with no use of molds or armatures.
It is painted with colorfast Liquitex acrylics by hand in black, white, and varying shades of brown. I researched snake patterns and used a modified version of a juvenile rat snake for inspiration. The entire mask is then sealed with an acrylic clear coat for durability. This is designed to be a sturdy, wearable piece of art.
The Great Dragon comes with a leather tab for hanging and black organza ribbons for wearing. This is a signed, dated, numbered original; "Great Serpentine Dragon #1", available right now in my Etsy shop:
[link]
Daily Deviation
Given 2010-10-02
This daily deviation is featured as part of
leatherwork week
to raise awareness of this amazing craft.
Great Serpentine Dragon Mask
by *
merimask
is just one of the many amazing works in this artist's gallery. The unique style and elaborate details make each of the masks in *
merimask
's gallery really stand out. (
Featured by MyntKat
)