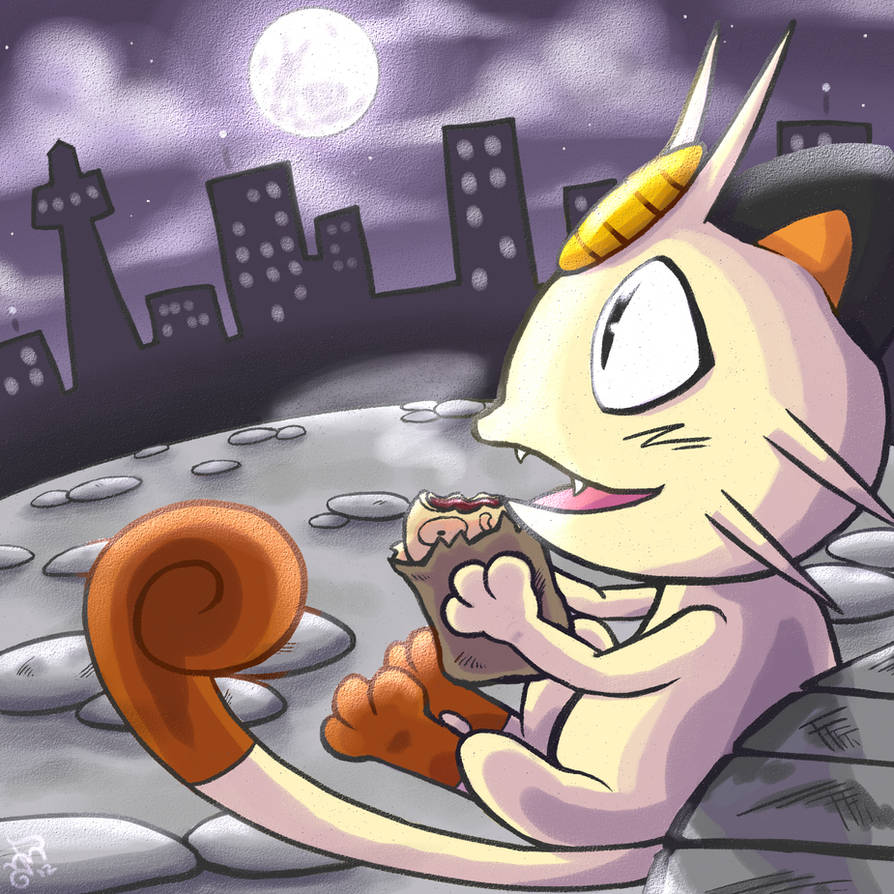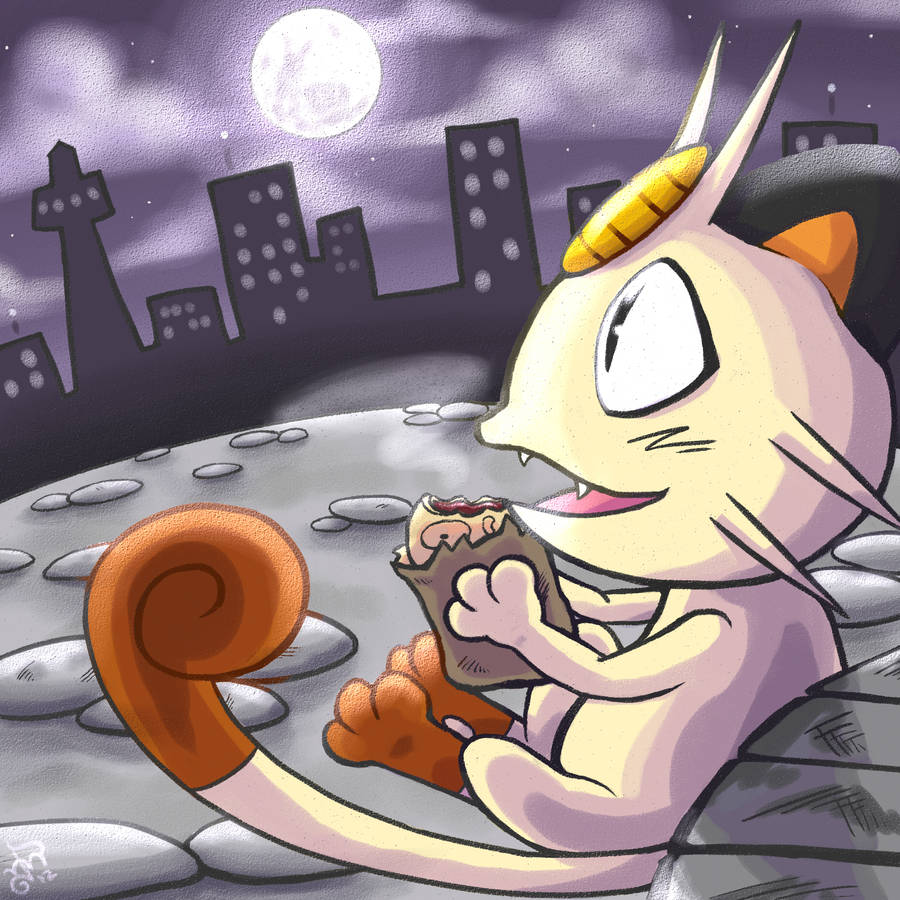 Watch
Another one for the contest! Yay~~~
Meowth looking at moon on a blue night and eating a Magikarp Tayaki
(no Magikarps were harmed, taiyaki is a Japanese fish-shaped cake, the most common filling is red bean paste that is made from sweetened azuki beans! And I love it!!)
...oh, please, listen to "Nyaasu no Uta" while looking at this drawing! (^_^)~
Well... I REALLY wanna win this contest with this Meowth... Or Simisear maybe! Hahaha~ I'm doing my best!
Enjoooy~
Moon Lover Meowth is © Nintendo/GameFreak
Artwork is ©


Aww he's so cute, I bet he's thinking of Meowsie
Reply

Reply

I love this. It reminds me of art you see on the old Pokémon trading cards. Very charming style and soft colors.
Reply

Thank you so much!!

Nice to know that remembers those old cards, that's was the feeling I was trying to get!
Reply

Oh yeah, I was obsessed with collecting them as a kid. I still have them, too. Got like, 500 of them bad boys.

But you definitely nailed the style, many kudos to you.
Reply

Wow! That's nice~ I still have my Pokémon TCG collection too!
I used to be an official Pkmn TCG judge here in my country long time ago! It was so much fun~
Reply
Wow, this one is great! The background really makes the picture.
Reply

I've seen some Magikarp Tayaki on Tumblr before, it looks nummy o:
Reply