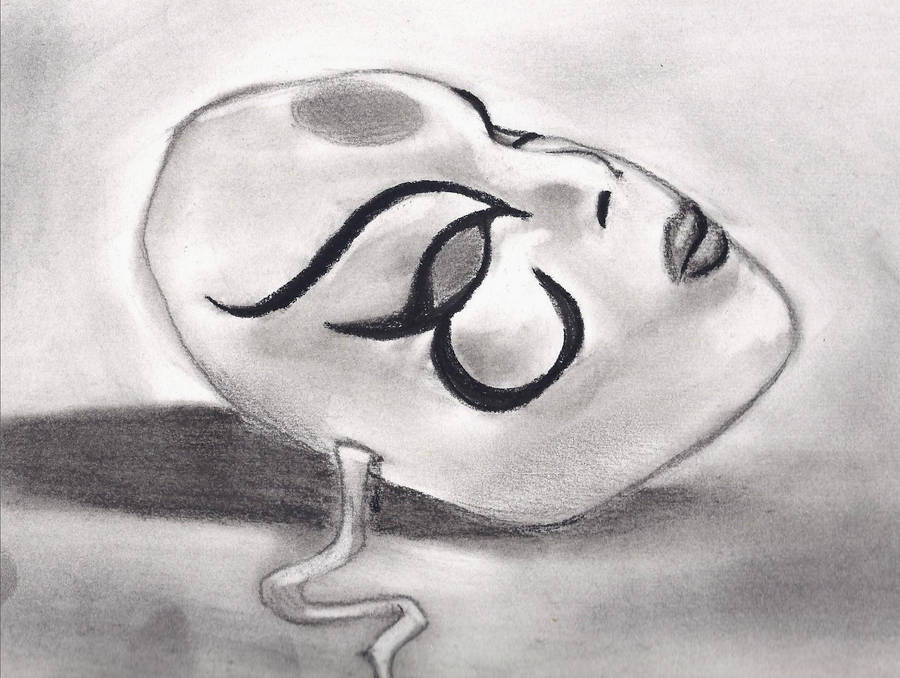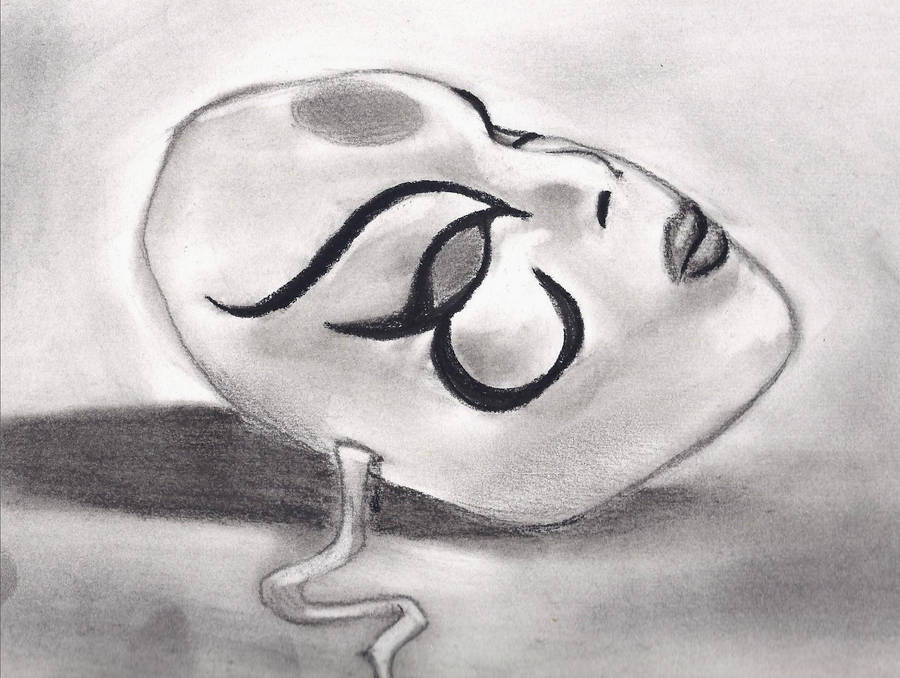 Watch
Scarab's Mask, for

week 10 competition.
I decided to try something a little more abstract than I normally do for the competitions. I hope this fits the qualifications, it's my favorite Battle-Artist piece thus far.
I used Charcoals, which I haven't used in FOREVER. My scanner doesn't like to be reminded of this fact, hence the strange blurs in the bottom left corner and the odd darkening near the ribbon.
Alright, enough babbling. Like? tell me what you think.

Hmm, thoughtful.... Not that I like to think much, but very nice. Good job!

Reply

Thanks! I don't know the character (I'm growing more interested by the hour, though, seeing all these awesome entries) but I thought I'd go simplistic this time around.
Reply

Well, less is frequently more. And the more one learns, the more one is able to accomplish with less. It's kind of a chicken & the egg, catch 22 type of thing, but it's totally true. Learn this well and you shall OWN!

PS. I'm not being sarcastic. It's true. You'll own.
Reply

Thanks!

I had so much fun with this, and I MAY revisit it, but with subtractive method charcoal. Mind if I show you when that's done, see what you think?
Reply

Reply

Reply

How'd you do in the contest?
Reply

dunno yet- they've yet to announce winners of this one, from what I saw.
Reply

This is some very beautiful work,darling

The shading turned out excellent

And it's great to see that you went for something that you normally don't do.

I always like to see diversity when it comes to art. Terrific job!
Reply

Thanks - I am going to be posting more traditional artwork in the near future, I hope... I need to get back into getting down and dirty with the art- meaning my hands need to be black by the time I'm done!!!

Reply

man I miss using charcoals
Reply

Get back into it!

Reply

oh this is very nice well done
good idea i like this shot
Reply

totally fits the battle qualifications - her mask is essential to the character.
love that you went for something different, and the charcoal work is beautiful!
Reply

Thanks! I used to work nearly exclusively in charcoals, only more recently have I worked in digital media.

It was nice to go back to my 'roots'... and I felt more comfortable with this than with Black Canary! XD
Reply