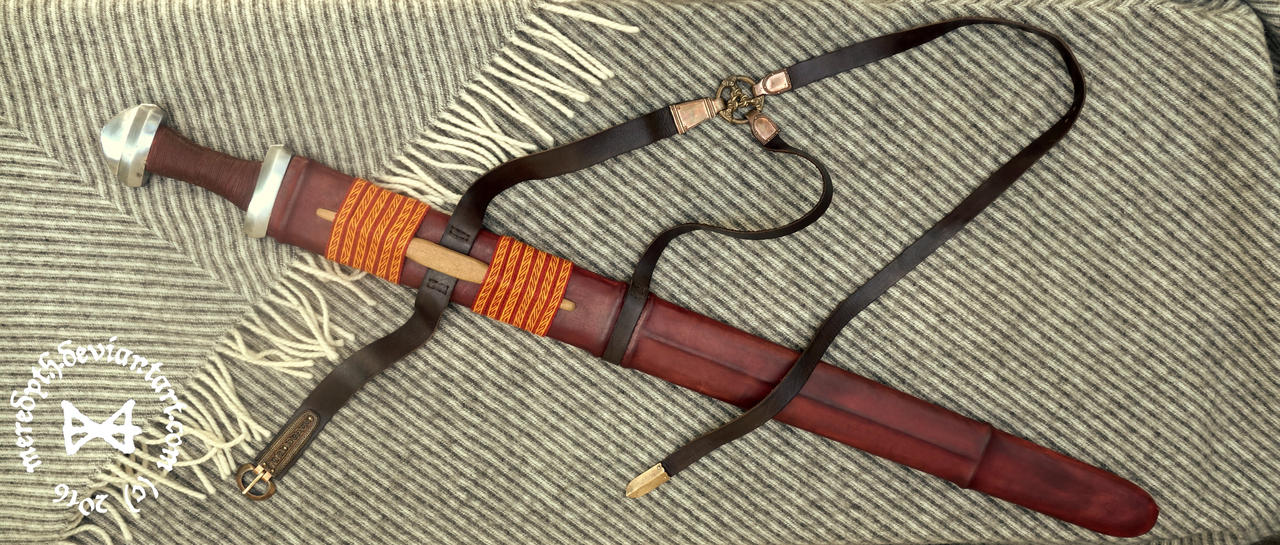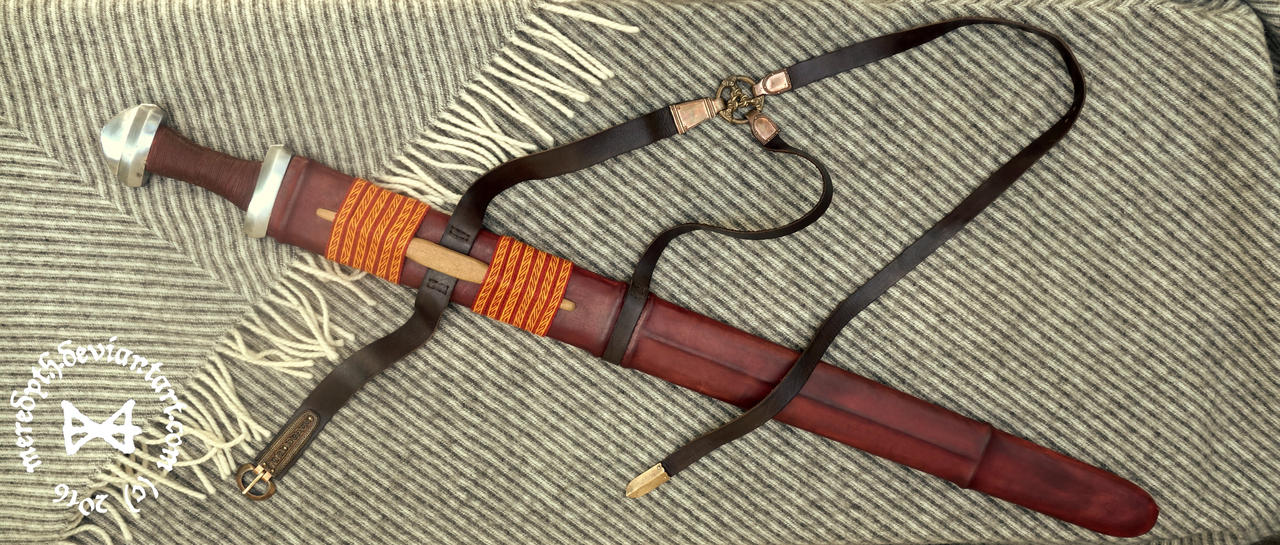 Watch
Scabbard and sword-belt for a Viking Age sword from about 800 AD.
The sword (a Geibig Combination-type 1 Var. VI from northern Germany) was made by Karl Bertram, belt fittings provided by Mike Fluegel (Das Podol) and Raymond's Quiet Press after findings from Gotland & Birka. The tablet weaving securing the belt slider was made by Sabine Fluess. Scabbard & all leather parts made by me.
Scabbard with felt, wooden core, foundation moulding and leather covering made in style of contemporary originals.

Thank you for looking.