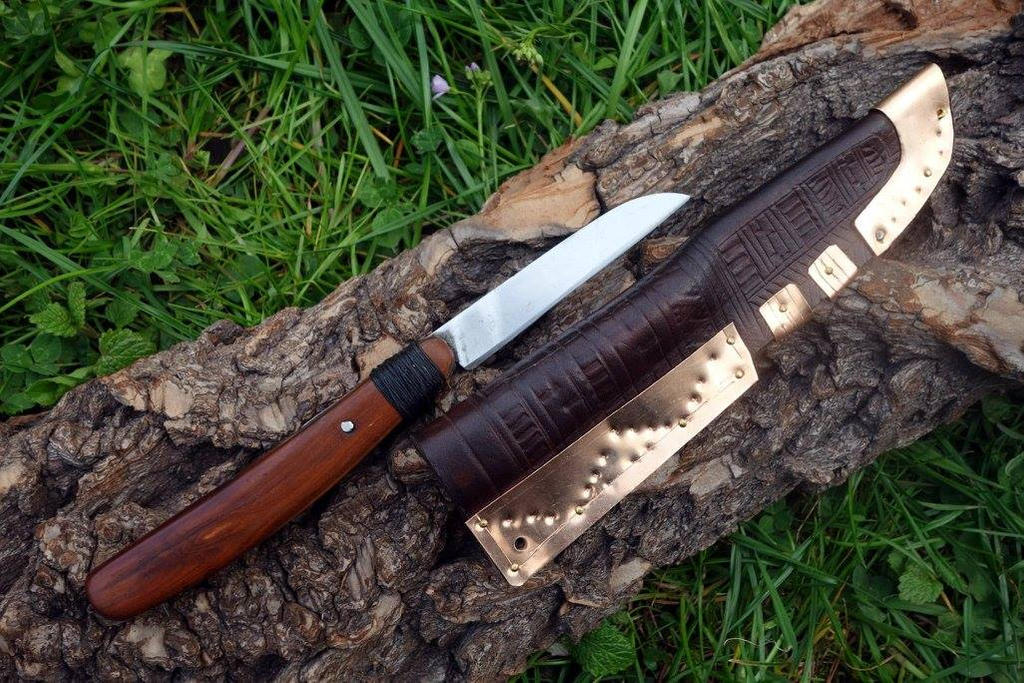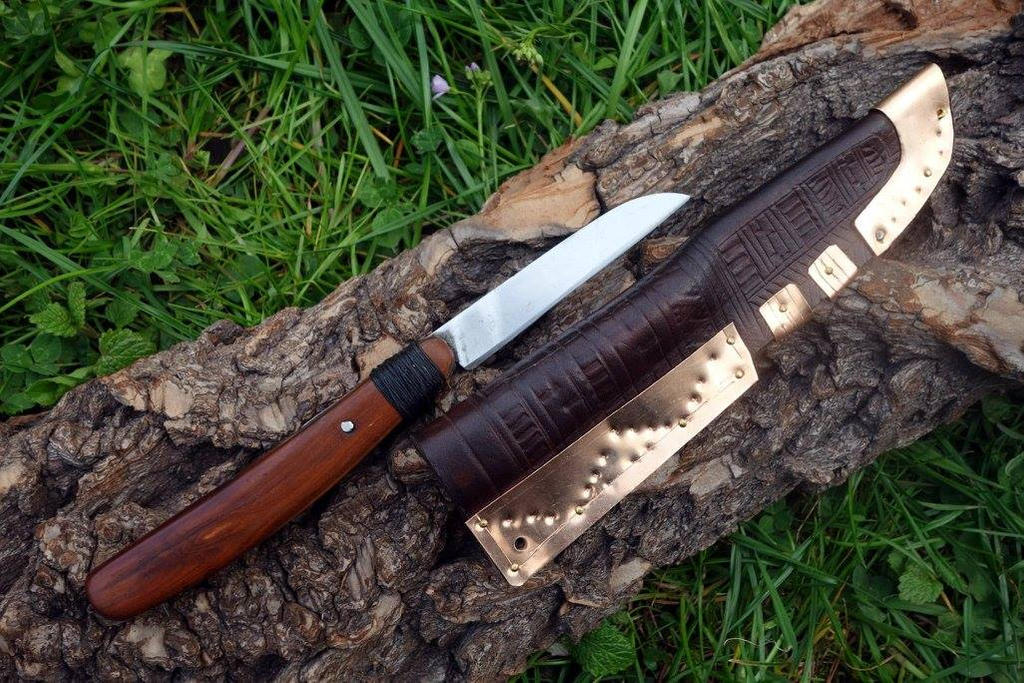 Watch
Last year my daughter had made a knife that she presented me for my birthday, so I recently made a sheath to go with it, based on Viking Age finds from Birka and Gotland.
Materials: Knife - carbon steel, cherry wood, linen thread, copper alloy pin;
Sheath - leather, copper alloy pins and sheet metal.
The leather tooling is based on surviving period scabbard parts from York and Germany.
Family collaboration

Thank you for looking.