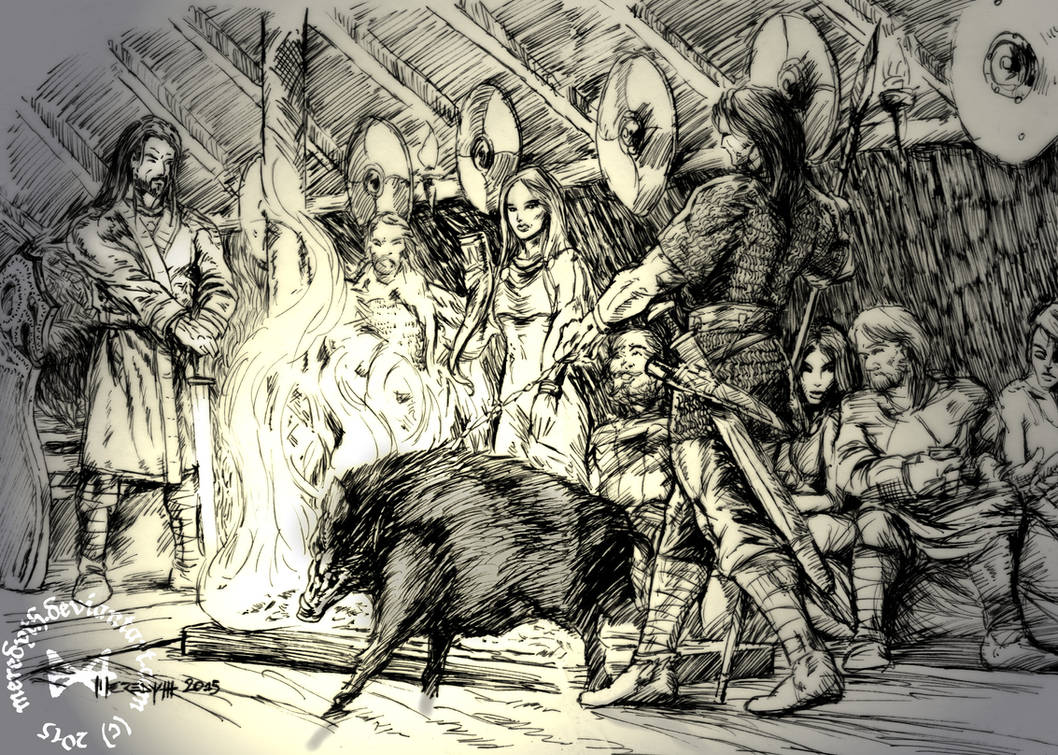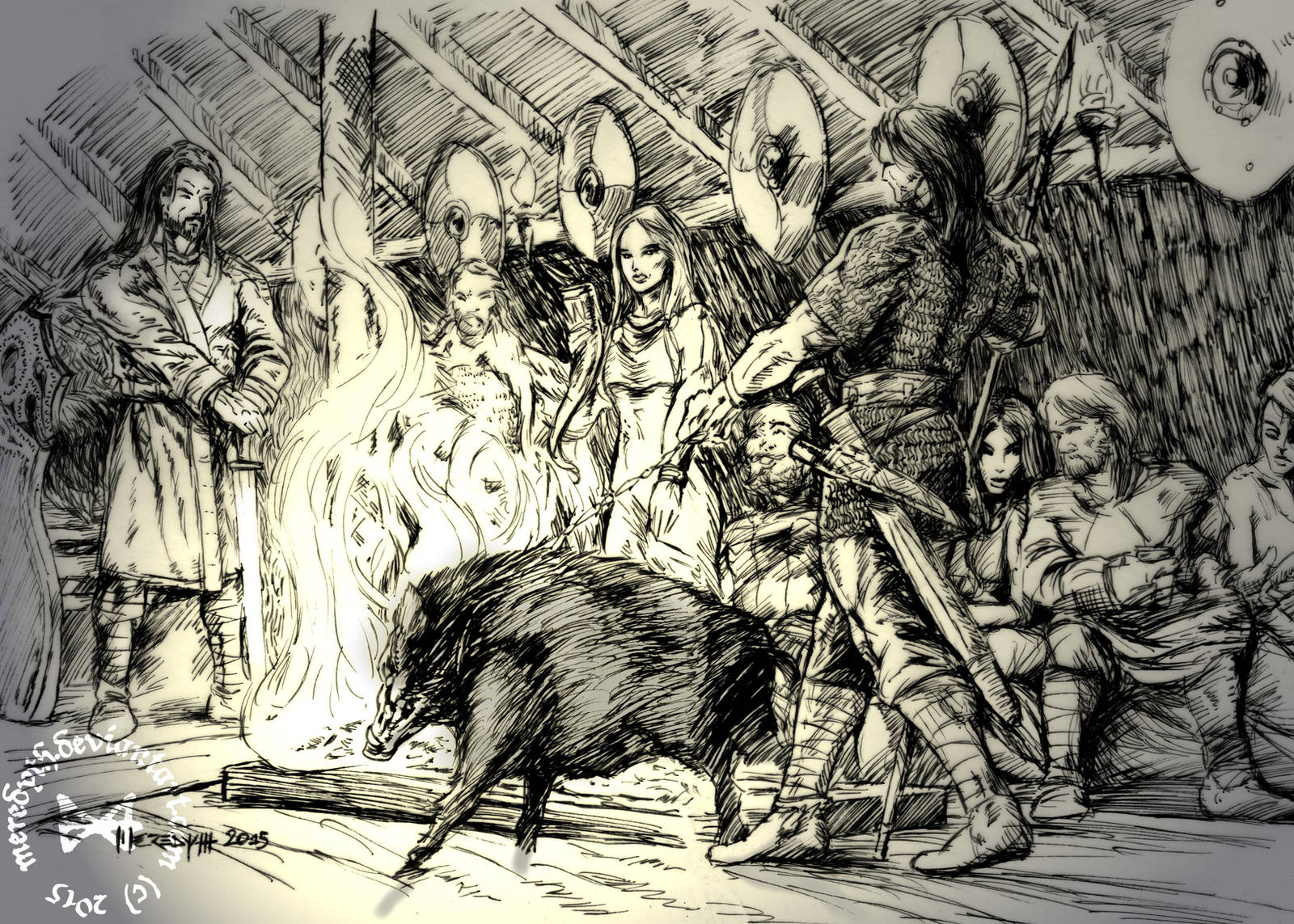 Watch
THE YULE OATH (2015) - Inked Version.
A more elaborate version of the Yuletide card I did last year.
A member of a Germanic warband stands before his drighten, making his oath on the Yule boar, boasting of deeds he will do in the coming year.
May you all have a great and peaceful Yule/Christmas!


Reuse prohibited under copyright law. All rights reserved.