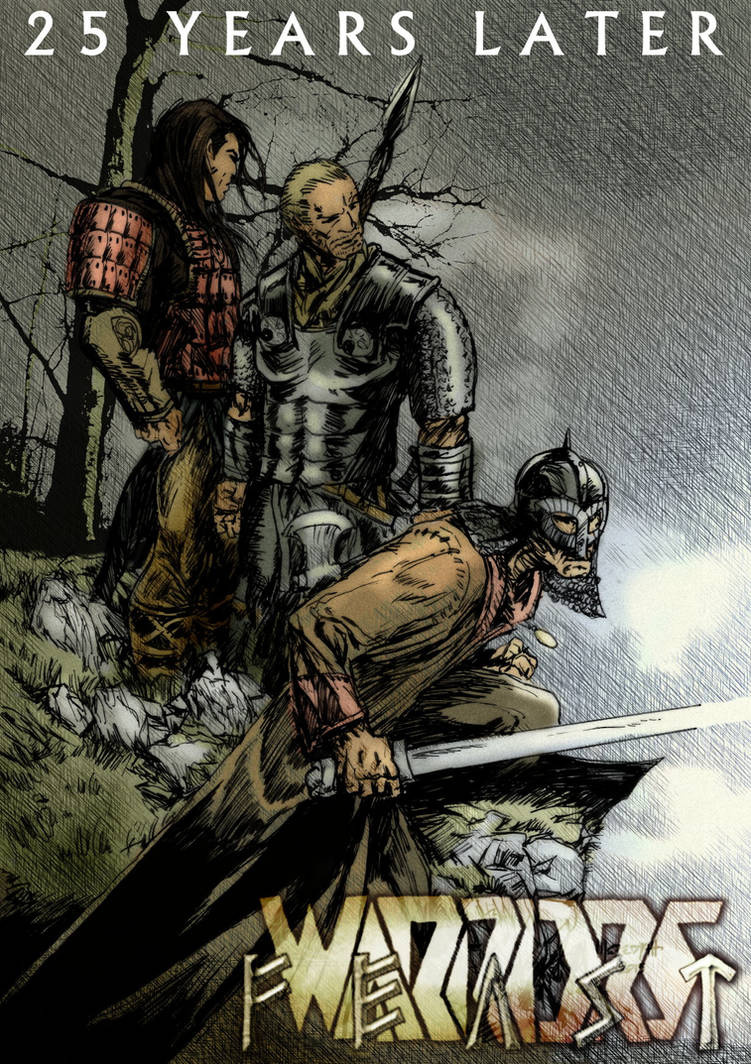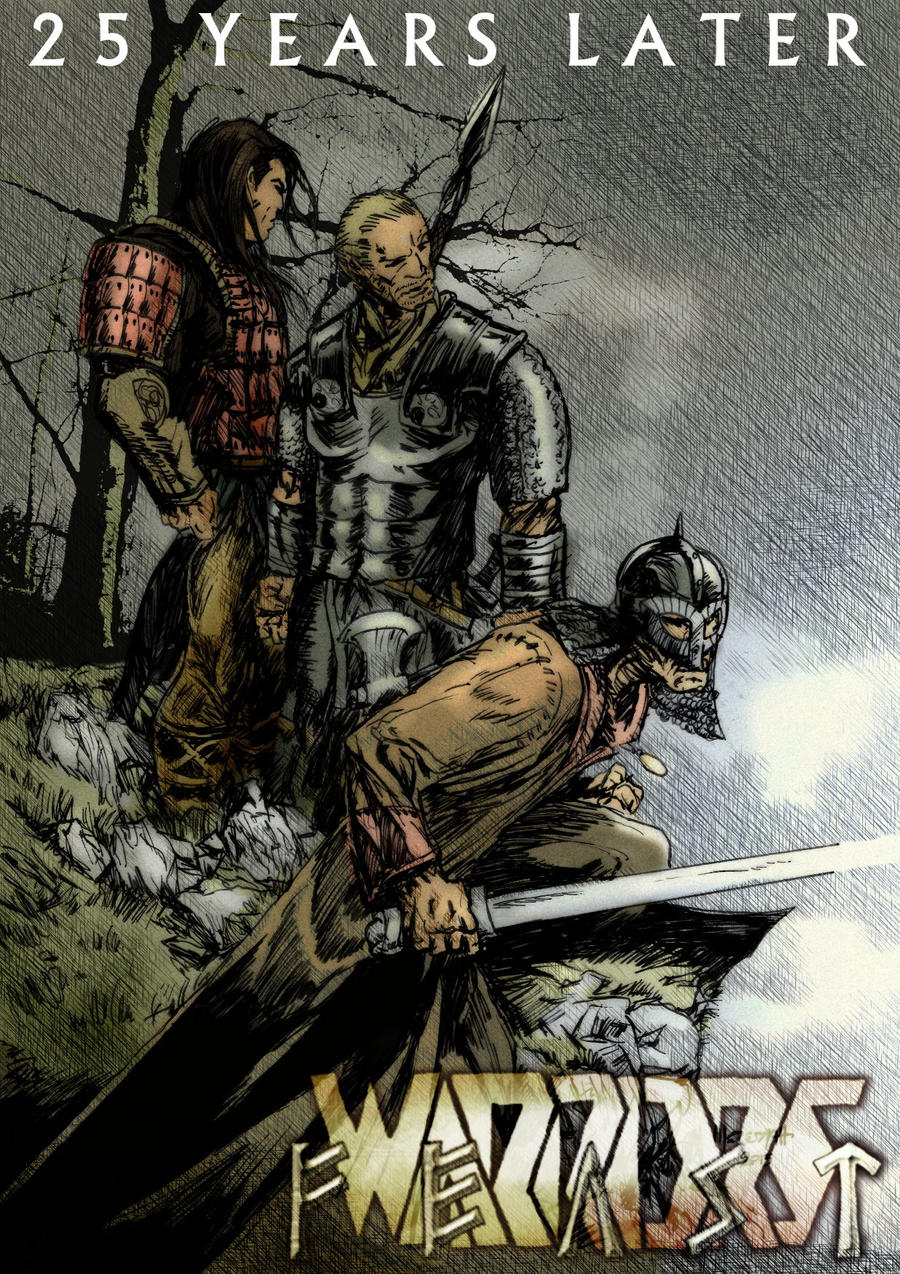 Watch
TRUE WARRIORS FEAST 2015 -
25 years after the original event the Warriors meet again!

Final version. Hand drawing that afterwards was coloured using Corel software; ca 2 hours for sketching & inking, then 3 hours for digital work.
Like the Warriors Feast Invitation of Summer 2008, this is based on original art by Chris Bachalo, this time an interior page of New X-Men 143.